Nutrition Classes + Events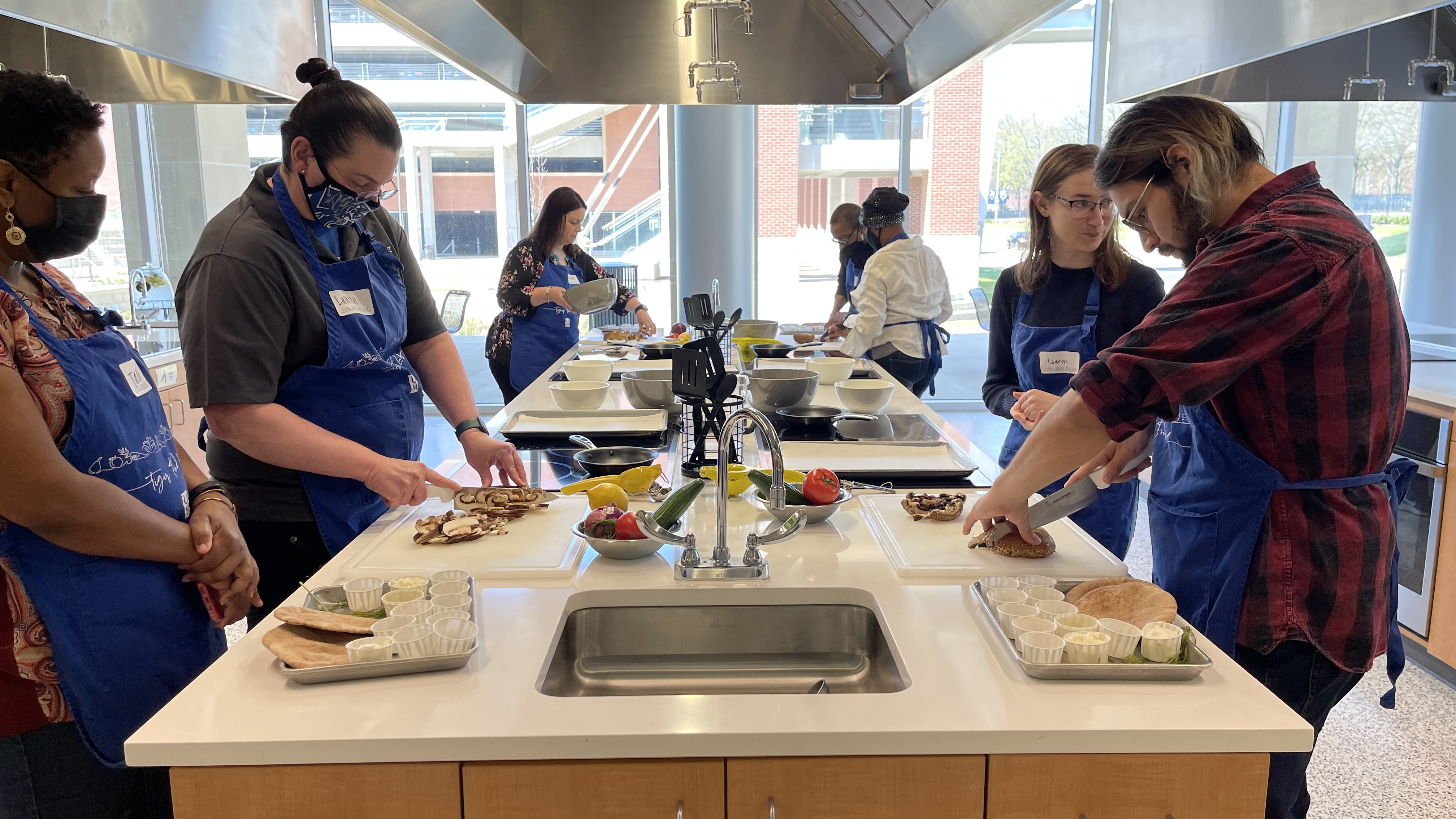 Spring Cooking Classes
SAVE THE DATE— Registration opens soon!
Lunch Classes
Fridays, 11:30 a.m.–12:30 p.m.
Feb. 2: Creamy Soup (3 ways) + Grilled Cheese
Feb. 16: Shakshuka (Middle Eastern Stew)
March 1: "Wok" in Memphis Veggie Stir Fry
March 15: Veggie Lasagna
March 29: Ramen Bowls with DIY Ramen Noodles
April 12: Hummus (3 ways) + DIY Crackers
Dinner Classes
Tuesdays, 5-6 p.m.
Jan. 30: Creamy Vegetable Soup (3 ways) + Grilled Cheese
March 19: Veggie Lasagna
---
We are unable to offer refunds for cancellations after class registration closes.
Contact Melissa Petersen at mptersen@memphis.edu before the day of the class and we may be able to provide a credit for a future class.