Tiger Café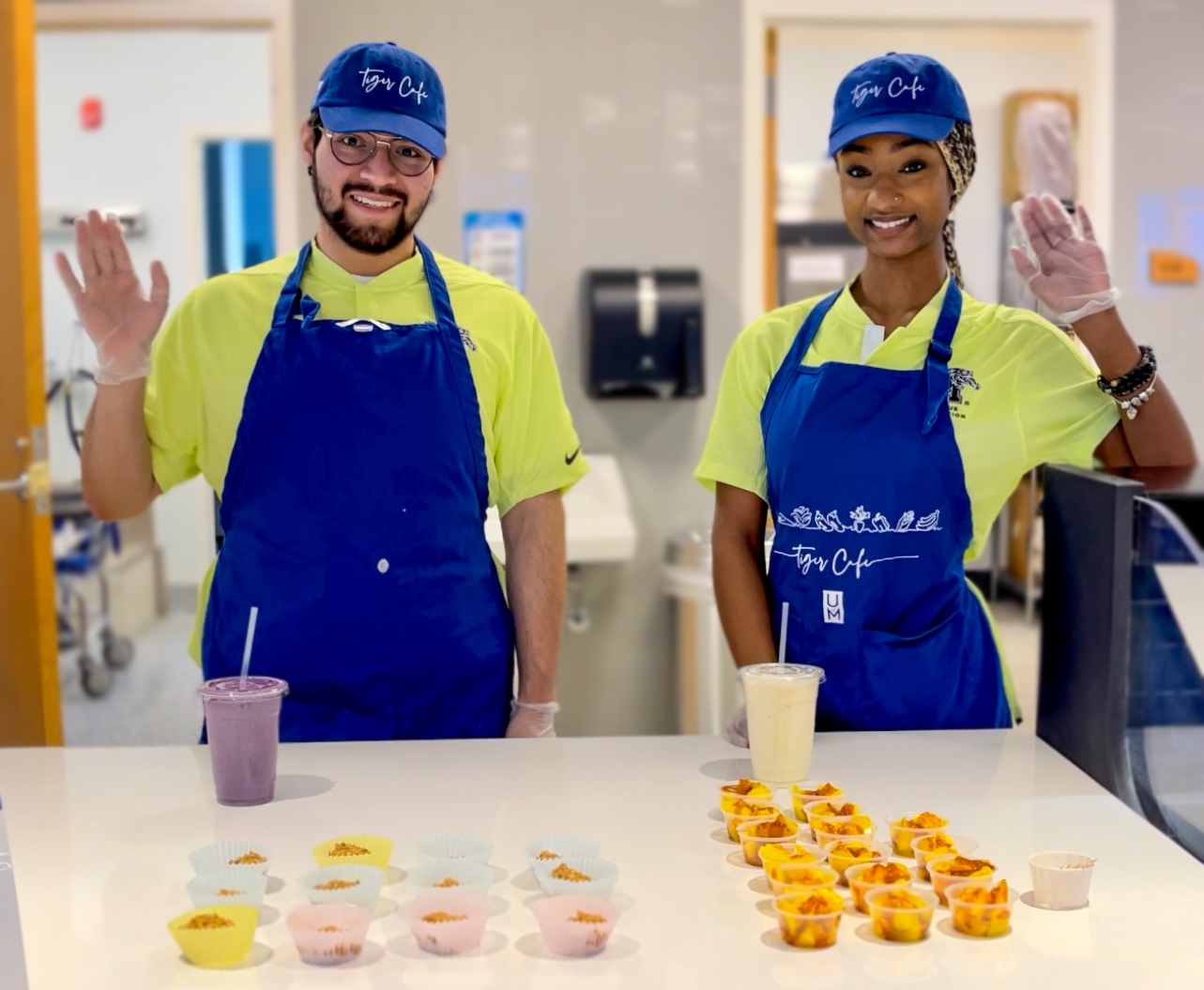 FALL HOURS
Monday-Thursday, 10 a.m.-7 p.m.
Friday-Sunday, CLOSED
Closed during Fall Break (Oct. 16-20) and Thanksgiving Break (Nov. 20-24).
---
Located in the R. Brad Martin Student Wellness Center, the Tiger Café offers affordable and nutritious smoothies, snacks and grab-n-go meals. As customer education regarding product nutrition is important, a registered dietitian is available to answer questions about nutrition and make recommendations.
The Café provides nutrition education to students and community, demonstrates how wellness can fit into individual lifestyle and budget, and offers hunger relief through donation of surplus products to the on-campus Tiger Pantry. The Café employs undergraduate dietetics majors and clinical nutrition graduate students from the College of Health Sciences, allowing them to attain necessary experience for future careers in the healthcare field.
We are unable to take Tiger Eat$, Flex Bucks or Tiger Funds at this time.