Phi Alpha Theta, Epsilon Nu Chapter
We are a professional society whose mission is to promote the study of history through the encouragement of research, good teaching, publication and the exchange of learning and ideas among historians. We seek to bring students, teachers and writers of history together for intellectual and social exchanges, which promote and assist historical research and publication by our members in a variety of ways.
(Mission statement of Phi Alpha Theta National Organization)
---
At the University of Memphis, our Phi Alpha Theta chapter is committed to each of the ideals expressed in the national mission statement. We espouse these ideals through our activities and our involvement in departmental programs. We host lunchtime lectures so that faculty and students may share their research with each other and the larger university community. We also seek to promote richer interactions between students and teachers of history at all levels by organizing formal and informal gatherings of undergraduates, graduate students, and faculty members.
Membership
To join Phi Alpha Theta, you must meet the following requirements:
Undergraduate Students:
Have completed 12 or more credit hours of history courses
Have a GPA of 3.1 or higher in history courses
Have a GPA of 3.0 or higher overall
(It is not necessary to be a history major.)
Graduate Students:
Have completed 12 or more credit hours towards a Master's Degree in History.
Have a GPA of 3.5 or higher
Have completed approximately 30% of the residence requirements for the M.A. degree
A one-time initiation fee of $50 is due during the semester of initiation. Annual dues of $15 are paid to the local chapter.
Verification of GPA and credit hours in history will be required for membership.
---
Phi Alpha Theta
Epsilon Nu Chapter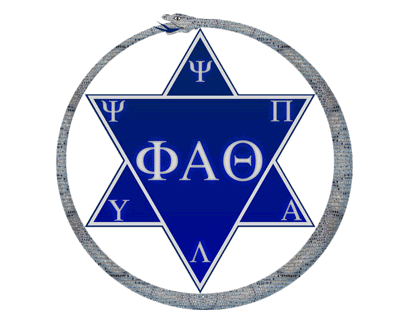 You may write to us at epsilonnupat@gmail.com
For more information, please contact Dr. Beverly A. Tsacoyianis, faculty advisor, Epsilon Nu Chapter.
Visit the national website of Phi Alpha Theta