Undergraduate Program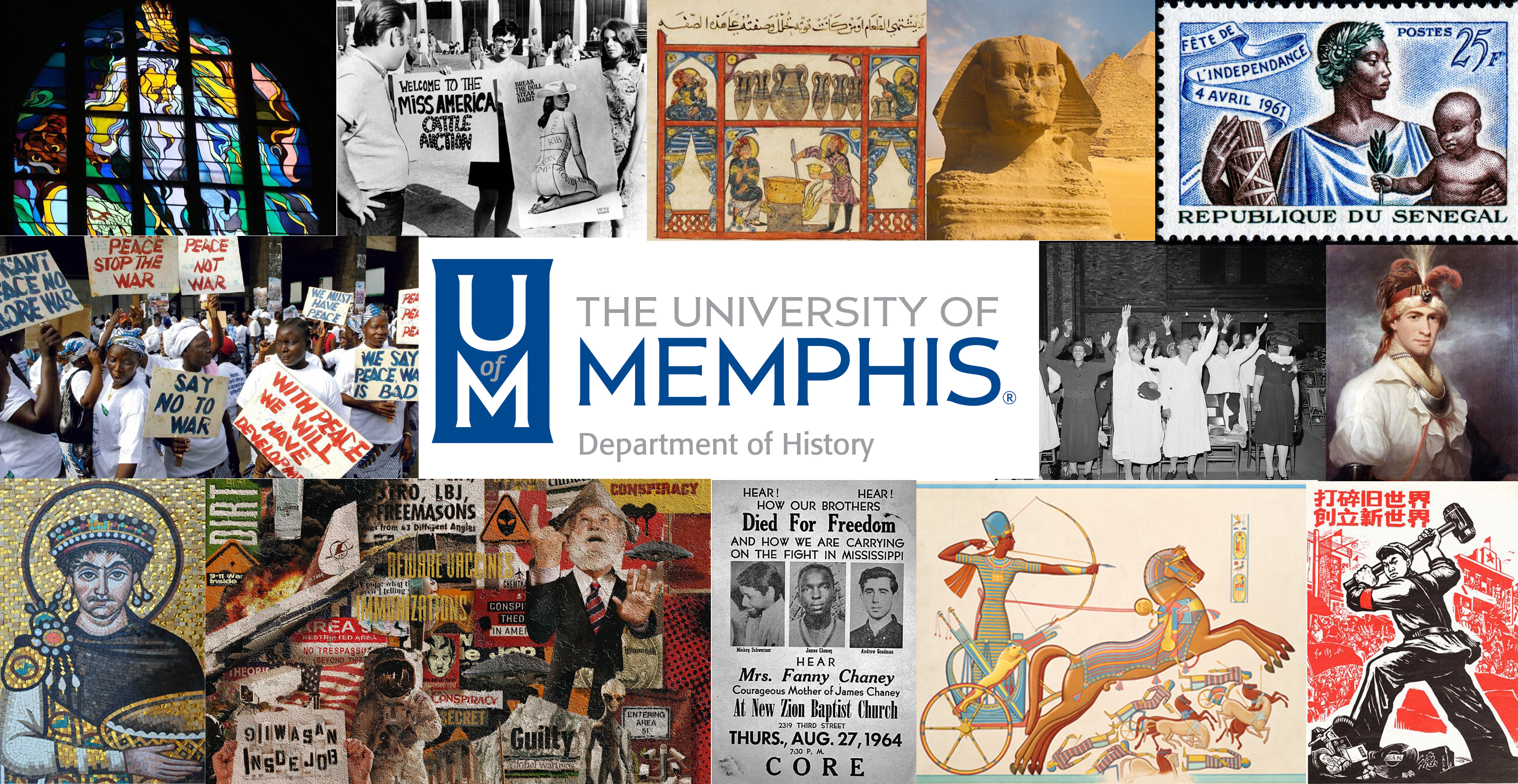 The department of History teaches you how to use the past. Through deep engagement with a multitude of subjects and periods, our undergraduate program exposes you about the range of the human (and non-human) experience, imparting the necessary tools to analyze, organize, and communicate about complex matters. For the past isn't just the "stuff that happened," it is our toolkit for better thinking and engaging with real-life problems of the 21st century.
Your opportunities are vast: study the pyramids of Egypt (and Memphis), grapple with colonial encounters in the Roman Mediterranean, trace the rhythms of migration in 20th century US, and uncover the intellectual origins of the Civil Rights Movement in the American South. Beyond the classroom walls, the Department of History can be your launching pad for internships at Memphis museums, businesses, and non-profits or be your institutional compass for navigating studying abroad opportunities at universities in cities such Paris, Accra, Shanghai, or Cusco.
The Department of History also offers you a safe and welcoming home at the University of Memphis. At the HERC/Writing Center, join your fellow undergraduates in an inviting space for sipping on coffee while you read and chat with friends. The HERC also offers in-house tutoring and writing advice from trained graduate students. Our undergraduate advisors consistently win campus-wide awards for their skills helping students navigate the university. The department also offers the Student History Society, as a club for undergraduates interested in professionalization, playing board games, and creating connections with like-minded colleagues.
Using the past, you will find, opens new vistas of opportunity. Our graduates have a huge array of potential professions at their disposal; we have placed students in a range of law schools, teaching positions, museums, writing positions, and graduate schools.
Join us and discover how to use the past.