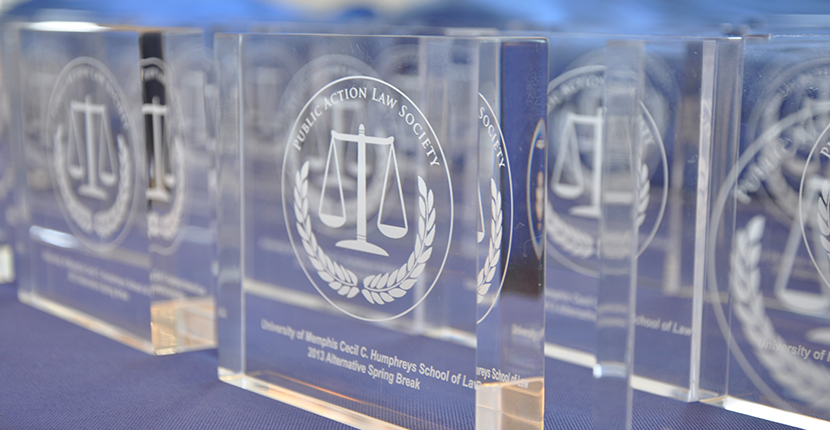 ALTERNATIVE SPRING BREAK
Memphis Law's Alternative Spring Break program, coordinated and run by PALS, seeks to help low income individuals who need legal representation, while simultaneously providing law students the opportunity to gain experience in the legal field. The University of Memphis program is the only student-led Alternative Spring Break in the country to recruit nationally, taking applicants from any American Bar Association-accredited law school.
Supervised by practicing attorneys and leaders in the Memphis community, law students participate in a variety of specialized tracks throughout the week, with a special keynote address to conclude the weeks activities.
To read the 2019 Alternative Spring Break Research and Writing Track Policy Report, please click below.
RESTORING VOTING RIGHTS TO DISENFRANCHISED VETERANS: A POLICY PROPOSAL