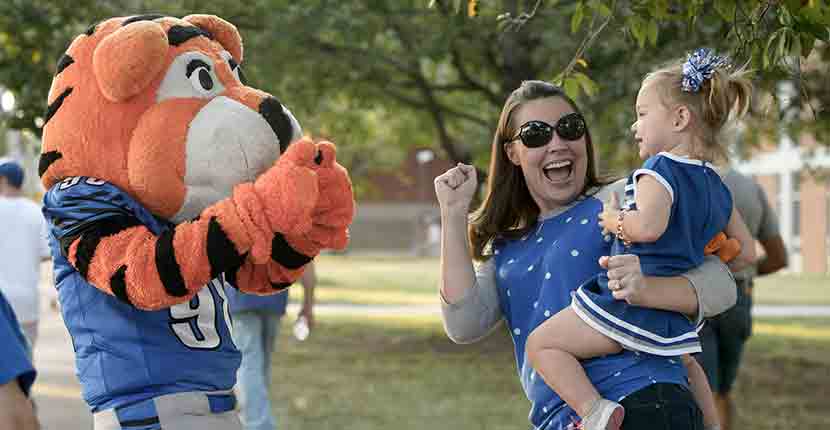 Financial Aid
A college education is an investment in your future, and the first step to making your dreams happen is to understand how to finance your education. We are here to make sure you have the answers you need. The financial aid process is important and sometimes confusing. In order to apply for any federal aid for college, you must first fill out and submit a Free Application for Federal Student Aid (FAFSA). This application is used by the federal government to determine your eligibility for grants and Federal Direct Stafford Loans. You need to file a FAFSA each year you wish to receive aid.
General Information
The Financial Aid Office administers federal, state, and institutional aid programs to qualified students. To receive financial aid, qualified students must complete the Free Application for Federal Student Aid (FAFSA). U.S. citizens, lawful permanent residents and qualifying non-citizens are eligible for federal financial aid.
We know the cost of a college education and available financial assistance are crucial considerations when selecting a college. Our Financial Aid Road Map is a publication we hope will help answer your questions about financial aid and assist with your college enrollment decision. If you have questions, talk to one of our financial aid experts in person, via email, or at 901.678.4825. We are happy to assist you!
Summer 2018 Financial Aid Information is now available >
---
Apply for Federal Student Aid
003509 is the school code for the University of Memphis.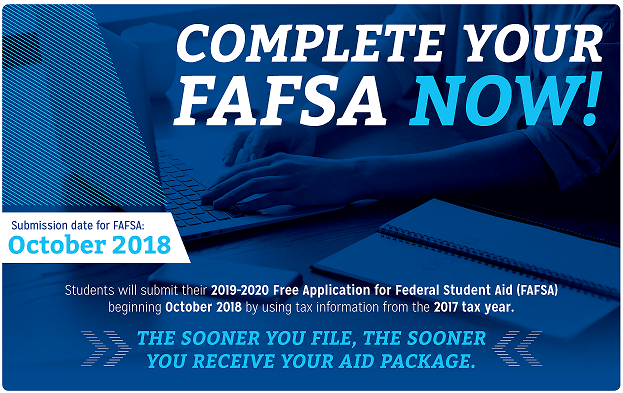 Information Regarding the New FAFSA Changes!
| | | | |
| --- | --- | --- | --- |
| FAFSA Year | Semesters Covered | Priority Deadline | TSAA Priority Deadline |
| 2019-2020 FAFSA | Fall 2019, Spring 2020, Summer 2020 | March 1, 2019 | February 1, 2019 |
| 2018-2019 FAFSA | Fall 2018, Spring 2019, Summer 2019 | March 1, 2018 | January 17, 2018 |
---
Course Program of Study
Course Program of Study (CPOS) consists of the courses used to complete an approved and declared degree program (including declared minors). To be counted toward a student's Federal Financial Aid eligibility, a course must count toward the completion of the declared program of study. Additional information is available on our Course Program of Study FAQ page.
---
How to Accept/Decline Your Award Offer(s)
Log on to your myMemphis account
Click on the Account$ tab
Scroll down, then click on the Financial Aid Awards link
NOTE: If you do not have this link/"channel", call the ITS Service Desk at 901-678-8888.
Select the Aid Year 2018-2019, then Submit
Read the information under the General Information tab (note that the Accept Award Offer tab is not yet activated)
Click on the Terms and Conditions tab, then scroll down to 'Accept' (the Terms and Conditions)
Click on the Accept Award Offer tab, then scroll down
Click on the drop down box next to your award OFFER and select an option.
Sign up online NOW for eRefunds to receive excess financial aid and fee refunds.
---
Consumer Information
Access a summary of consumer information >
---
**New - View Financial Wellness Course
(Designed to enhance student financial knowledge and highlight financial behaviors.)
| | | |
| --- | --- | --- |
| Contact Us: | Financial Aid Office | Phone: 901.678.4825 |
| | 103 Wilder Tower | Fax: 901.678.3590 |
| | Memphis, TN 38152-3520 | E-Mail: financialaid@memphis.edu |
Office hours are: Monday - Friday 8:00am - 4:30pm