President's Council
View the Operating Principles of the President's Council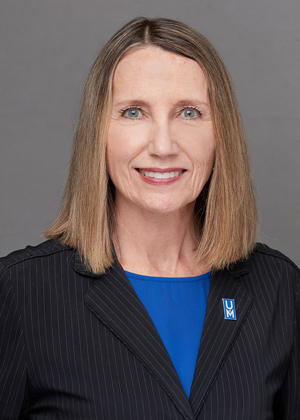 Stephanie Beasley
Chief of Staff
Phone: 901.678.5021
Fax: 901.678.5065
E-mail: sbeasly1@memphis.edu
Office: 341 Administration Building
Office of the President

Stephanie works directly with the President in the development and implementation of strategic initiatives that support the University's vision. She works with the leadership team to coordinate and track projects and assists in framing and advancing key initiatives. She also oversees all operations of the Office of the President.
---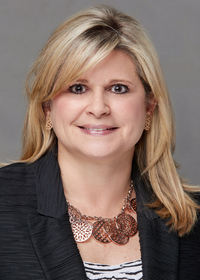 Lynda Wray Black
Faculty Athletics Representative to the NCAA
Phone: 901.678.3225
E-mail: l.black@memphis.edu
Office: 360 Law School
Faculty Athletics Committee

Professor Black serves as the Faculty Athletics Representative (FAR) to the NCAA and is an Associate Professor of Law at the University's Cecil C. Humphreys School of Law. She is the liaison between the University and the Athletics Department, working closely with Athletics to develop and implement policies which improve the student-athlete experience.
---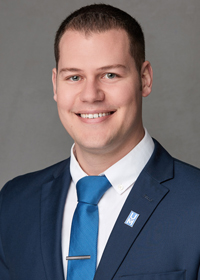 Chris Bourque
Staff Senate President
Phone: 901.678.4269
Fax: 901.678.4207
E-mail: Chris.Bourque@memphis.edu
Office: 222 University Center
Staff Senate

Mr. Bourque is the current Staff Senate President, who leads staff senate representatives in 15 clusters across campus. Staff Senate endeavors to foster a spirit of respect, dignity, unity and cooperation among the staff and acts to promote the general welfare of the staff as it relates to the University. Staff Senate acts as an agent to promote better understanding, cooperation and communication within the campus community for the benefit and betterment of all.
---
Kiersten Brockman
Graduate Student Association President
Phone: 901.729.9629
E-mail: klbrckmn@memphis.edu
Office: FIT Graduate School 201 K
Graduate School Association

As Graduate Student Association President, Kiersten oversees five Executive Board members, General Assembly representatives from every college and more than 2,200 members. While the GSA is a registered student organization (RSO), it is also the official liaison between graduate students and the graduate school. Kiersten's main goal is to advocate for students through promoting social and financial resources directly to students as well as serving on several administrative committees and actively seeking opportunities for increased student support.
---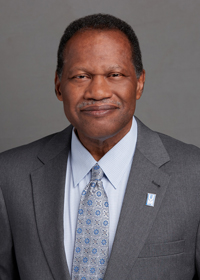 Ron Brooks
Vice President for Physical Plant
Phone: 901.678.2077
Fax: 901.678.2077
E-mail: rbrooks@memphis.edu
Office: 223 Herzog Building
Physical Plant

Mr. Brooks has responsibility for the operation and maintenance of the physical facilities, building services and landscape operations. Also, he is responsible for space planning and utilization, sustainability, rental property, pest control, and surplus property management. Physical Plant provides services in 239 buildings at eight locations and employs more than 300 men and women to serve the needs of the faculty, staff and students. Mr. Brooks is a Professional Engineer licensed in Illinois and Tennessee. He holds both a bachelors and masters degree in Civil Engineering. He has held leadership roles in the Association of Higher Education Facilities Officers (APPA), the Southeastern Regional Association of Physical Plant Administrators (SRAPPA), and the Tennessee Association of Physical Plant Administrators (TNAPPA).
---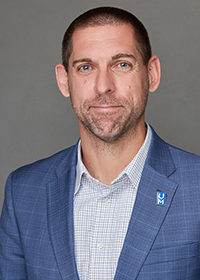 Colton Cockrum
Assistant Vice Provost, Institutional Effectiveness, Accreditation and Academic Assessment
Phone: 901.678.4715
Fax: 901.678.2250
E-mail: ccockrum@memphis.edu
Office: 217 Administration Building
IEAAA

Dr. Cockrum leads the University's Institutional Effectiveness, Accreditation, and Academic Assessment office. In this role, he oversees the institution's compliance with all standards and core requirements of the Southern Association of Colleges and Schools Commission on Colleges and serves as the university's accreditation liaison. Additionally, he helps the institution fulfill all of the requirements of Quality Assurance Funding, which is a part of the state's outcomes based funding formula. He also oversees the submission of data for university rankings including US News and World Report and Times Higher Education surveys.
---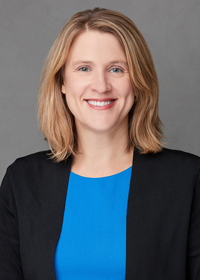 Joanna Curtis
Vice President for Advancement
Phone: 901.678.5274
Fax: 901.678.1699
E-mail: jecurtis@memphis.edu
Office: 323 Administration Building
University Advancement | Alumni Association
Ms. Curtis leads the Advancement Office and the Office of Alumni and Constituent Relations, which work to advance the mission of the University and enrich its future by securing philanthropic support for academic initiatives university-wide. This is accomplished by fostering donor-centered relationships with alumni, friends and organizations. The Development Office includes annual giving, major giving, planned giving, corporate and foundation relations, donor relations and advancement services. Alumni and Constituent Relations maintains the connection between the University and its alumni and friends, fostering lifelong relationships and involvement through the UofM Alumni Association.
---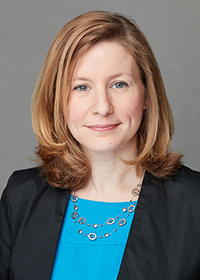 Bridgette Decent
Associate Vice Provost for Strategic Analytics
Phone: 901.678.5502
E-mail: bdecent@memphis.edu
Office: 216 Administration Building
Office of Institutional Research
Dr. Decent leads the University's Office of Institutional Research and provides support for business intelligence, analytics, and reporting across the institution. Dr. Decent provides expertise in predictive analytics, data modeling, and using data for strategic planning.
---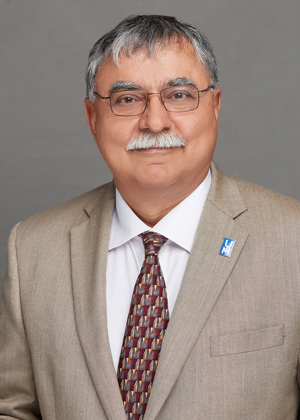 Jasbir Dhaliwal
Executive Vice President for Research and Innovation
Phone: 901.678.1618
Fax: 901.678.0378
E-mail: jdhaliwl@memphis.edu
FedEx Institute of Technology | Division of Research and Innovation
Dr. Dhaliwal is responsible for the planning and implementation of the university's strategic research plan. As chief research and innovation officer, he leads all efforts relating to the University's goal of being an internationally recognized research institution with the highest level of research activity with a special focus on leading through innovation in relation to its urban metropolitan context. This includes serving as the executive director of the FedEx Institute of Technology which, as the front door to the university's research capabilities and infrastructure, promotes interdisciplinary research clusters, corporate engagement and technology commercialization. He also leads strategic innovation priorities for the President's Office to modernize the university's academic and research culture.
---
Tammy Hedges
Executive Vice President for University Relations
Phone: 901.678.2843
Fax: 901.678.3607
E-mail: thedges@memphis.edu
Office: 308 Administration Building
Marketing and Communications | University Programs & Special Projects

As the Executive Vice President for University Relations, Ms. Hedges has responsibility for the Department of Marketing and Communications, Athletic Marketing and External Relations and the Department of University Programs & Special Projects. She is responsible for expanding the public's general knowledge and understanding of the University of Memphis, UofM Lambuth and UofM Global. Ms. Hedges and her team communicate news and publicize activities taking place at, or under the auspices of, the UofM. The department is also responsible for the UofM's social media engagement, website maintenance, institutional branding and many of the University's major events and special projects. In addition, she oversees all marketing efforts related to Tiger Athletics.
---
Kandi Hill-Clarke
Senior Serving Dean (College of Education)
Phone: 901.678.4265
Fax: 901.678.4778
E-mail: K.Hill-Clarke@memphis.edu
Office: 215 Ball Hall
College of Education

Dr. Hill-Clarke serves as Dean of the College of Education. In her role as dean, Hill-Clarke oversees recruitment, evaluation and promotion of faculty and staff; supports faculty and staff development; facilitates the planning and execution of the budget; serves as broker and architect of strategic partnerships; leads student recruitment, retention, and completion efforts; and actively participates in development and fundraising. The College of Education is home to three academic departments - Counseling, Educational Psychology & Research (CEPR), Instruction & Curriculum Leadership (ICL) and Leadership (LEAD). Driven by a commitment to excellence, equity and innovation, the COE offers more than 35 degree programs including undergraduate, graduate and doctoral degrees, as well as professional certificate programs.
---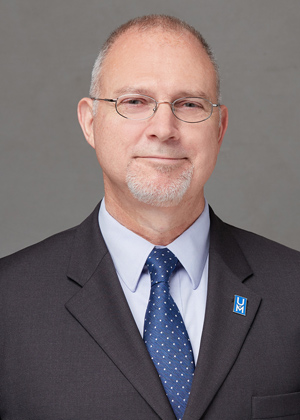 Robert Jackson
Chief Information Officer
Phone: 901.678.8324
Fax: 901.678.5656
E-mail: rjax@memphis.edu
Office: 377 Administration Building
Information Technology Services
Dr. Jackson leads Information Technology Services (ITS) and is responsible for IT strategic planning, policy recommendations, information security and governance. He ensures ITS meets academic and administrative computing needs through oversight of the ITS Service Desk, Network Services, Telecommunications and Data Center Operations, Desktop Support, Enterprise Infrastructure Services, Research Computing and Business Integration Services, Data Services Administration, and Web and Mobile Services.
---
Raaj Kurapati
Executive Vice President and Chief Financial Officer
Phone: 901.678.2121
Fax: 901.678.5128
E-mail: kurapati@memphis.edu
Office: 367 Administration Building
Division of Business and Finance
Physical Plant | Police Services | Campus Planning and Design

Raaj Kurapati leads the University's Division of Business and Finance which consists of the areas of Finance, Human Resources and Business Services, and also oversees the departments of Physical Plant, Police Services and Campus Planning and Design. He has responsibility for ensuring that the University's fiscal resources are managed responsibly and appropriately. He evaluates and advises on the impact of short and long range planning and the introduction and/or enhancement of programs and strategies by providing financial input and leadership on decision-making issues affecting the organization. He also oversees the implementation of innovative and proactive programs and services responding to the changing needs and requirements of the University's financial, business services, and human resources functions.
---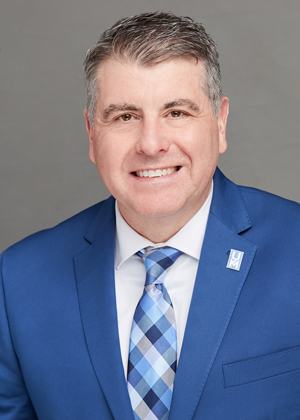 Justin Lawhead
Dean of Students; Chief Health & Safety Officer
Phone: 901.678.2187
Fax: 901.678.4534
E-mail: justin.lawhead@memphis.edu
Office: 359 University Center
Dean of Students
Dr. Lawhead serves as the Dean of Students. In this role, he conducts administrative and programmatic oversight and coordination for the following departments: Student Accountability, Student Leadership and Involvement, Career Services, Student Outreach and Support, and Multicultural Affairs. He Implements overall vision, direction, leadership, and the continued development of a student-centered team and programs focusing on student success. He is also the University's Chief Health & Safety Officer, a role in which he oversees the Student Health Center, the Counseling Center, all COVID-19 minimization efforts and University Police Services.
---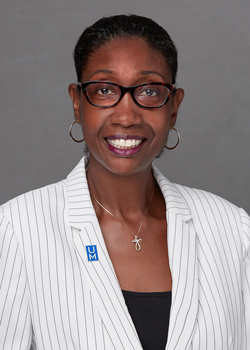 Melanie Murry
University Counsel
Phone: 901.678.2155
Fax: 901.678.3489
E-mail: mmurry@memphis.edu
Office: 201 Administration Building
Office of Legal Counsel
Ms. Murry is responsible for the legal work of the University, which includes a broad array of issues from contracts to employment matters to intellectual property. She is assisted by the employees of the Office of Legal Counsel, which she manages. The mission of the office is to provide timely and competent legal assistance to all areas of the University and to assist the University in accomplishing its mission.
---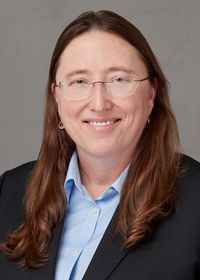 Dr. Abby Parrill-Baker
Interim Provost
Phone: 901.678.2119
Fax: 901.678.3643
E-mail: aparrill@memphis.edu
Office: 360 Administration Building
Academic Affairs
Dr. Parrill-Baker, former dean of the College of Arts and Sciences, is the interim chief academic officer of the University. She will be responsible for ensuring that the University's teaching, research and service missions are successfully implemented. She works closely with the deans and directors of the academic areas to ensure that the University recruits and retains high-quality faculty who offer optimal student experiences.
---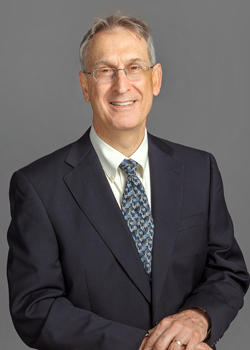 Dr. Shahram Pezeshk
Senior Serving Chair (Department of Civil Engineering)
Phone: 901.678.4727
Fax: 901.678.3026
E-mail: spezeshk@memphis.edu
Office: Engineering Science Building - Room 104A
Department of Civil Engineering


Dr. Pezeshk was named Chair of the Department of Civil Engineering in 2018. He has more than 35 years of experience in teaching and research in earthquake engineering and engineering seismology. He works closely with the Dean of the Herff College of Engineering and Civil Engineering faculty to achieve the University's strategic goal of maintaining the R1 status. Under his leadership, the Department of Civil Engineering research and the graduate program has steadily grown.
---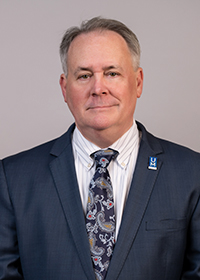 Dr. Niles Reddick
Dean, UofM Lambuth
Phone: 901.678.1936
Fax: 731.425.1916
E-mail: niles.reddick@memphis.edu
Office: 100 Varnell-Jones
UofM Lambuth

Dr. Niles Reddick is a Professor of Humanities and is the Chief Operating Officer and Dean of the UofM Lambuth campus in Jackson, TN. He manages all aspects of the 57 acre historic campus that offers sixteen bachelor degrees to approximately 1,400 students. He has over 450 fiction and CNF publications, has received many writing accolades including Pulitzer, Pushcart and Best Microfiction nominations, and he holds a Ph.D. from Florida State University, a M.A. from The University of West Georgia, and a B.A. from Valdosta State University.
---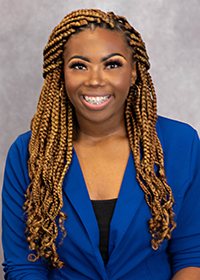 Atlantica Smith
Student Government Association President
Phone: 901.678.2051
Fax: 901.678.4534
Email: tsmith61@memphis.edu
Office: 214 University Center
Student Government Association
As Student Body President, Atlantica leads over 34 senators representing different colleges, and At-Large positions across the University of Memphis Main, Lambuth, Law & Nursing campuses. Her responsibilities will consist of amplifying the student bodies voice, and working hand and hand with students,faculty, & alumni to better the collegaite experiences for all associate, undergrad, & grad students attending the University of Memphis. As well as she will help each senator in her Senate Chamber to create bills that will go into effect of bettering the campus environment for current students & visitors.
---
Pat Travis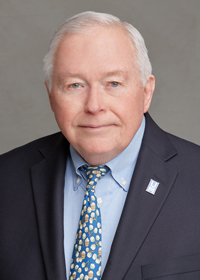 Faculty Senate President
Phone: 901.678.2512
Email: wptravis@memphis.edu
Office: 382 Administration Building
Faculty Senate
As president of the Faculty Senate, Dr. Travis leads 44 senators representing departments, independent units and areas across the University. Faculty Senate serves as a forum for the formulation of faculty opinion, a University-wide voice for faculty views and the primary vehicle for faculty participation in University governance.
---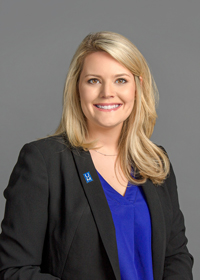 Katie VanLandingham
Chief Government Relations and Policy Officer
Phone: 901.678.3187
Fax: 901.678.0863
E-mail: K.L.V@memphis.edu
Office: 322 Administration Building
Office of Government Relations and Policy
Ms. VanLandingham leads the University's government relations and policy efforts at the local, state and federal government levels. Her team will monitor and advocate legislation on higher education policy issues.


---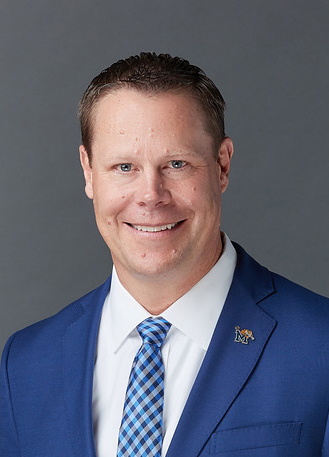 Laird Veatch
Vice President and Director of Intercollegiate Athletics
Phone: 901.678.5395
Fax: 901.678.5078
Email: lfveatch@memphis.edu
Office: 101 Athletic Office Building
UofM Athletics
Mr. Veatch has the responsibility for oversight of all intercollegiate sports associated with the University. He has responsibility for all on-campus intercollegiate athletic facilities and works with the Liberty Bowl and FedEx Forum. In addition, he has responsibility for negotiating contracts and fund-raising for the division.
---
Karen Weddle-West
Vice President for Student Academic Success and Director of Diversity Initiatives
Phone: 901.678.2114
Fax: 901.678.5202
E-mail: kweddle@memphis.edu
Office: 235 Administration Building
Student Academic Success
As Vice President for Student Academic Success, Dr. Weddle-West's main goal is to make sure students have the best support and learning opportunities possible. She is responsible for ensuring the areas under her division support the University's academic mission by offering a wide variety of programs and services across nine departments that inspire students' intellectual, professional, civic and personal growth both on campus and in a diverse global society.