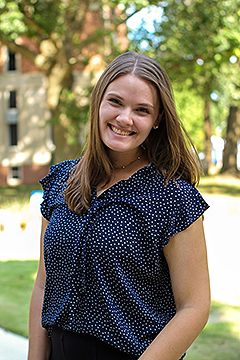 A little about me
---
I assist students from:
States
Connecticut, Delaware, Idaho, New Jersey, New York, Rhode Island, Utah, Vermont and West Virginia
Tennessee Counties
Hardeman, McNairy, Hardin, Tipton, Lauderdale, Crockett, Dyer, Lake, Obion, Weakley, Henry
---
Things I'd recommend to do in Memphis
I love finding locally owned shops and restaurants to support. There are so many hidden treasures within the city!
---
Opportunities available at the University of Memphis
My favorite thing about the UofM is the community the campus provides and the opportunities to get involved. There is something for everyone at the UofM!
---