Meet Our Staff
We welcome you to contact our staff with your questions about the University of Memphis. If you wish to contact the specific counselor that serves your school or state, please select the US State or Tennessee County maps below.
---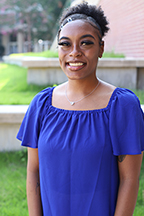 TyNia Albea - Admissions Counselor
talbea1@memphis.edu
Phone:901-678-2707
Before moving to Memphis in 2015, I resided in a small town two hours north of Memphis. My hometown was very rural and limited, so one of my favorite things about Memphis is the quick access to a diverse array of food, infinitely many parks, and a little bit of everything for anyone! I received both my Bachelor's and Master's from the University of Memphis and am very equipped to help new students with their transition from high school to college. I recruit for both Middle and East TN, and I can't wait to show you why I love Memphis and our university!
---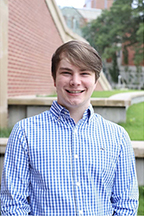 Connor Bankey - Admissions Counselor
cbankey@memphis.edu
Phone:901-678-2617
I am originally from Jackson, TN. I graduated from the University of Memphis with a Bachelor's Degree in Business Administration. I love the city of Memphis and all the great things it has to offer like Beale Street and the Civil Rights Museum. I am an Admissions Counselor for the West Tennessee area. I am so excited to be part of this great campus community and look forward to showing you all the reasons why!
---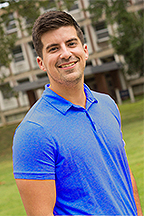 Brian Deal - Assistant Director for Orientation
btdeal@memphis.edu
Phone:901-678-4890
Raised in Naperville, IL - a southwest suburb of Chicago - I graduated from Bradley University with a bachelor's degree in psychology, and from the University of Memphis with a master's in student personnel. I have called Memphis home for several years and it never fails to blow me away. The food is delicious, the history and culture are rich, the opportunities for entertainment are never ending, and the people are inclusive. I am proud to call Memphis my home and I look forward to showing you what makes this community so great.
---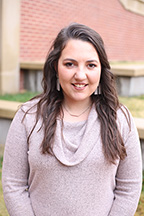 Caribeth Friedman - Admissions Counselor
cfrdman1@memphis.edu
Phone:901-678-4011
As a West Tennessee Native, I graduated from the University of Memphis with a degree in Liberal Studies with concentrations in counseling and education, and I'm currently pursuing my Masters in School Counseling. Memphis is a city with endless possibilities, and I love being able to eat and shop at so many local and family-owned places. The atmosphere in Memphis is truly one you will not find anywhere else. My favorite thing about the UofM is all of the options we have for students. There is truly a fit for anyone here!
---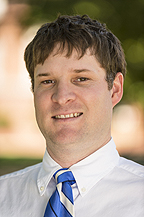 Adam Johnson - Assistant Director for Recruitment & Enrollment Services (Lambuth Campus)
ljhnsn35@memphis.edu
Phone:901-678-1964
My name is Adam Johnson and I have worked in recruitment for 10 years. I have been with the UofM for the past five years. I have the pleasure of promoting the great experience that the UofM has to offer both in Memphis and in Jackson, TN -- at the Lambuth Campus. The UofM offers a great college experience and benefits greatly from having the support of the city of Memphis at its fingertips. Internship and research opportunities along with tons of fun things to do and plenty of great food are just a few of the reasons to consider the UofM. If you want a very unique experience that provides all of the resources that the UofM has to offer on a smaller, picturesque campus, then come and visit us at the UofM Lambuth! We look forward to having you on campus soon!
---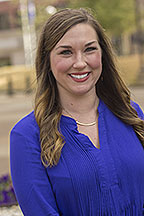 Paige Rooney - Assistant Director for Recruitment
lplblanc@memphis.edu
Phone:901-678-2163
Hailing from Jackson, MS, I graduated with a communication studies degree from the University of Southern Mississippi before attending Louisiana State University for my Master's in higher education administration. Since moving to Memphis, my favorite thing about the university and the city has been the rich diversity! There is such a wide variety of people, food, and fun things to do around campus and in the city. If the diverse opportunities don't win you over, the kind and welcoming community surely will. It's the type of place that you never want to leave after coming to visit – trust me, I came for an internship and am still here 5 years later! We can't wait to show you our growing city and our beautiful campus!
---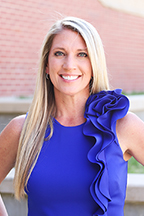 Jamie Staggs - Admissions Counselor
jstaggs1@memphis.edu
Phone:901-808-4870
My name is Jamie Staggs and I am the Regional Admissions Counselor for students from Missouri, Illinois and Indiana. My office is regionally based near St. Louis, Missouri. I graduated from Southern Illinois University at Edwardsville with a double major in Speech Communication and Mass Communication.
I think students appreciate the innovation and creativity that can be found in our classrooms, plus they get to enjoy the amazing music, food, parks and entertainment that the city of Memphis can offer them.
---