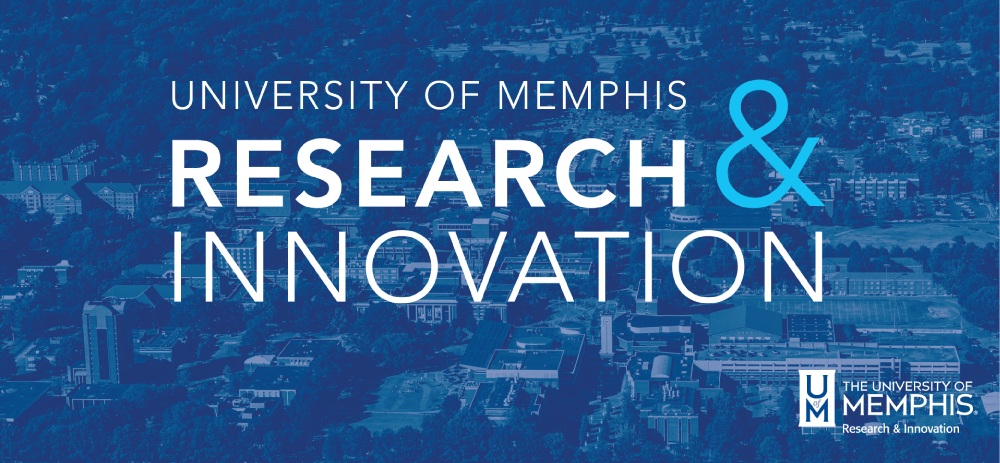 Division of Research and Innovation
The University of Memphis benefits from a diverse community of researchers engaged in pioneering work that helps push the boundaries of current knowledge and in creative pursuits that enhance our human experience. From applied to fundamental, quantitative to qualitative, conceptual to empirical, and descriptive to analytical, our faculty and student research impacts the economic, societal, and educational fabric of the midsouth and the world. Want to get involved? Click on the links below to learn about resources and support available to help. Prefer to talk to a live human? Click to access our staff directory, schedule a 1:1 meeting, or plan to drop in for a visit during open hours held in various locations across campus.
Upcoming Division Events and Trainings
Click on the flyer below to watch the video recording: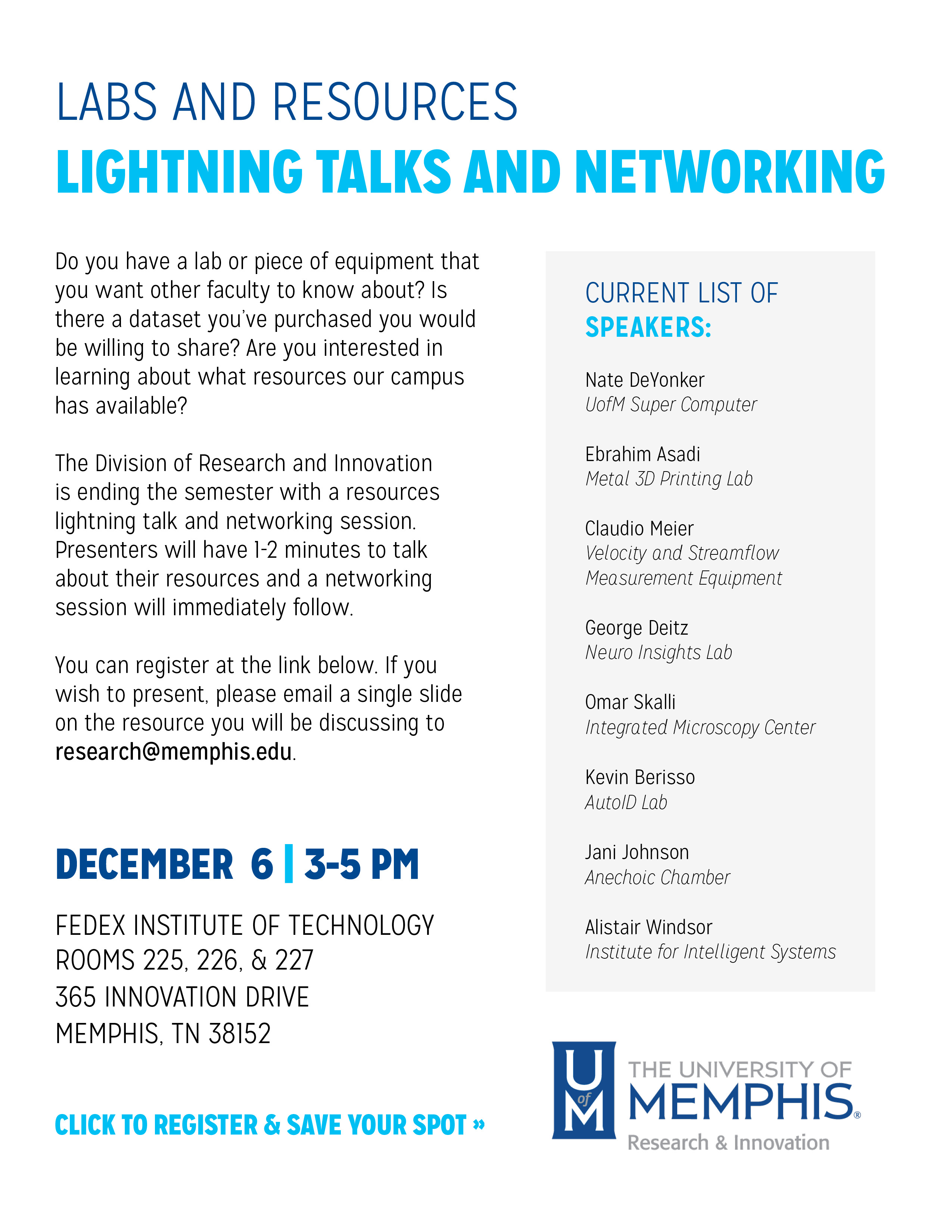 For Researchers
Researchers are the engine that drives innovation at the University of Memphis. Learn how the Division is here to provide world-class service as you pursue the big questions and challenges facing our campus, our community, and our world.
For Industry & Partners
The University of Memphis is committed to creating opportunities for applied innovation and the cultivation of Memphis as a global center of research and innovation. Whether your interests are focused on collaborative research, cultivating innovation, engaging technology transfer, or more specific engagements, we are open for business.
Stories & Impact
Read interviews with researchers, press coverage of UofM research, see success metrics, and learn how the Division of Research and Innovation is shaping the conversation about Memphis' national role as a center of innovation and research.
Facilities
From our newest world-class facility for metallic additive manufacturing to our nationally recognized center for excellence in everything from civil rights to cybersecurity, the facilities at the University of Memphis are enabling world-class research