Paige Rooney
Assistant Director for Recruitment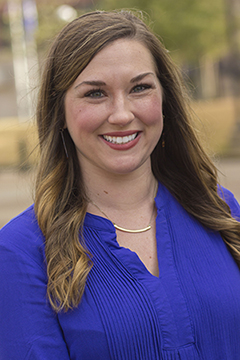 A little about me
Hailing from Jackson, MS, I graduated with a communication studies degree from the University of Southern Mississippi before attending Louisiana State University for my Master's in higher education administration. Since moving to Memphis, my favorite thing about the university and the city has been the rich diversity! There is such a wide variety of people, food, and fun things to do around campus and in the city. If the diverse opportunities don't win you over, the kind and welcoming community surely will. It's the type of place that you never want to leave after coming to visit – trust me, I came for an internship and am still here 5 years later! We can't wait to show you our growing city and our beautiful campus!
---
I assist students from:
States
Alaska and Hawaii
---
Things I'd recommend to do in Memphis
I love the rich history of the city of Memphis and the variety of events offered. There's always a festival to attend or a new restaurant to try out, and I feel like I learn something new every day!
---
Opportunities available at the University of Memphis
The extensive research and internship opportunities available to our students coupled with our community atmosphere and commitment to affordability make the UofM the best institution around!
---