Living on campus is a game changer.
To make the most of your college experience, come live on campus. Not only does it put you in the middle of everything, but research shows that it improves student grades. Carney-Johnston Residence Hall, once the most popular place for Lambuth University students to live, was renovated and reopened in Fall 2013. This historic building, located on the quadrangle between Wilder College Union and the Wellness, Health & Fitness Building (WHFB) on the new UofM Lambuth grounds, offers housing for up to 190 students in single and double rooms with suite-style baths.
Amenities
Extra-long twin-sized beds
Desks with chairs and closets
Air-conditioned facilities with in-room thermostats
Single occupancy rooms available
Suite-style bathrooms (No communal bathrooms!)
Included Wifi & Cable
Conveniently located vending machines & community kitchenette with appliances
Free In-Building Laundry Facilities (no coins, no card swipes)
Common area/lounge on each floor
*Hall Closes for Winter Break & Summer
Carney Johnston includes a variety of spaces to help residents get the most out of their experience.
Carney Johnston Living Room - a large living room with new furniture, vending, a kitchenette, & a brand new smart TV on the first floor that can be used for social activities including RA programs geared towards community building, academics, and personal development.
2nd floor Lounge - a secondary lounge space on the second floor with additional appliances that provides students with a smaller alternative location for social activities and/or studying.
3rd floor Lounge - a lounge space primarily used by our 3rd floor Nursing Interest Community that offers 24-hour access to a quiet study area.
We would love to have you as a residential student!
Click here to view our competitive housing rates.
To apply:
Visit your My.Memphis Student Pages Tab and click on My Resources.
To the left of the screen, you should find the Housing Application Portal.
Under the 3 lined drop down menu you will find the Application for Housing. To ensure your housing application is correctly directed, double check that you selected the LAMBUTH option on the application.
Within the housing application, you should be able to select your preferences including, double or single, learning communities, and/or roommates/suitemates.
Review our Housing Policies.
Residence Hall Coordinator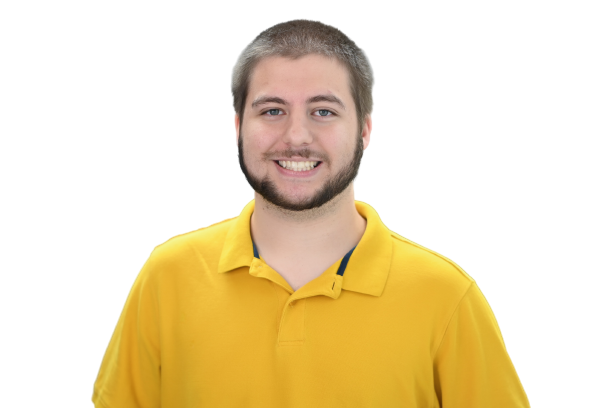 Grant Ross
Coordinator of Student Services & Residence Hall
731.425.7349


Follow Us on Instagram for updates & to learn more, @uml_carneyj!