Living on campus is a game changer.
To make the most of your college experience, come live on campus. Not only does it put you in the middle of everything, but research shows that it improves student grades. Carney-Johnston Residence Hall, once the most popular place for Lambuth University students to live, was renovated and reopened in Fall 2013. This historic building, located on the quadrangle between Wilder College Union and the Wellness, Health & Fitness Building (WHFB) on the new UofM Lambuth grounds, offers housing for up to 190 students in single and double rooms with suite-style baths.
Follow Us on Instagram for updates & to learn more, @uml_carneyj!
Carney Johnston includes a variety of spaces to help residents get the most out of their experience.
Carney Johnston Living Room - a large living room on the first floor that can be used for social activities including RA programs geared towards community building, academics, and personal development. Our living room is currently the focus of a renovation project which will include vending, a new big screen smart tv and sound system, new lounge furniture, and a small kitchenette.
2nd floor Lounge - a lounge space on the second floor that provides students with a smaller alternative location for social activities and/or studing. This space can be reserved by individuals and groups for specific programs, etc. with prior approval from the Res Hall Coordinator. To reserve this space, email Emily Pilant, epilant@memphis.edu.
3rd floor Lounge - a lounge space primarily used by our 3rd floor Nursing Interest Community that offers 24-hour access to a quiet study area
Student Interest Communities
These are specialized programs that combine conventional residence life experiences with support from faculty and staff in the area of students' special interests. We offer the following:
Nursing – Contact Corey Moore at cmoore31@memphis.edu. Indicate your interest in the housing application!
We would love to have you as a residential student!
Click here to view our competitive housing rates.
To apply, visit your My.Memphis Student Pages Tab and click on My Resources. To the left of the screen, you should find the Housing Application Portal. To ensure your housing application is correctly directed, double check that you selected the LAMBUTH option on the application.
Review our Housing Policies.
*New to Carney Johnston! Residence Hall Council
Lambuth Residence Hall Council - APPLY NOW!
Residence Hall Council is a student-run university housing governing body. Lambuth RHC plans events for residents and provides a voice for student concerns. The purpose of Lambuth RHC is to promote the most favorable environment possible in the residence halls and provide the most positive living experience for students living on campus.
Residence Hall Coordinator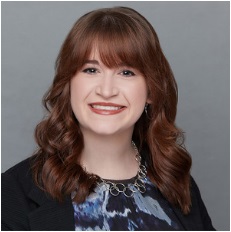 Emily Pilant
Coordinator of Student Services and Residence Hall
731.425.7349