ALTERNATIVE SPRING BREAK 2023
This Spring, Memphis Law's Public Action Law Society (PALS), hosted the student organization's 14th Annual Alternative Spring Break Program.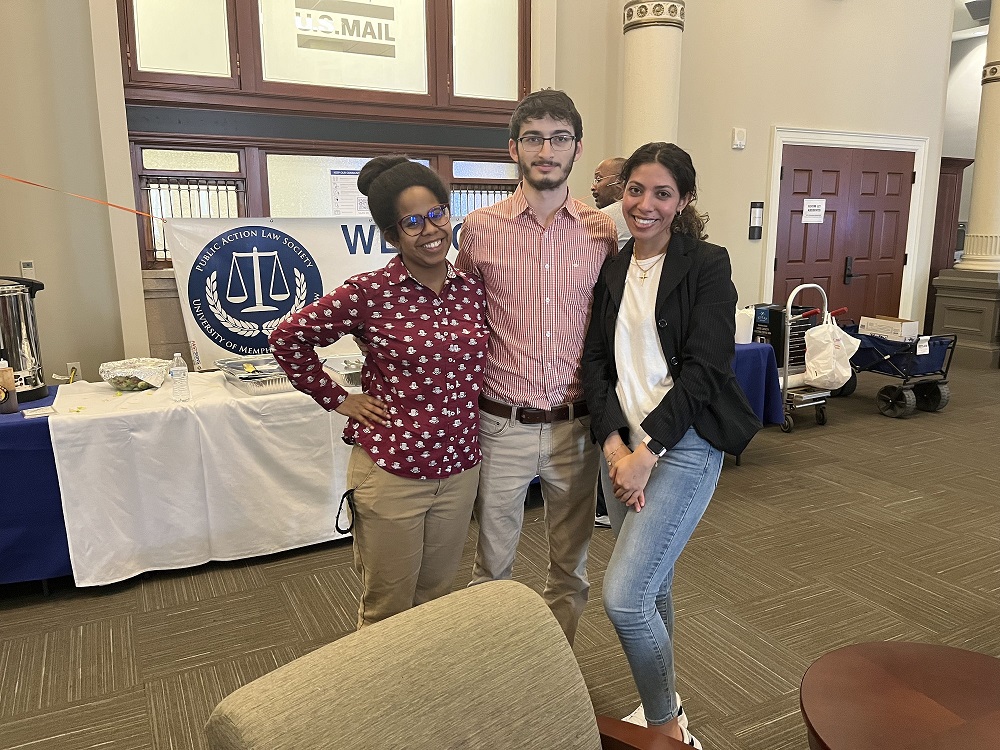 This year's ASB program featured more than 50 students participating across seven specially-designed tracks of legal focus and partnering with volunteer attorneys and community organizations to perform pro bono legal work for those in need in the Mid-South.
In total, these ASB students contributed nearly 1,600 training and project hours and helped hundreds of individuals in need of legal services.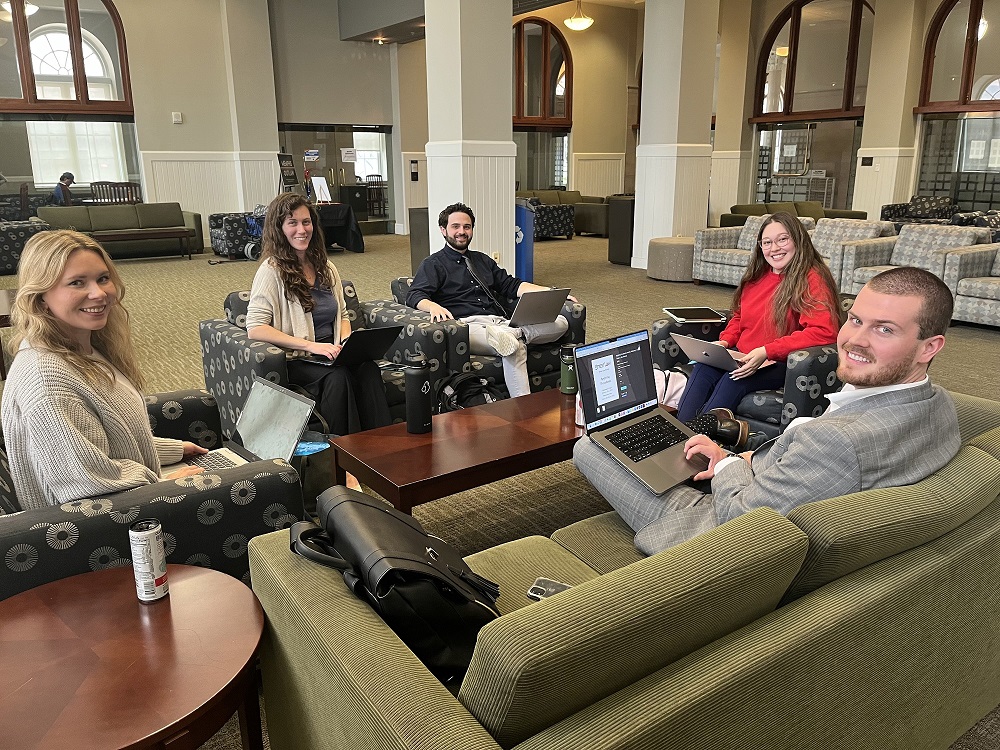 Expungements and Wills/Estates Track – In partnership with Memphis Area Legal Services and volunteer attorney Amber Floyd, participating students assisted more than 70 clients with records expungements and the preparation of wills. In connection with their expungement work, the students prepared petitions that will result in well over $400,000 in fee waivers for those receiving assistance. The track concluded with an event at the Hickory Hill Community Center last Thursday at which the students provided supervised assistance to MALS clients.
Fair Housing Track – Trained by Legal Aid of Arkansas's Fair Housing Project, participating students served as testers gathering potential evidence for use in housing discrimination complaints. The students used fictitious profiles to conduct and record a total of 19 fair housing tests in West Memphis and Forrest City, Arkansas, including four telephone tests and 15 in-person tests.
Immigration/Asylum Assistance Track – Following training on the law governing asylum, students worked with Welcome South (a collaboration of local non-profits Advocates for Immigrant Rights, the Community Legal Center, and Mid-South Immigration Advocates) to research and draft legal memoranda and create an annotated research index that will aid in active efforts to seek asylum for individuals in asylum-approved countries. Participating students formally presented their research to Welcome South attorneys at the Law School on Thursday.
Name Change Track – Working with Mid-South Immigration Advocates Attorney Elizabeth McClellan on Tuesday and Wednesday, participating students prepared name change petitions for 11 Tennessee residents. The students helped the clients file the petitions in the Shelby County Probate Court, with filing fees ($168 per petition) covered in their entirety with funds raised by our OutLaw chapter. Students also worked on a name change "how to" packet for use by OutMemphis. On Thursday, participating students worked with Legal Aid of Arkansas to assist additional clients seeking name changes. Students also did intake that resulted in the referral of a Mississippi resident that sought name change assistance to a Mississippi attorney.
Neighborhood Preservation Track – Working with The Works, Inc. and Neighborhood Preservation, Inc., participating students observed and reported on eviction cases at the Shelby County General Sessions Court and completed research regarding vacant and neglected properties in the Klondike neighborhood of Memphis.
Research and Writing Track – Students completed research on expungement/expunction legislation brought before the Tennessee Legislature between the years 2011 and 2016. This research will be combined with research to be performed by University of Tennessee School of Law students in support of proposed Tennessee legislation for the creation of a more robust reentry program.
Street Law Track – Under the supervision of attorney and Visiting Professor Danielle Woods, participating students spent the week working with more than 60 ninth grade students at Crosstown High School. Among other track contributions, the law students designed and taught classes on leading Supreme Court freedom of speech cases, critiqued and provided guidance on Crosstown students' capstone presentations, and observed and commented on a student panel discussing legislation and the legislative process.