Everytown Law and University of Memphis School of Law Announce First-of-its-Kind Law School Clinical Partnership to Provide Legal Assistance to Pediatric Victims of Gun Violence
Everytown Law, the largest and most experienced team of litigators in the U.S. working full-time on advancing gun violence prevention in the courts, recently announced a first-of-its-kind partnership with the University of Memphis School of Law to fund the creation of an innovative clinical position to support pediatric victims of gun violence.
The University of Memphis School of Law, through the support of a grant provided by the Everytown Law Fund, will establish an Everytown Legal Fellow at the law school who will supervise between eight and ten law students working at the law school's Medical-Legal Partnership (MLP) Clinic at Le Bonheur Children's Hospital.
The Everytown Legal Fellow and law students enrolled in the MLP clinic will serve the immediate civil legal needs of victims and their families. Cases may cover a wide range of issues, including housing relocation, domestic violence and firearm surrender matters. The Everytown Legal Fellow will also help to educate the next generation of attorneys to address gun violence through the legal system in a region where gun violence rates are historically high.
"This first-of-its-kind program will ensure that Memphis children and their families who have been impacted by gun violence have the support and resources that they need – it can and will change their lives," said Len Kamdang, Director of Litigation Strategy and Trials at Everytown Law. "For so many of the families who will be supported through this new partnership, it will be their first opportunity to receive free legal services, especially at such a crucial moment following tragedy."
"One of the most unique aspects of our law school is our ability to make an important impact, not only within the legal community, but also throughout the city of Memphis as a whole," said Katharine Schaffzin, Dean of the University of Memphis School of Law. "Through our partnership with Everytown Law, the incredibly impactful work being done through our MLP Clinic at Le Bonheur will be enhanced and broadened to help improve the lives of the children in our community. At the same time, our law students, as well as the medical community at Le Bonheur, will learn about innovative new ways to address some of the problems created by gun violence and the toll it takes upon the well-being of all of those in our city, especially our children."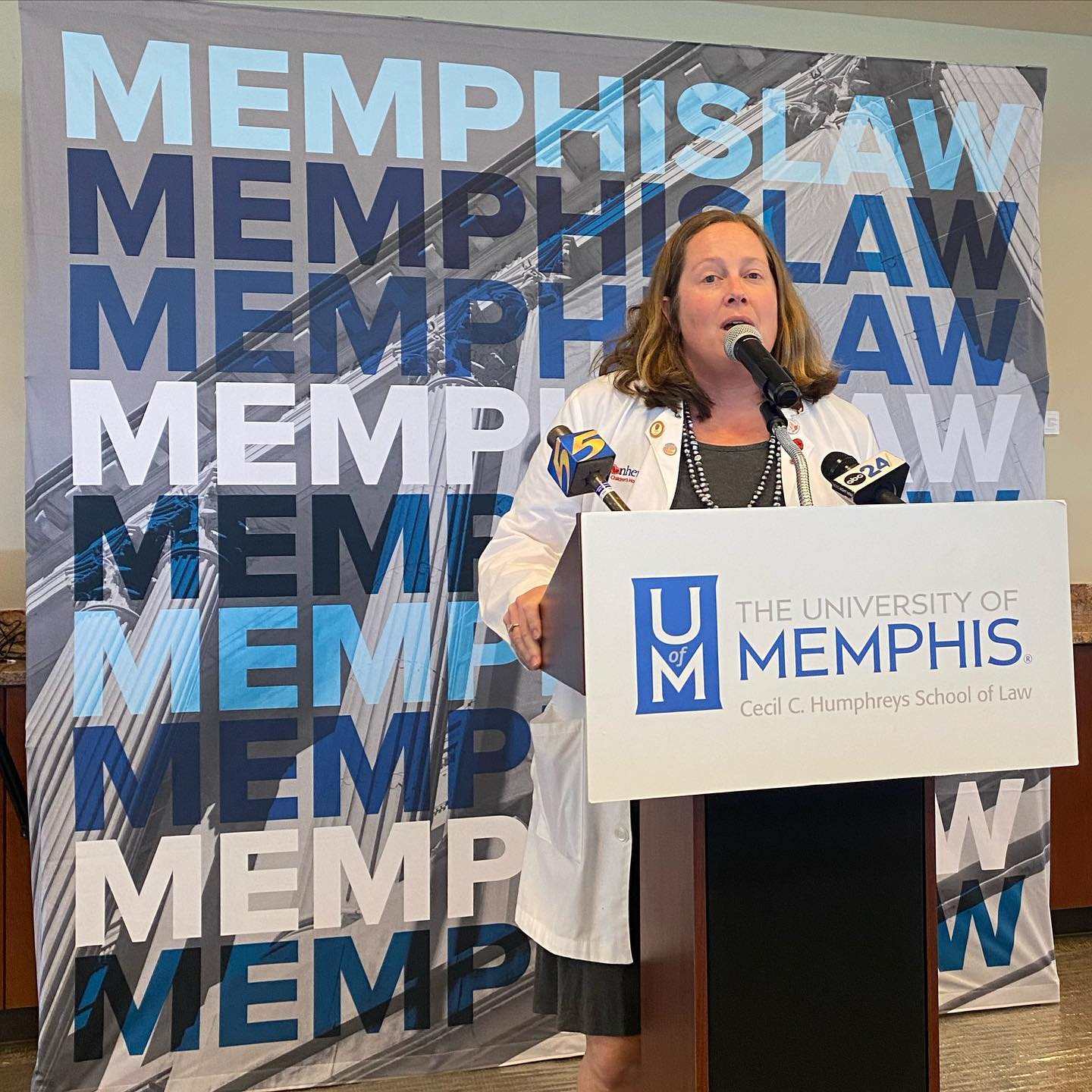 The Medical-Legal Partnership (MLP) Clinic is an interdisciplinary course in which Memphis Law students represent low-income pediatric patients at Le Bonheur Children's Hospital and their families. The MLP Clinic is part of the Memphis Children's Health Law Directive (Memphis CHILD), the first MLP of its kind in the region. A collaborative effort among The University of Memphis Cecil C. Humphreys School of Law, Le Bonheur Children's Hospital, University of Tennessee Health Sciences Center (UTHSC), and Memphis Area Legal Services (MALS), Memphis CHILD focuses on identifying the legal and social issues that impact patient health and providing means to address these issues though direct legal services, education and advocacy for children and their families.