JUSTICE ROGER PAGE (JD '84) INVESTITURE
The Hon. Roger Page (JD '84) was recently sworn in by Governor Bill Haslam as the newest Tennessee Supreme Court Justice at an investiture ceremony in his hometown of Mifflin, Tenn. Page previously served as a judge on the Tennessee Court of Criminal Appeals since December 2011 and joins fellow Memphis Law alum the Hon. Holly Kirby (JD '82) on the Tennessee Supreme Court.
Page was the first Supreme Court nominee to have to be approved by the state legislature after the state changed the rules for how nominees were selected. The process added hours to an already laborious process, but Page had no trouble passing through the legislature, winning their unanimous approval, 132-0.
Several members of Justice Page's Memphis Law Class of 1984 attended the investiture to show their support. Among those class of 1984 guests were Judge Gina Higgins, Nan Barlow, Mary Thompson LeMense, and Judge J. Webster McCraw, all of whom are pictured below.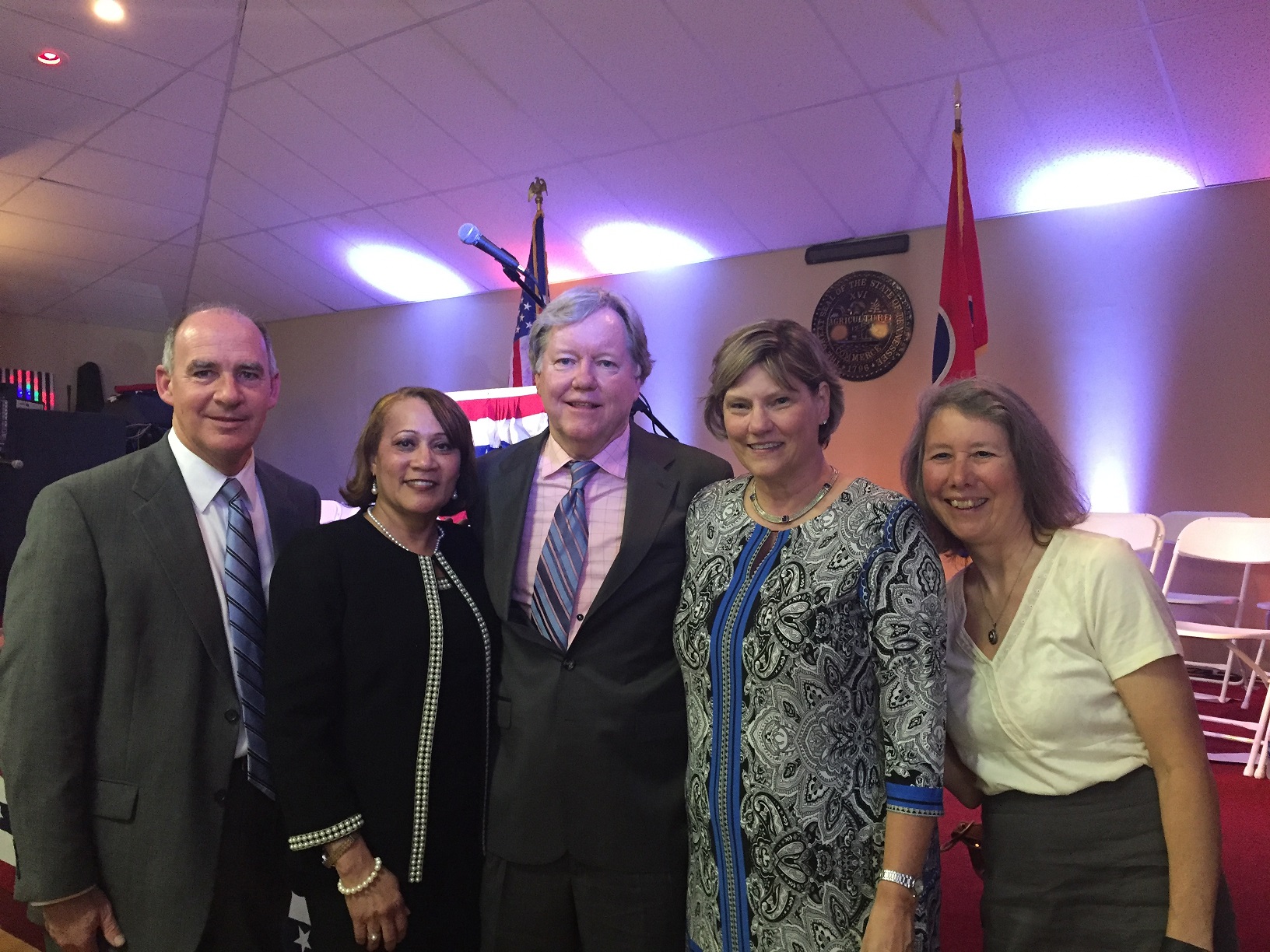 To read more about Justice Page's investiture ceremony, please click here for an article from the Jackson Sun.
To view a video of the ceremony, please click here.