Prof. Andrew McClurg Authors Casebook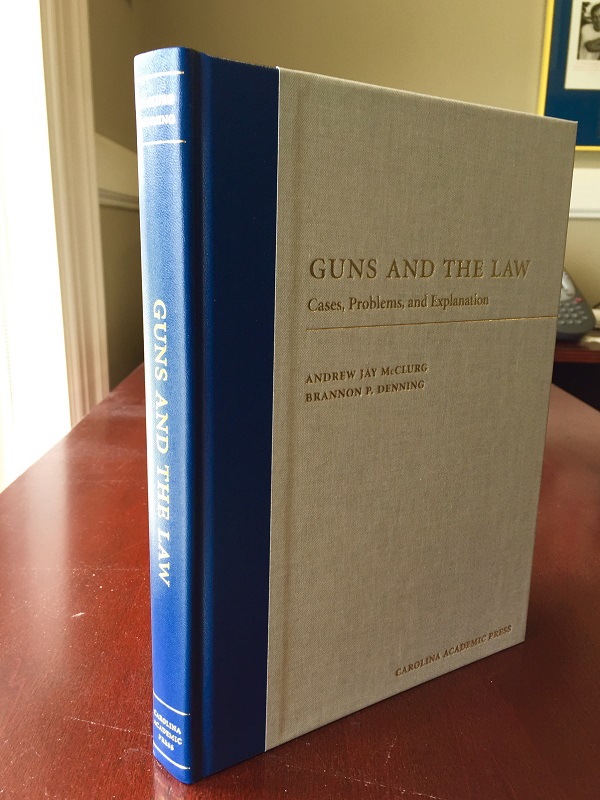 Professor and Herff Chair of Excellence Andrew McClurg has co-authored with Professor Brannon Denning (Cumberland School of Law, Samford University) a new casebook, Guns and the Law: Cases, Problems, and Explanation (Carolina Academic Press 2016).
McClurg is a longtime researcher, teacher, and presenter on issues of U.S. firearms policy, with a previous book and many law journal articles on the subject. He has been interviewed about firearms policy by sources such as National Public Radio, Time, U.S. News & World Report, the New York Times, Washington Post, and Politifact.
Asked what he sees as the primary strength of the new casebook, McClurg said: "Balance. Brannon is a pro-gun rights scholar and I'm pro-reasonable regulation. Together, as we did in our other book, we kept each other honest. The truth is that reasonable arguments exist on both sides of nearly every gun issue in America."
The book covers topics such as the book current federal and state gun laws, major constitutional cases, post-Heller Second Amendment litigation, modern self-defense rules such as Stand Your Ground laws, civil liability, gun laws in other countries, legal solutions to gun violence, and issues of guns and race, alienage, culture, and gender.