NPC STUDENTS FILE NEW LAWSUITS FOR CITY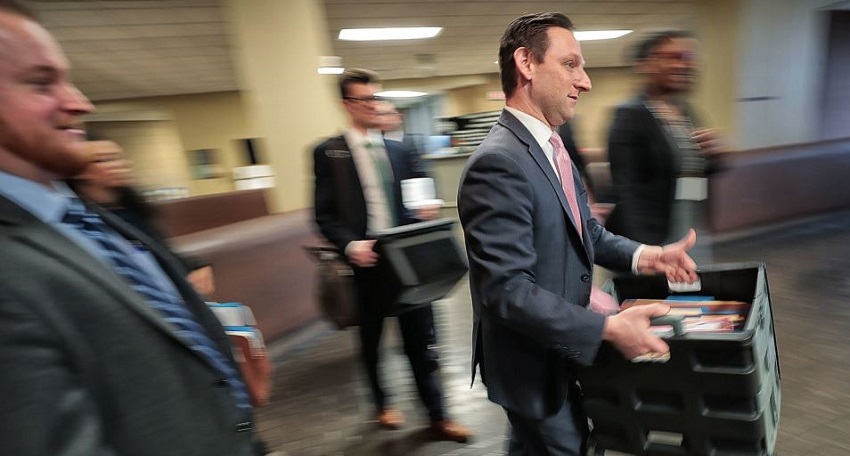 Students enrolled in the law school's Neighborhood Preservation Clinic recently filed 29 Neighborhood Preservation Act cases on behalf of the City of Memphis recently.
Alongside Memphis City Attorney Bruce McMullen and clinic co-director Danny Schaffzin, six UofM law school students filed lawsuits with the General Sessions Court Clerk's office on behalf of the city. The cases began what can be a long journey through General Sessions Environmental Court.
These students will appear before the Court to handle the cases themselves going forward.
In collaboration with the City of Memphis' Law Division, the University of Memphis Neighborhood Preservation Clinic presently represents the City in more than 700 public nuisance lawsuits seeking recourse against badly neglected, vacant and abandoned properties. The lawsuits allege violations of the Tennessee Neighborhood Preservation Act and are filed directly against the property as defendant.
Working under supervision of the Clinic faculty and staff attorney, Clinic students handle all aspects of the lawsuits, including investigation and research of property ownership, communication with City Code Enforcement professionals, preparation and filing of the lawsuits, and appearing before the Environmental Court.
The vacant properties against which the City's lawsuits were filed included several owned by individuals and corporate entities residing outside of Memphis and Tennessee.
Please click HERE to read a comprehensive article from the Daily Memphian regarding the clinic filing.
Additionally, if you would like to view TV news segments about the day's filings, you may click either the WREG or the WMC link below.
WREG (Channel 3): https://wreg.com/2019/02/21/u-of-m-law-students-sue-owners-of-blighted-memphis-properties/
WMC (Channel 5): http://www.wmcactionnews5.com/2019/02/21/u-m-law-students-file-lawsuits-fight-blight/