OBAMA NOMINATES MEMPHIS LAW ALUM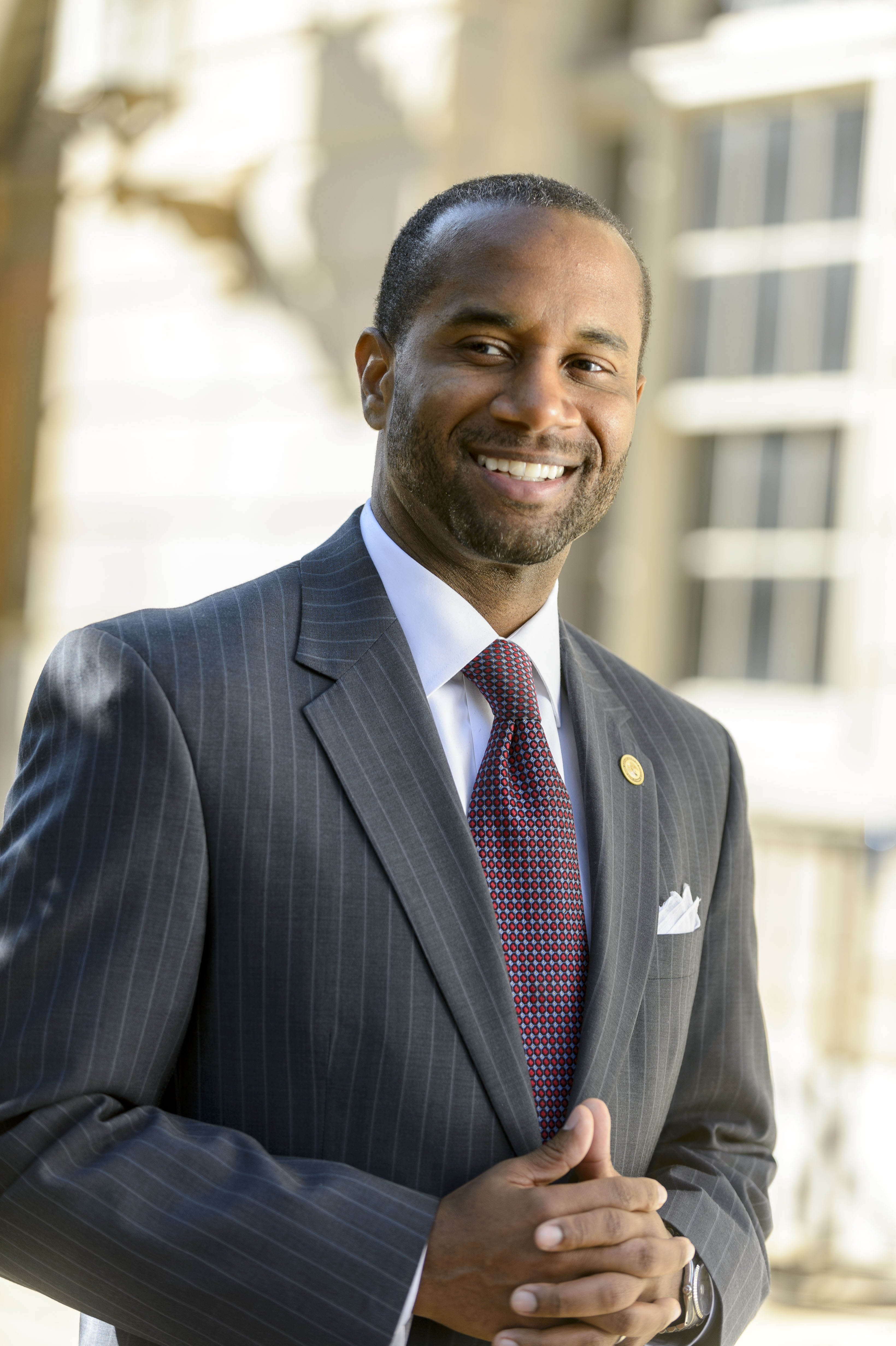 University of Memphis School of Law alumni Edward Stanton III, the U.S. Attorney for the Western District of Tennessee, has been named by President Obama to become a U.S. District Judge to succeed the retiring Judge Samuel H. "Hardy" Mays, who is taking senior status.
The announcement of Stanton's appointment came from the Washington office of 9th District congressman Steve Cohen (another Memphis Law alum), who had recommended Stanton to fill the pending vacancy of Judge Mays. In 2010, Cohen had previously recommended Stanton to the President to serve in his present office.
"U.S. Attorney Stanton is well-respected by his peers and will serve our country in an outstanding fashion," said Cohen in the release.
Before being named U.S. Attorney, Ed Stanton III was a litigator for FedEx and was a candidate for Congress in 2006.
The Cohen news release gives further details:
Edward L. Stanton III graduated from the University of Memphis in 1994 as well as the University of Memphis School of Law in 1997. At the U of M School of Law, Stanton was President of the Black Law Students Association, Vice-President of the Student Bar Association, and selected by his classmates to give the commencement address. After graduating, Stanton served as Assistant City Attorney for the City of Memphis, in private practice with two Memphis law firms, and as Senior Counsel with Federal Express Corporation. He was nominated for the position of United States Attorney for the Western District of Tennessee by President Obama on April 14, 2010, and was soon after confirmed unanimously by the U.S. Senate. As U.S. Attorney, Mr. Stanton is the chief federal law enforcement officer within the 22 counties that comprise the Western District of Tennessee.
Stanton has a long record of community service. He has been active and has served on the boards of numerous organizations including the National Bar Association – Ben F. Jones Chapter where he served as president, Tennessee Commission on National and Community Service, and as chairman of Shelby County Books from Birth. In 2005, at the age of 33, Stanton received the Memphis Bar Association's Sam A. Myar, Jr. Award – the highest honor the Memphis Bar Association bestows annually upon a lawyer under the age of 40 for outstanding legal and community service. Stanton is married with two children.