SHIRLEY C. RAINES CENTENNIAL PLACE
---
WHAT CENTENNIAL PLACE HAS TO OFFER!
Shirley C. Raines Centennial Place features 24 student apartments* and 300 double occupancy rooms.
The traditional rooms are are in pods/suites of 10-12 rooms which share 6-7 private restroom/shower facilities.
This hall boasts plenty of green spaces, private study areas and rooms for collaborative projects.
Tutoring is available is one of the classrooms throughout the Fall and Spring semester.
Shirley C. Raines Centennial Place is also where you'll find the Housing and Residence Life main offices and ResNet office.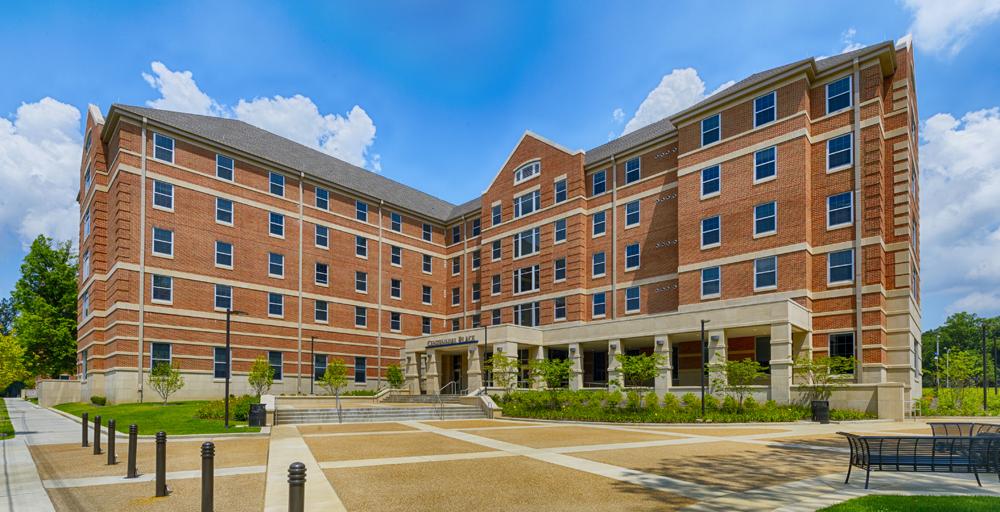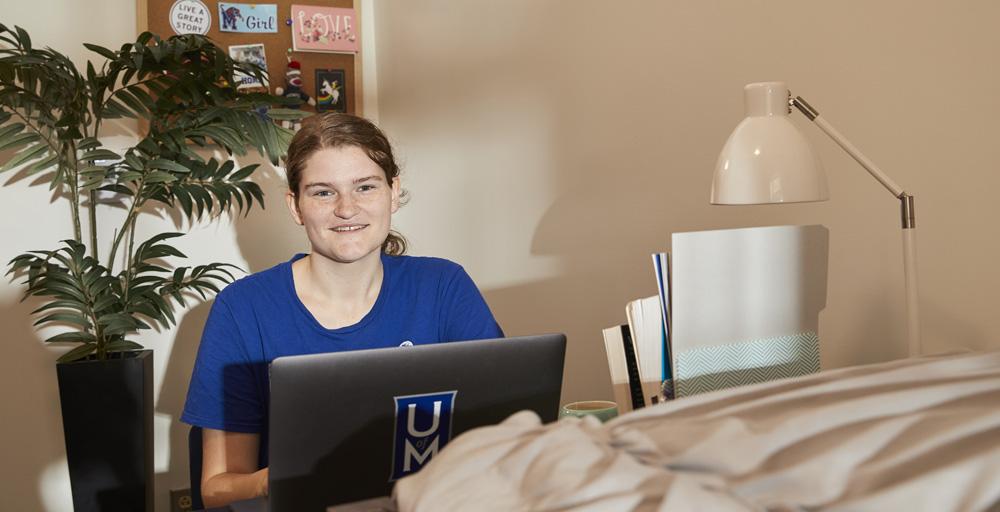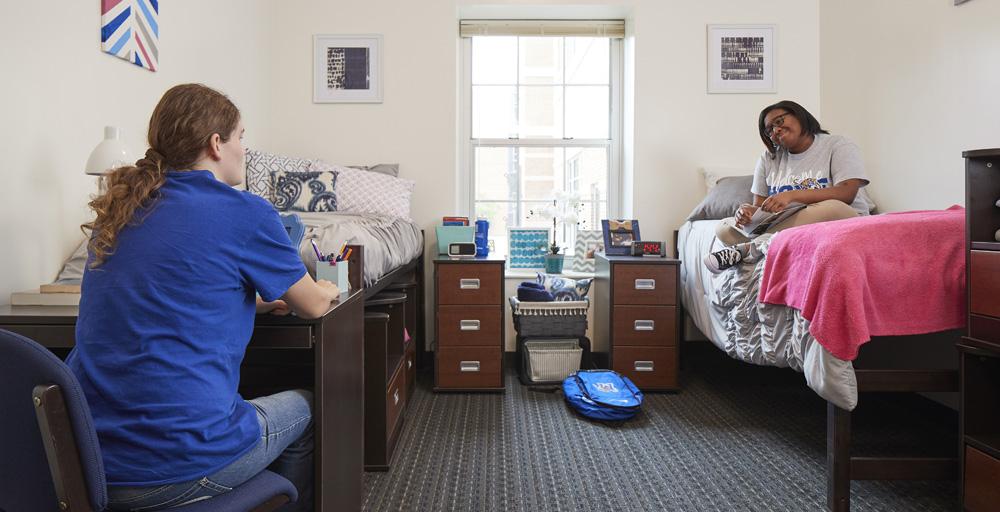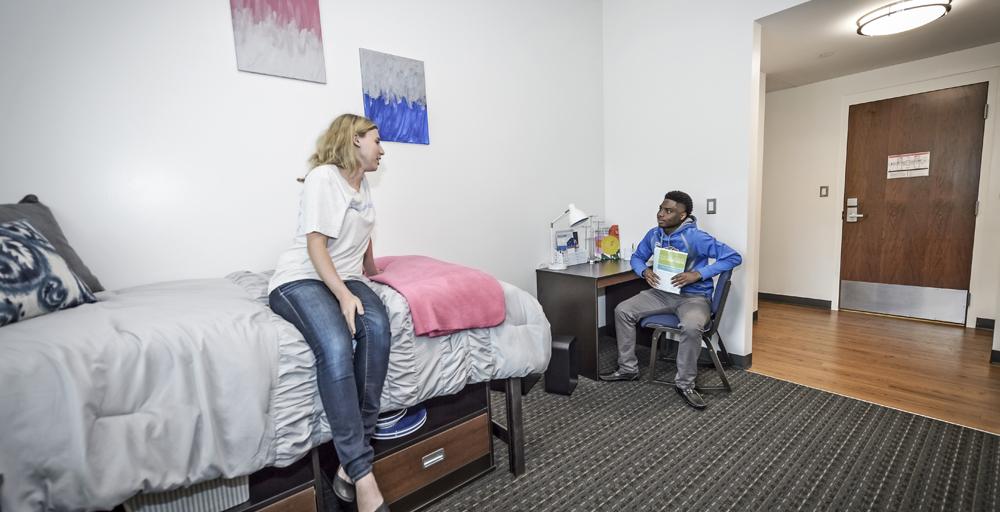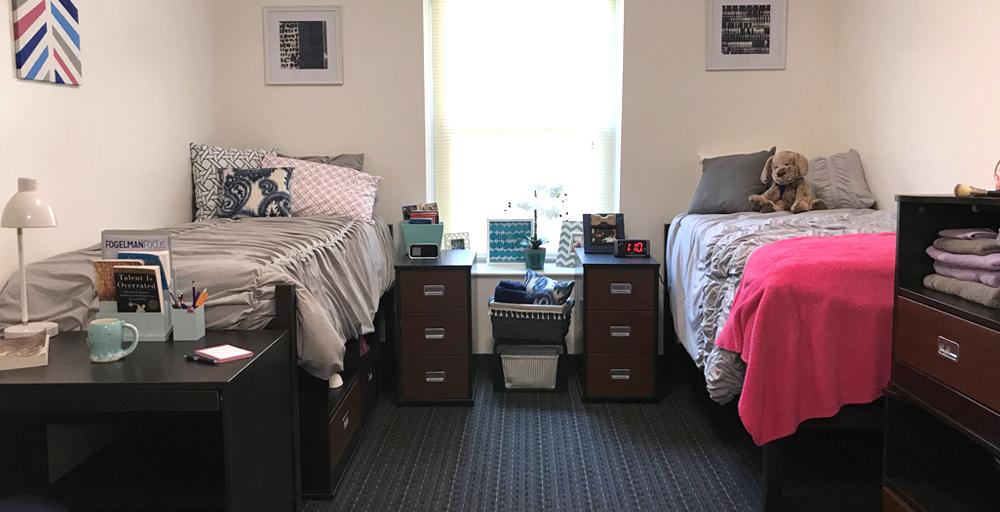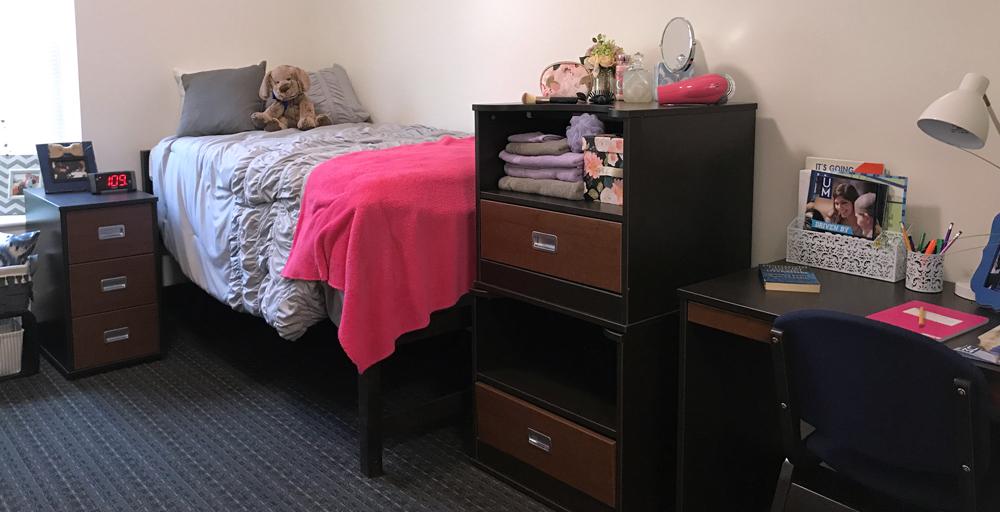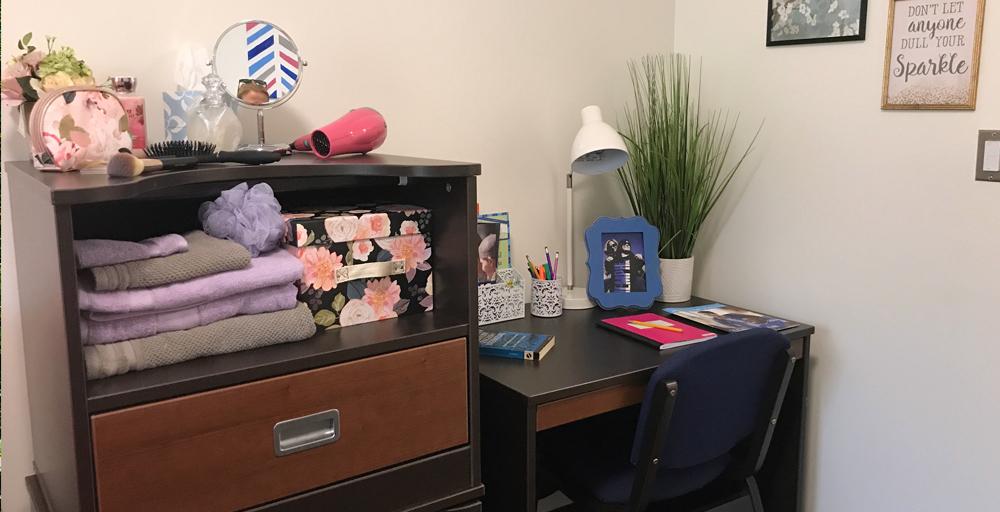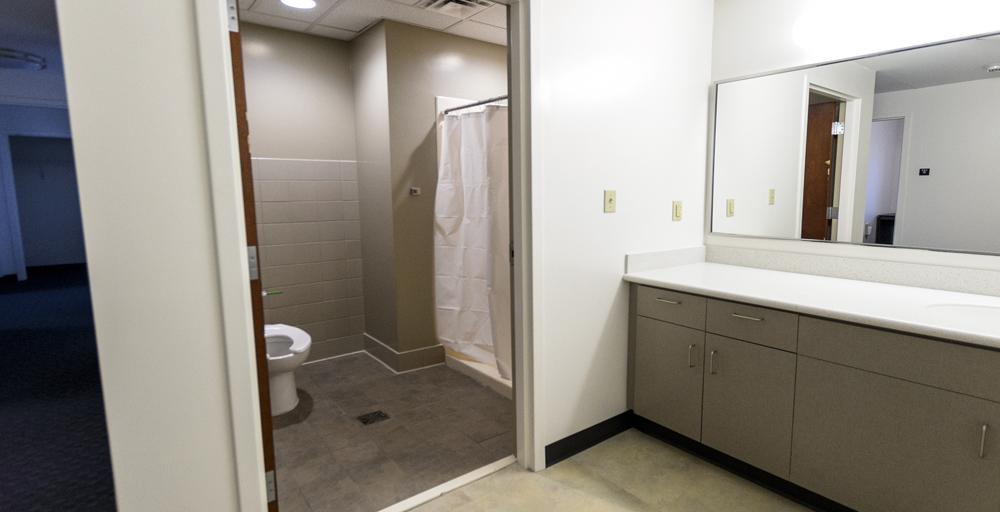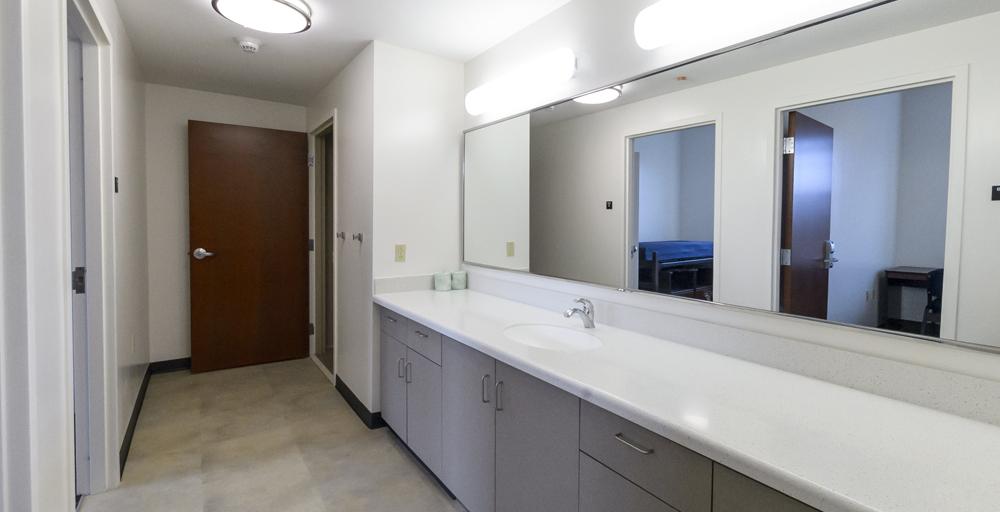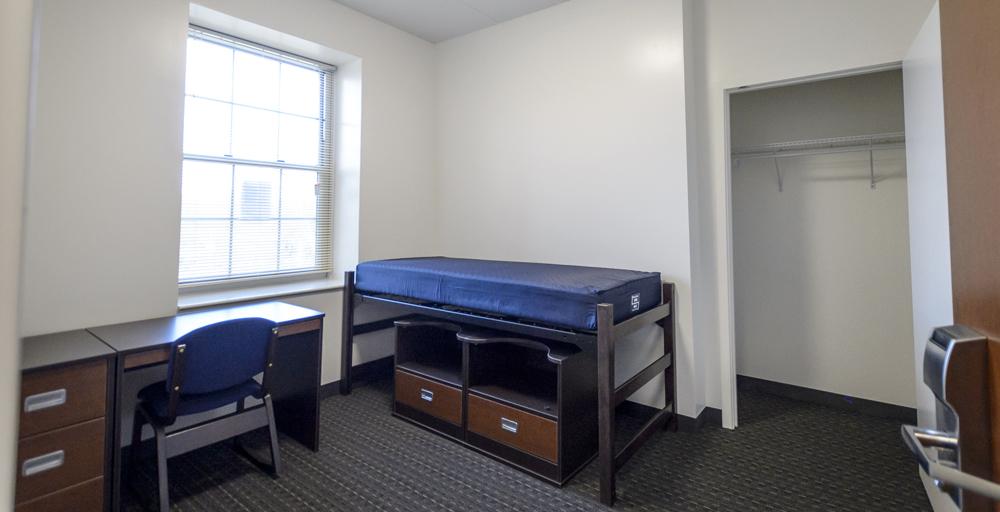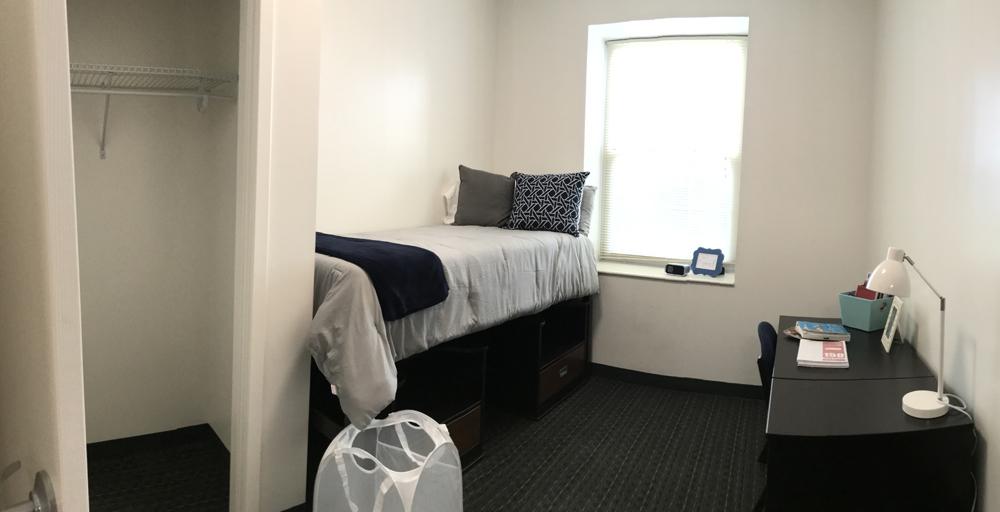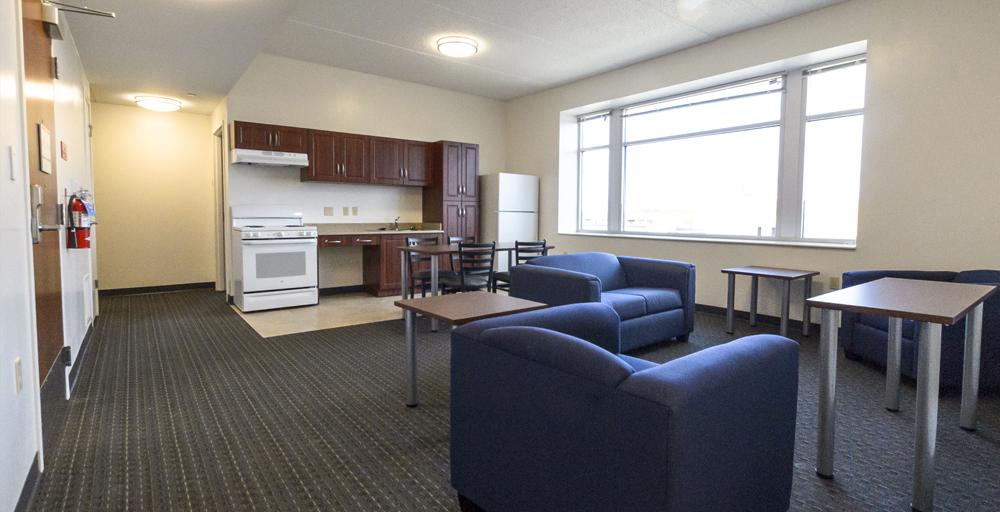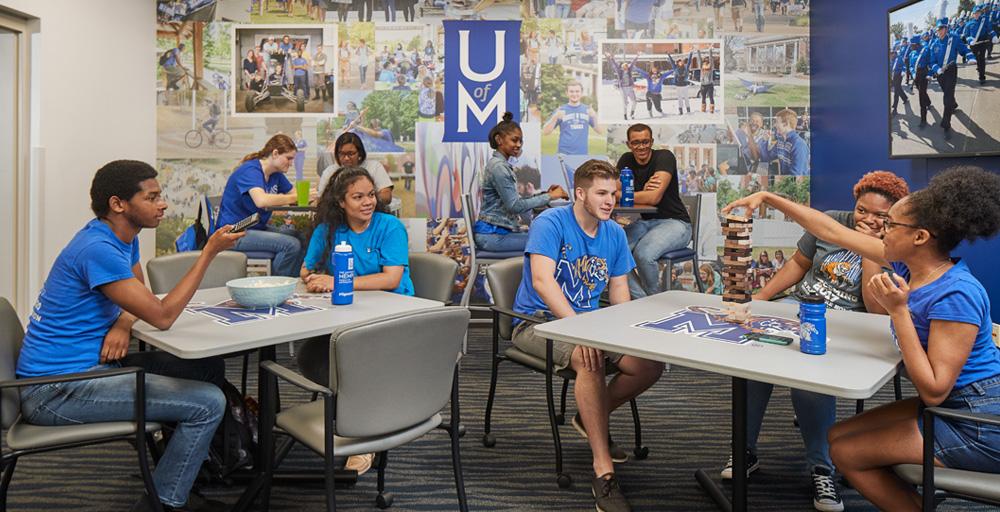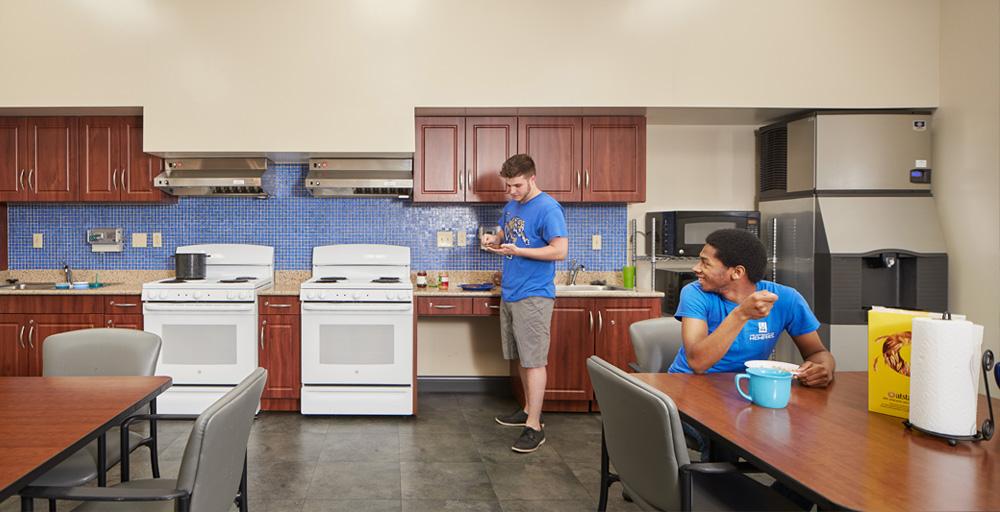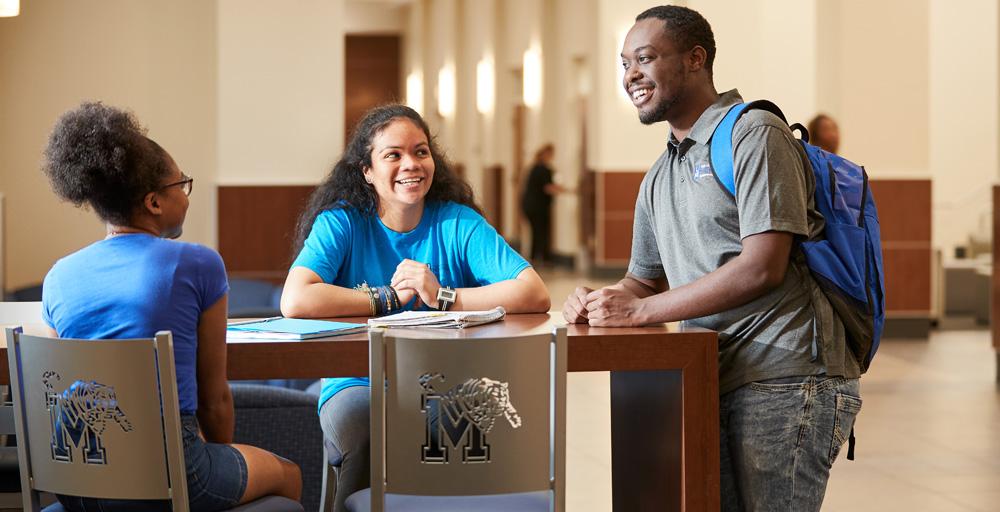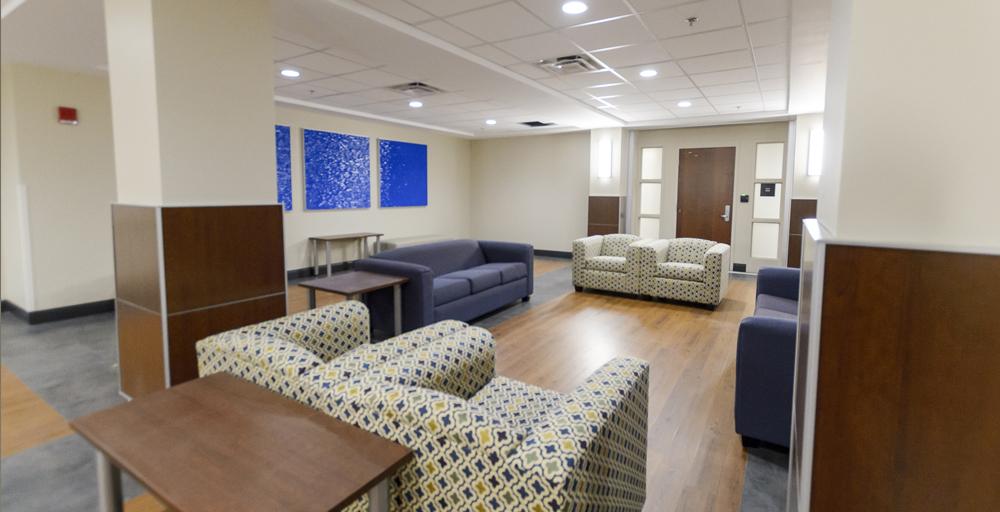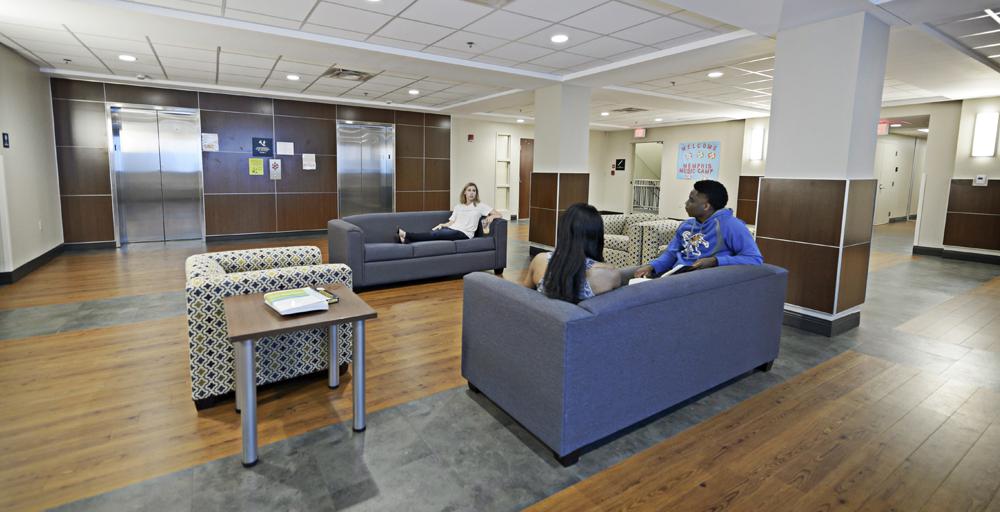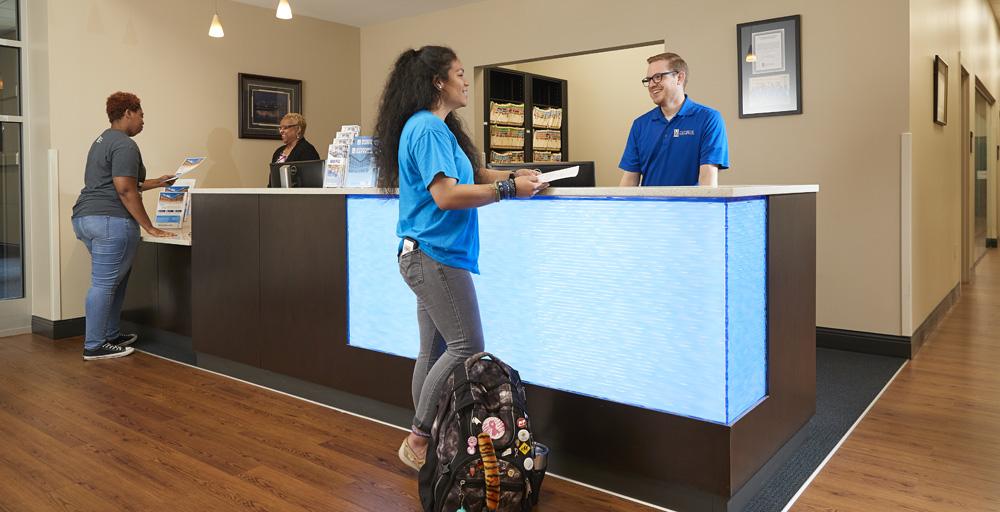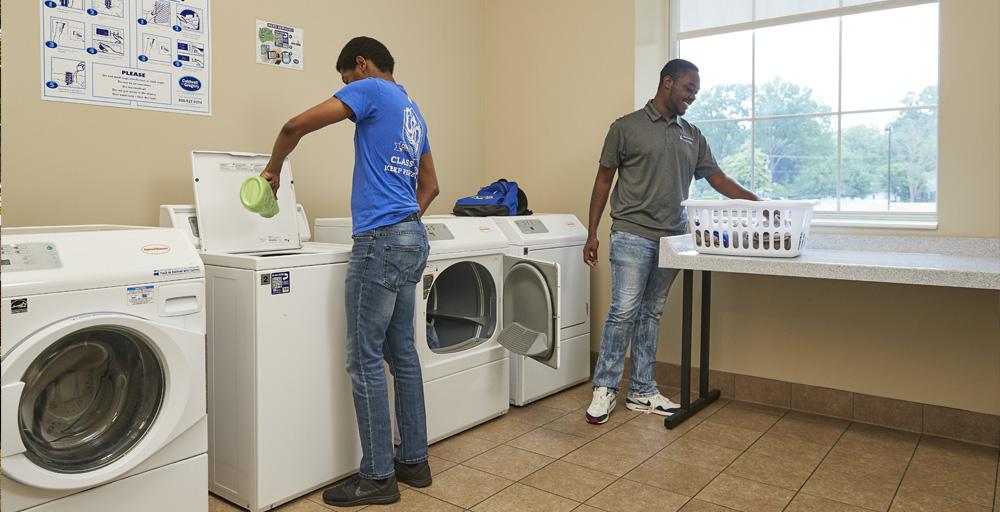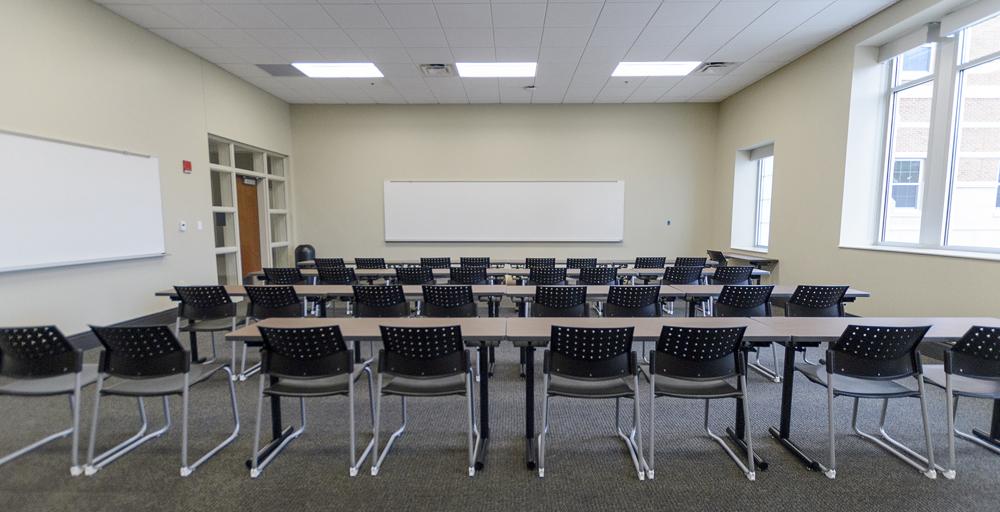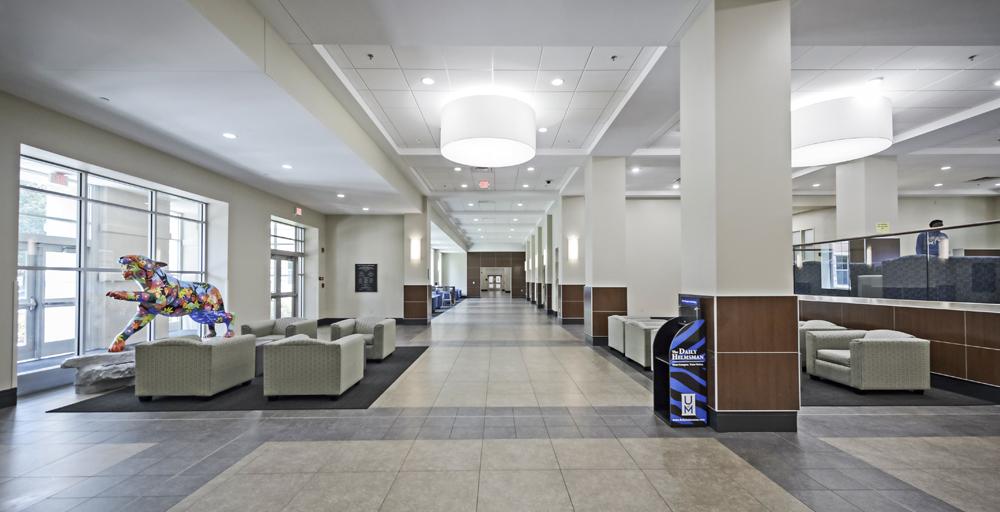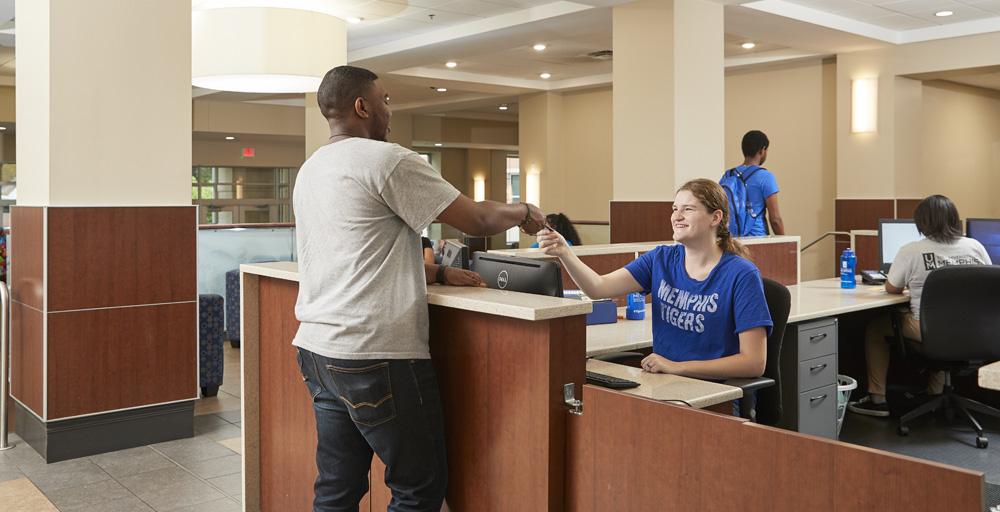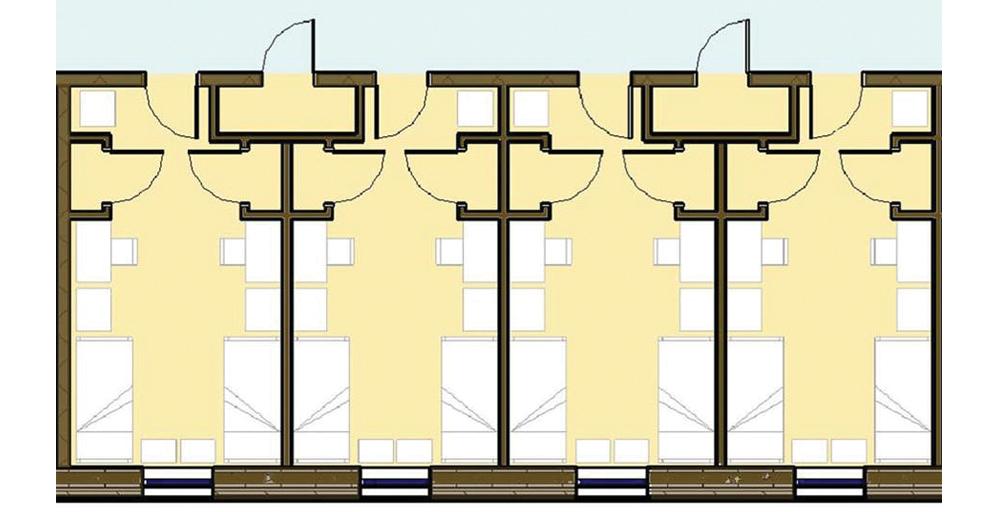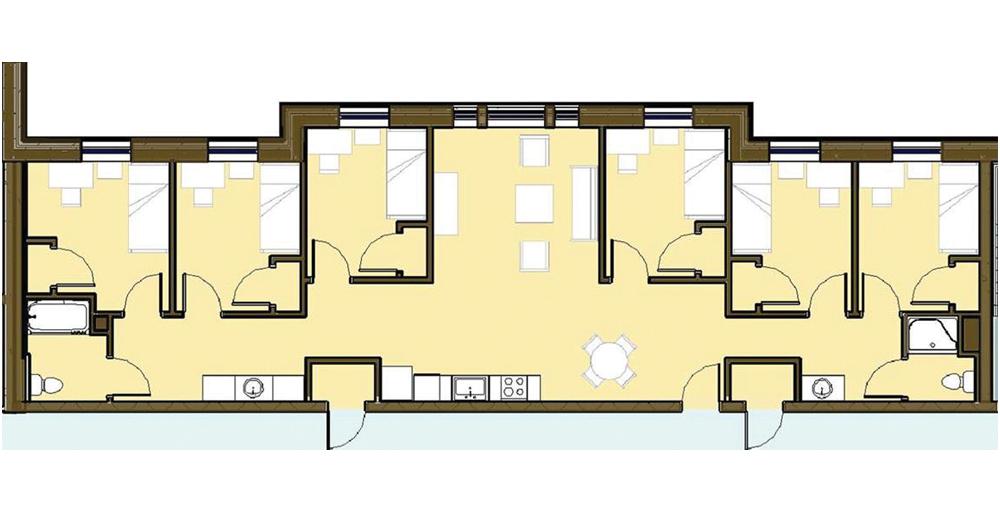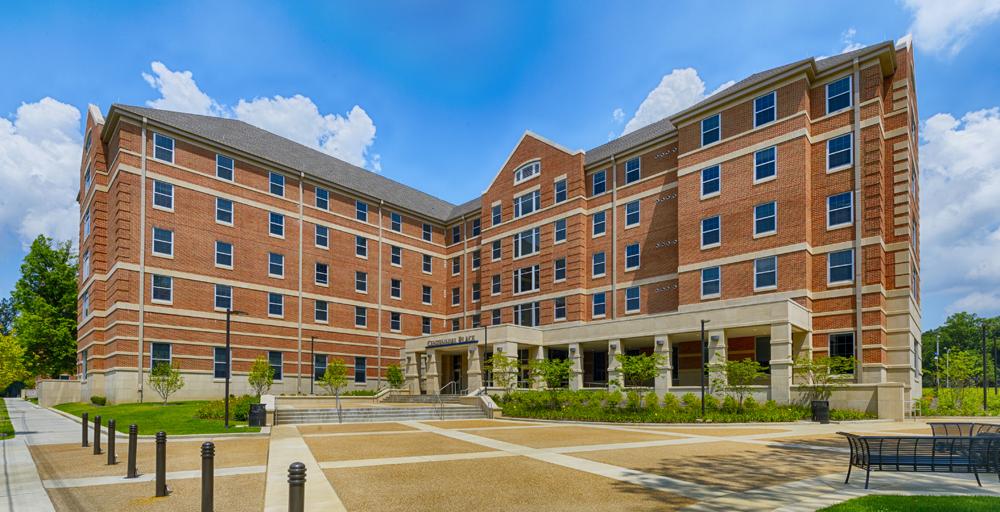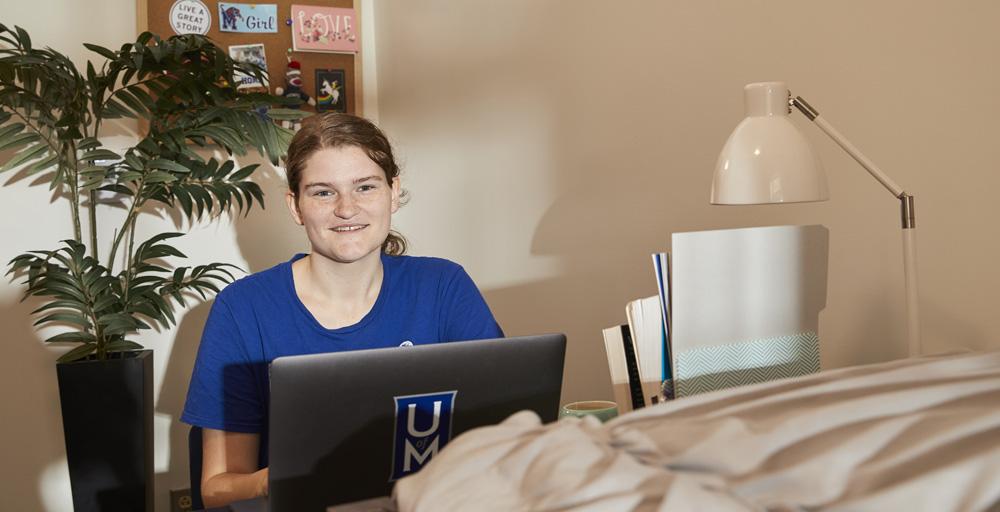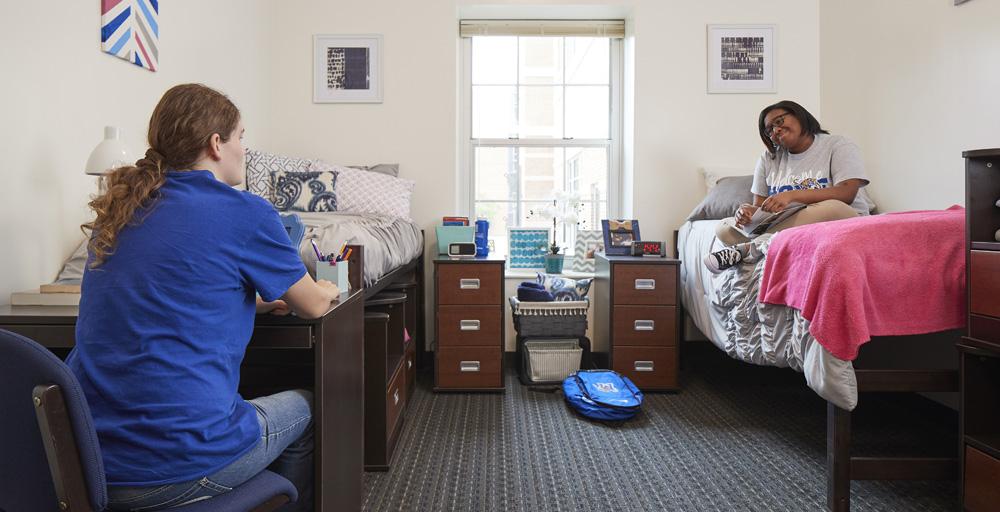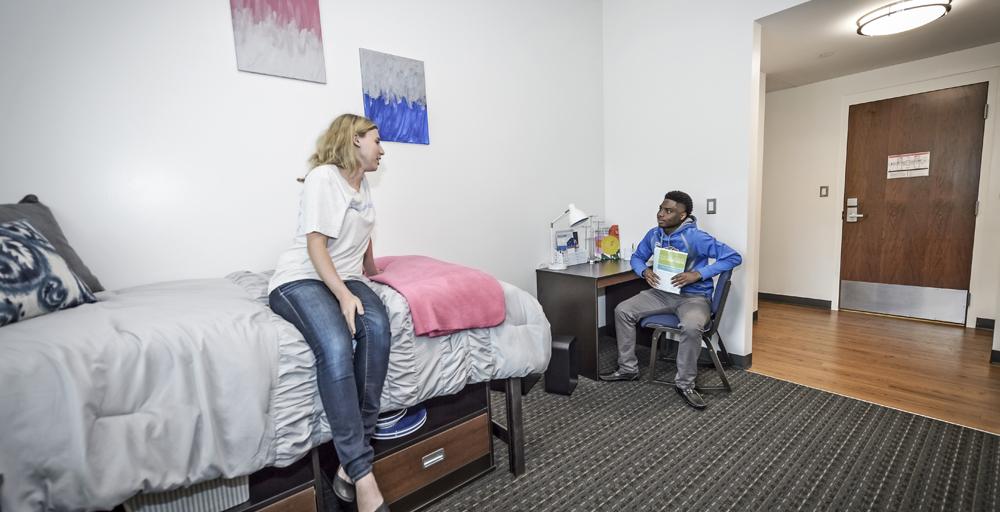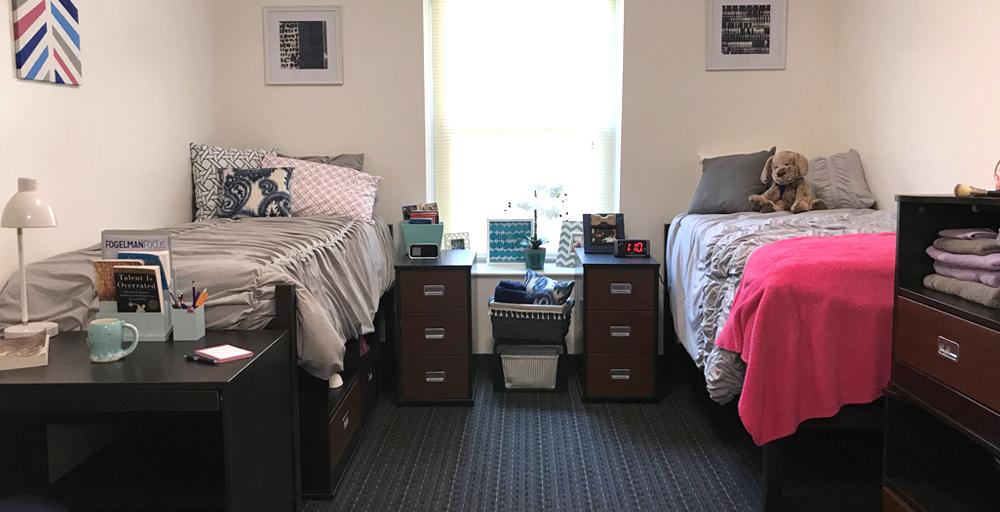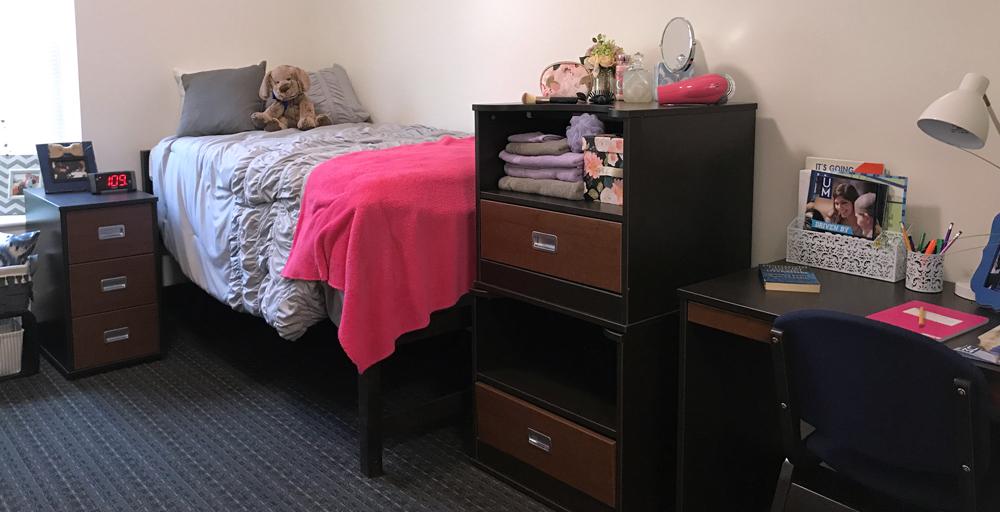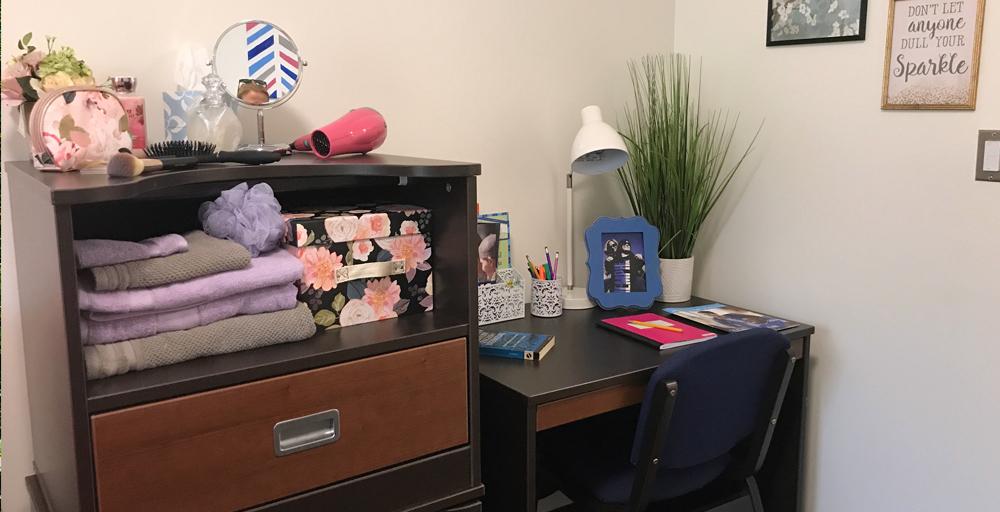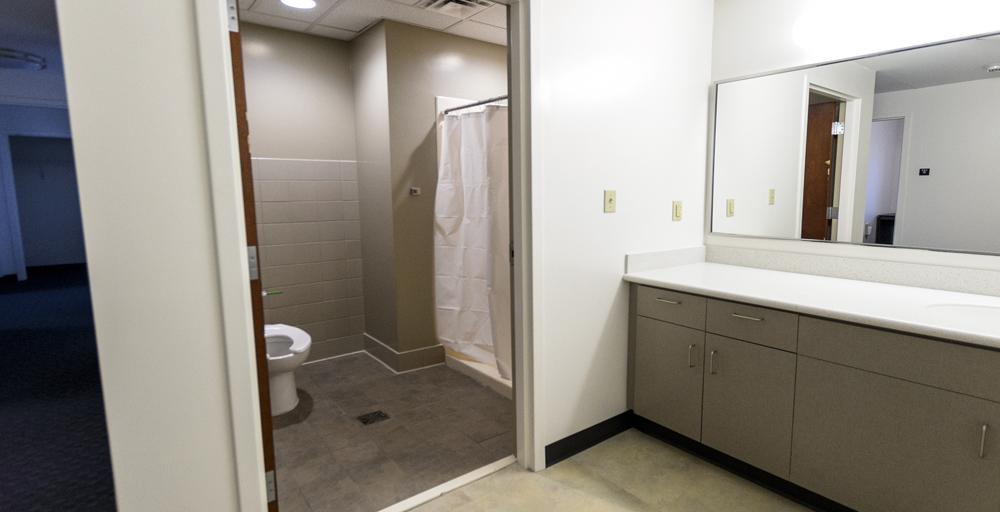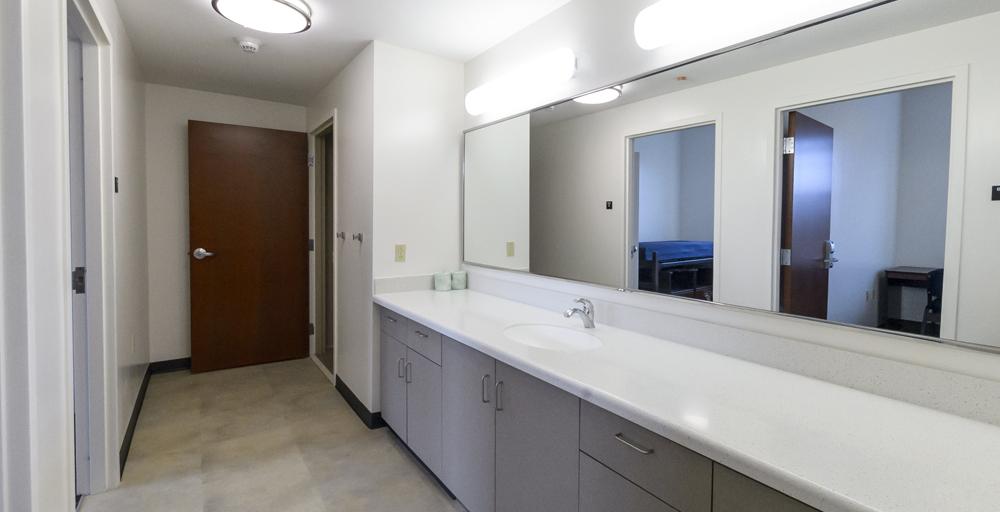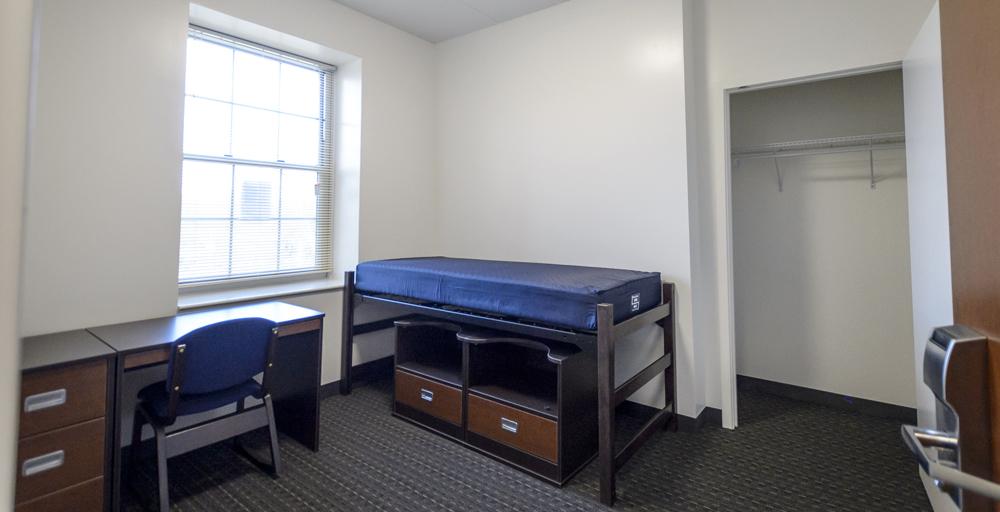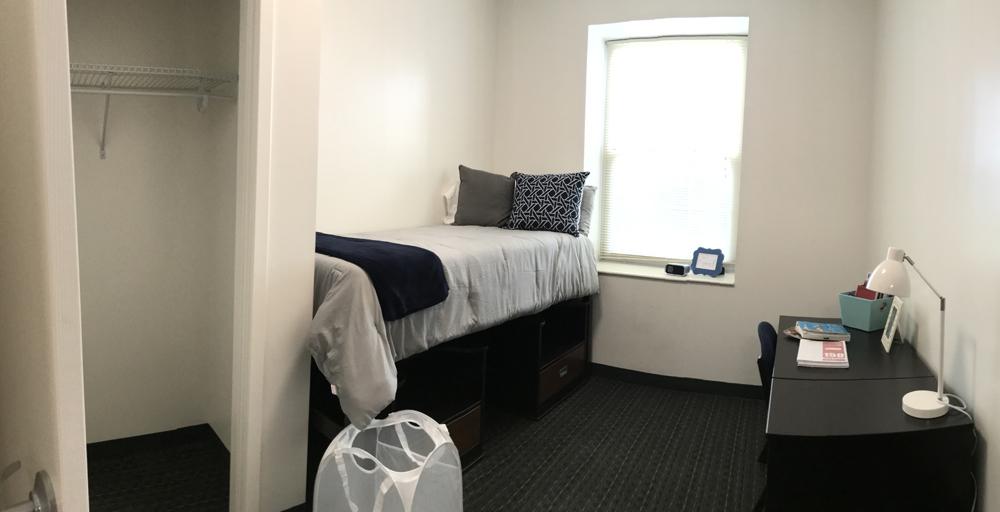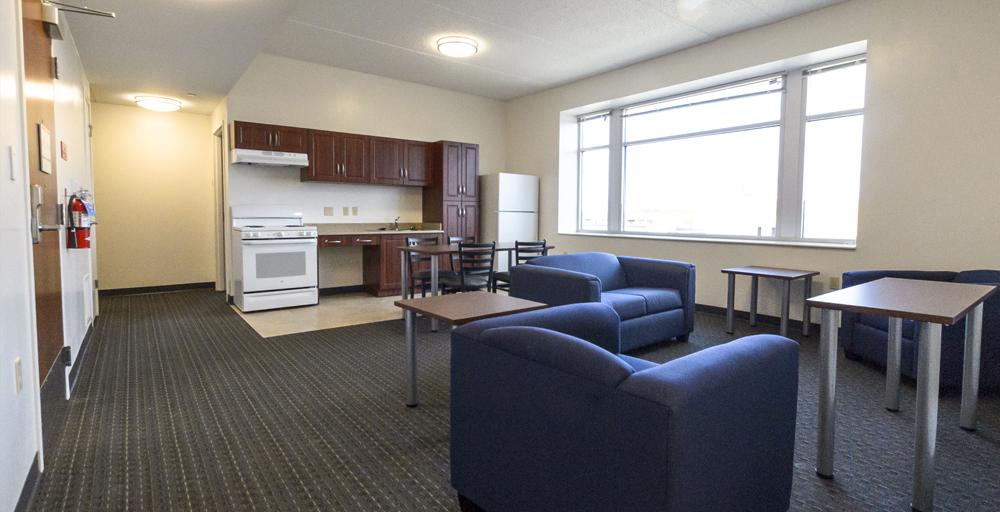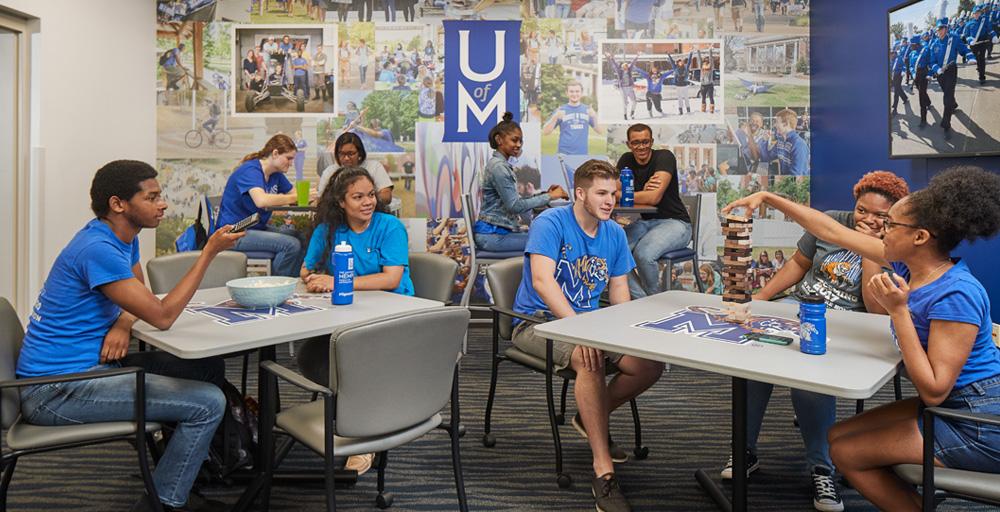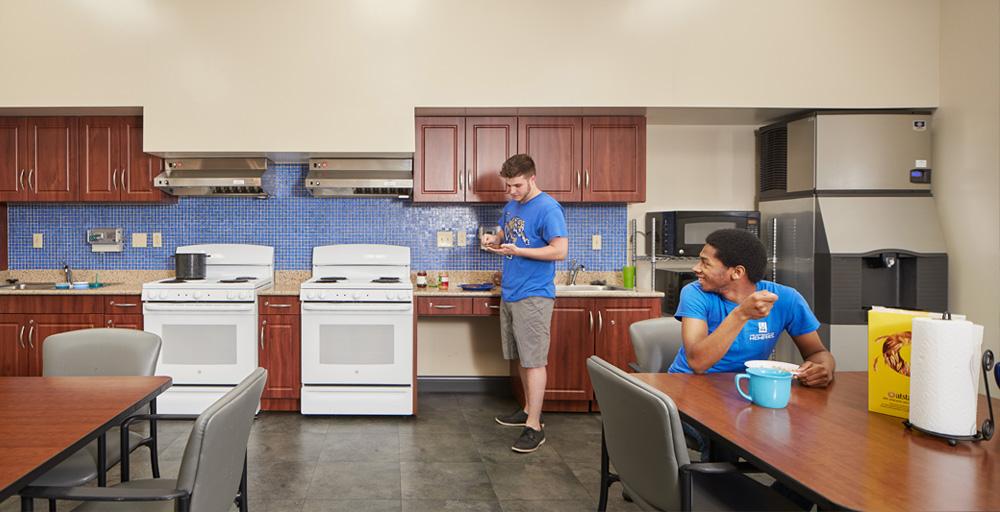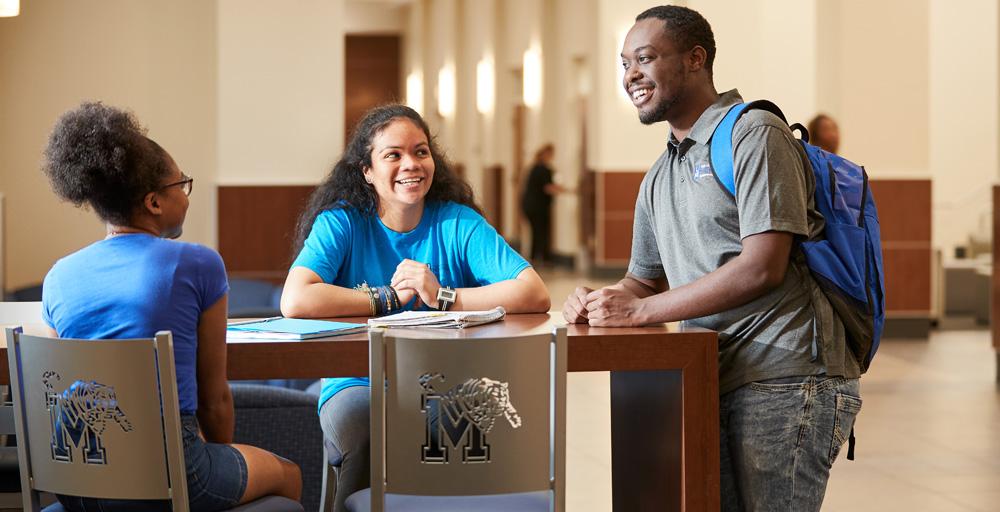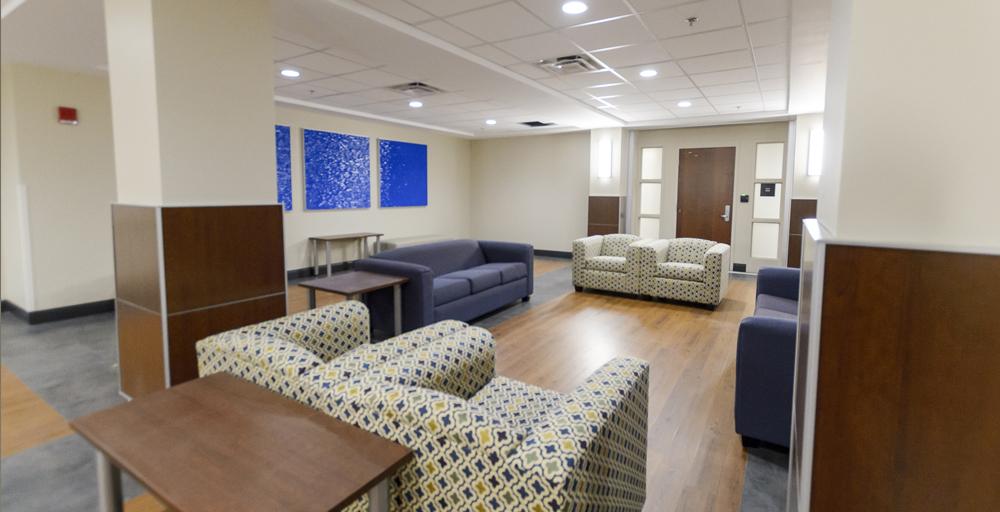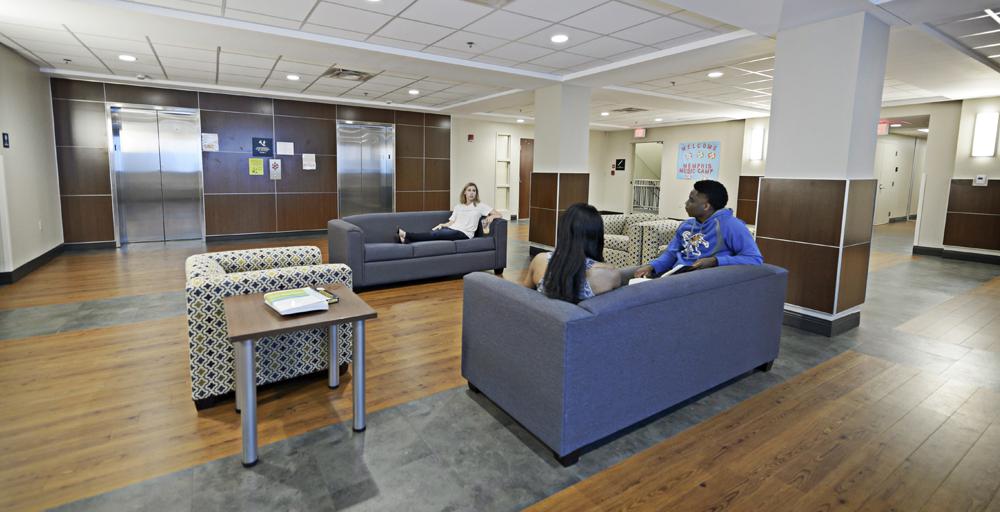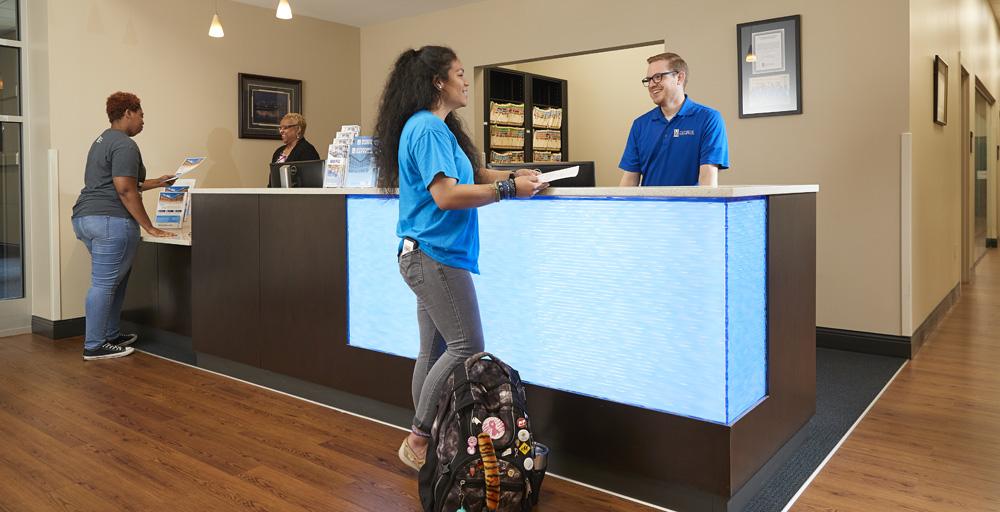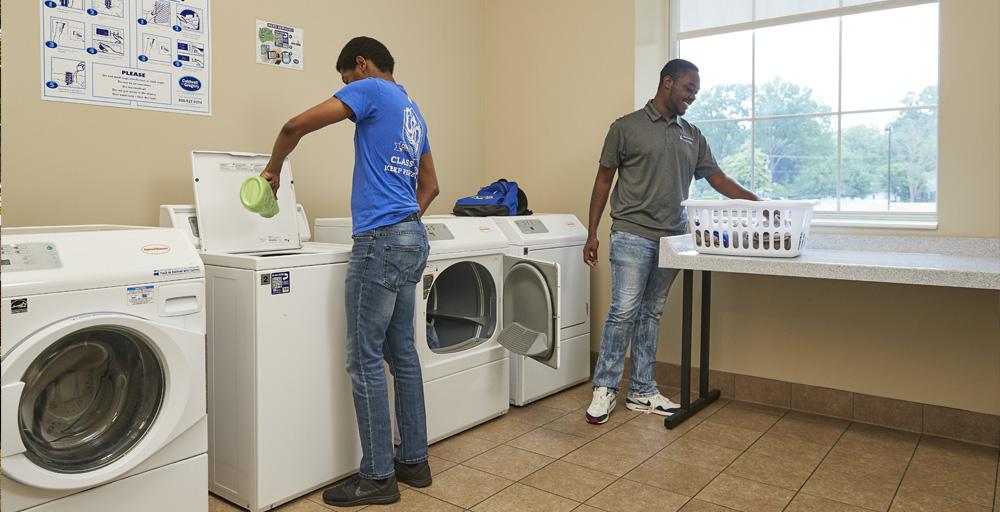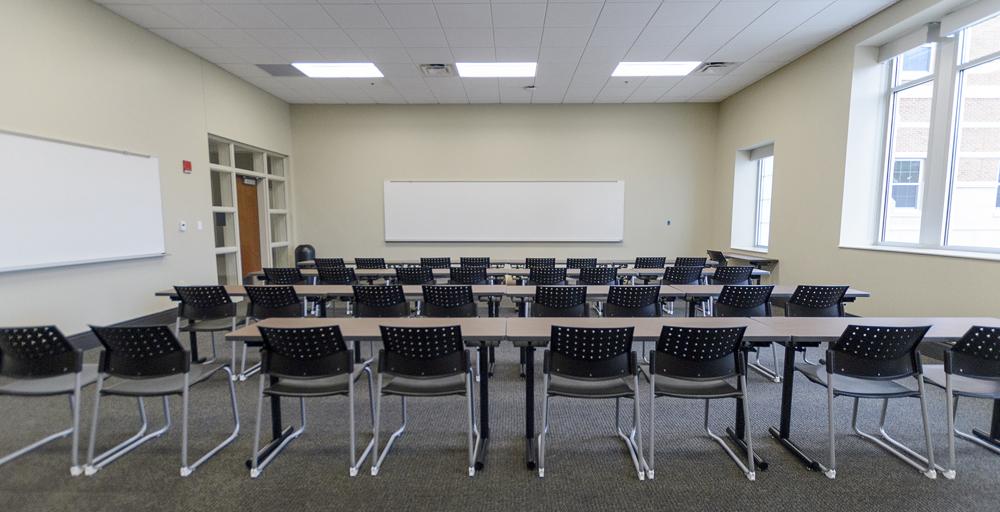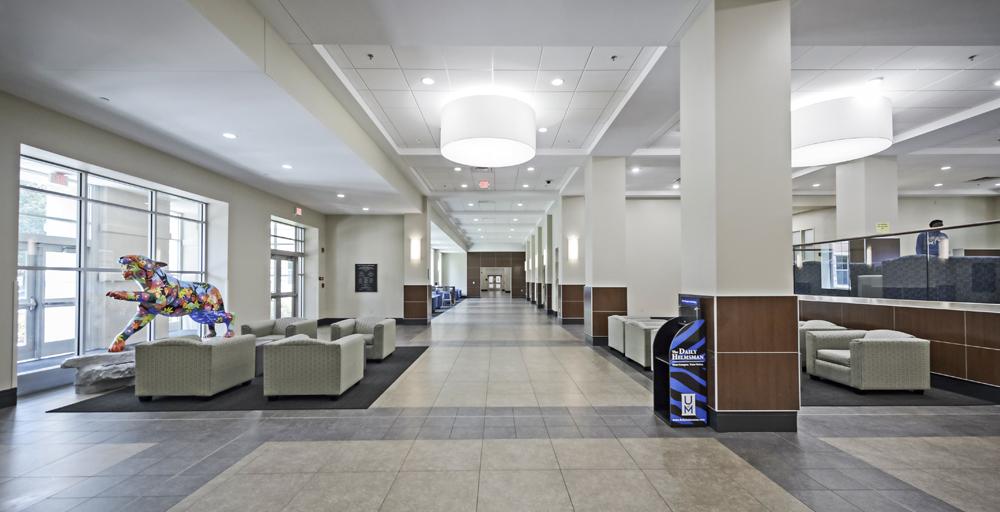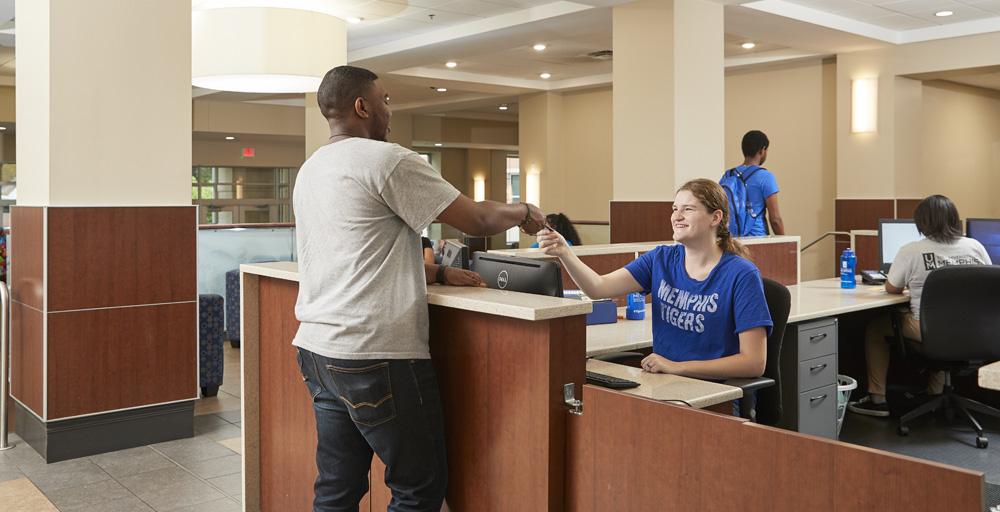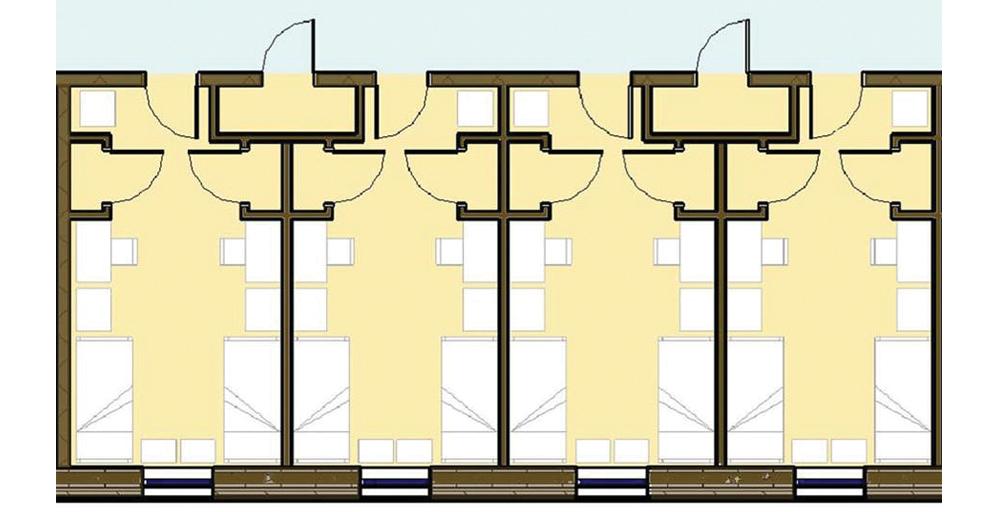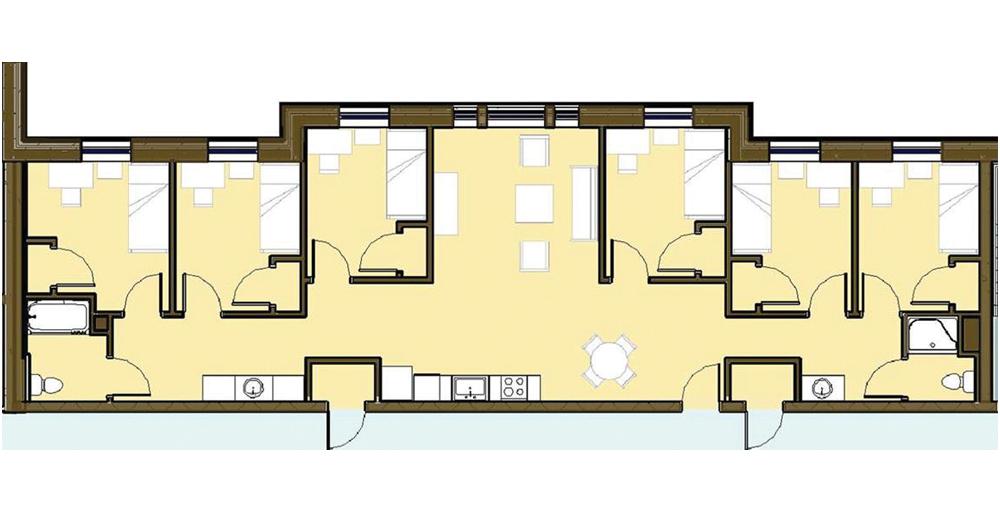 HALL INFORMATION
DIMENSIONS

RESIDENCE HALL TYPE:


Residence for men and women
Shirley C. Raines Centennial Place Apartments are not
available to new UofM freshmen.
Traditional rooms open to all classifications.


CAPACITY:
780 students

FLOORS:
5

FLOOR PLANS:
Double occupancy rooms
6-BR apartments* (w/ single occupancy rooms)


DOUBLE ROOM

Room: 21' x 12'
Window: 46"w x 70"h
Under bed storage | At highest - 2' 6"
Closet: 2' deep x 3' 11" wide

SINGLE APARTMENT ROOM

Room: 9'4" x 11'8"
Window: 46"w x 70"h
Under bed storage | At highest - 2'6"
Closet: 2' deep x 3'11" wide

AMENITIES
RATES

Traditional rooms: 10 - 12 rooms
(20 - 24 residents) per pod/suite
6 -7 shared private restroom/shower
facilities per pod/suite
High-speed Internet/Wi-Fi
Free premium cable service
Adjustable in-room
thermostat
Free 24/7 laundry
Collaboration spaces and study rooms
Multiple safety and security
features, including 24/7 front desk
Park-like green space
Blue Line shuttle stop
Bike parking
Full community kitchenette with ice
machine, stove/oven, microwave


Rate per semester | Fall & Spring
Extended semester |
Open during winter break & spring break

TRADITIONAL ROOMS
$3,010
Double (no singles available)

CENTENNIAL PLACE APARTMENTS
$3,700
Single



| | |
| --- | --- |
| CHECK OUT OUR VIRTUAL TOUR WITH DANIEL! | |
| | |
ADDITIONAL INFORMATION


LOCATION

CONTACT


Shirley C. Raines Centennial Place is conveniently located on the northwest
corner of campus on Central/Patterson/Norriswood close
to the Highland Strip and FedEx Institute.

ADDRESS:
3615 Central Ave.
Memphis, TN 38111

MAP IT


Residence Life Coordinator

housing@memphis.edu

SOCIAL MEDIA




Check out our Shirley C. Raines Centennial Place virtual mini-tour in
story highlights on our Instagram profile.
Open in mobile app @UofMResLife.