2014 First Time Principal Investigator
Scott Fleming, Computer Science
Philip Pavlik, Psychology & IIS
---
Name of project
Family Safety Center Process Evaluation
Sponsoring Agency/Division
Family Safety Center
Timeframe of project
July 2012- May 2013
Collaborators/team members
Therese Petty
Kristen Schebler
Summary of project/research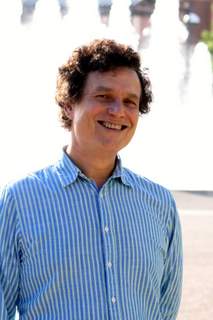 In response to the complex and multifaceted needs of victims of intimate partner violence, advocates and case managers have increasingly recognized the need to co-locate victim services under one roof. The impetus for this "one-stop shopping" approach to domestic violence services stems from the President's Family Justice Center Initiative (PFJCI) in1993, which allocated $20 million in funding to 15 pilot sites. Through this model, representatives from local law enforcement and social service organizations are housed together to address the needs of domestic violence victims in a holistic and expeditious fashion.
The Family Safety Center (FSC) uses this organizational model to provide comprehensive service to domestic violence victims in Memphis, TN and the surrounding Shelby County. Given the complexity of identifying partner organizations, fostering a culture of collaboration and teamwork with organizations that may not have previously worked successfully together, and creating a welcoming and accessible location for this vulnerable population of clients to receive services, the purpose of this evaluation was to document and assess the organization's initial year of existence. Through interviews with case managers and representatives from partner organizations, as well as through data from client intake and exit survey data, the study explored the logistical challenges and successes facing FSC during its initial stages of development. Additionally, the research team assisted the organization's Board of Directors in creating a logic model to guide the Center's future activities.
---
Name of project
SHF: Medium: Collaborative Research: Information Foraging Theory: From Scientific Principles to Engineering Practice
Sponsoring Agency/Division
National Science Foundation (NSF)
Timeframe of project
Sep 2013 - Aug 2016 (3 years)
Collaborators/team members
In collaboration with Oregon State University (Christopher Scaffidi and Margaret Burnett)
Summary of project/research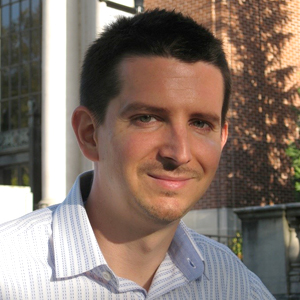 Modern software systems are notoriously large and complex, often made up of hundreds and thousands of interconnected modules, and lines of source code that can number in the millions. Consequently, software developers waste a considerable portion of their time trying to find and get to information in that code. To address this problem, this research project will investigate a scientific theory to describe how developers go about seeking this information. The project will then use the expanded theory to identify ways of helping developers to more efficiently find information, and in the process, increase their productivity. This contribution will in turn be put to practical use by providing to builders of today's software tools new practical ways to apply this scientific theory to their tools, so as to reduce the effort required in today's software development projects. (click image for a larger view)
In particular, this project will (1) expand Information Foraging Theory to describe how learning affects developers' navigation through code and related artifacts, (2) generate theory-grounded design patterns explaining how to design tools that aid developers' information foraging, (3) develop a design method enabling tool builders to apply these patterns, and (4) evaluate the validity and effectiveness of (1)-(3). Broader impacts will include (a) helping with teaching and learning for software tool builders, professional software developers, graduate students, undergraduates and high schoolers, (b) broadening participation of students from underrepresented groups, (c) producing publicly available infrastructure consisting of design patterns and training materials, (d) disseminating results via publications, software, and workshops, and (e) providing a scientific foundation for future efforts aimed at training developers and designing tools for their use.
---
Name of project
CIF21 DIBBs: Building a Scalable Infrastructure for Data-Driven Discovery and Innovation in Education
Sponsoring Agency/Division
NSF subcontract from Carnegie Mellon University
Awarded: $750,000 Memphis portion of total award of $4,830,819
Co-PIs at Memphis
Ben Nye, Zhiqiang Cai, Xiangen Hu, Art Graesser
Timeframe
January 1, 2015 and ends December 31, 2019
Summary of project/research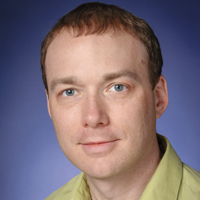 This project is creating a community software infrastructure, called LearnSphere, that supports sharing, analysis, and collaboration across the wide variety of educational data. LearnSphere supports researchers as they improve their understanding of human learning. It also helps course developers and instructors improve teaching and learning through data-driven course redesign. The goal is to transform learning science and engineering through a large, distributed data infrastructure, and develop the capacity for course developers, instructors, and learning engineers to make use of it.
---
Name of project
"Making Global Capital Work: Economic Openness and Corporate Governance in Chinese Capital Markets"
Sponsoring Agency/Division National Science Foundation
Timeframe of project August, 2012 – July, 2014
Collaborators/team members
Dr. Douglas Guthrie (Co-Principal Investigator), Professor of International Business, Management, and Sociology, George Washington University.
Summary of project/research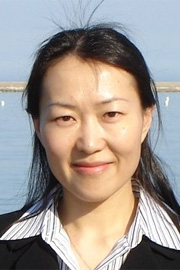 In this project the investigators examine how global investors in China's nascent capital markets shape firm outcomes including firm performance, technology transfer, and domestic research and development (R & D); where they fail and what the problems are; and in which institutional contexts they succeed, and why. Most financial-economic studies of global capital agree on the positive effects of opening a country's stock market to foreign investors. But political economists and sociologists emphasize countries' institutional configurations and local variation that often constrain, weaken, and even disable the benefits of economic globalization. The investigators call for a more balanced perspective on global capital by integrating these two theoretical accounts. In this project the investigators collect and analyze both quantitative and qualitative data to explore their research questions.
In terms of broader impacts, this research contributes to the thriving interdisciplinary literature on the institutions of corporate governance around the world. In recent years, China has deepened its integration into the global market and developed its corporate governance regime. But the Chinese model of corporate setting where state entities are dominating and controlling shareholders is not well understood. This research will provide both theoretical and practical insights into how countries can initiate organizational and institutional changes to take advantage of the potential benefits brought by foreign investments over time. Findings should have practical implications for both corporate managers and public policy.