2014 Alumni Association Distinguished Research, Excellence in Engaged Scholarship and Creative Achievement Awards
Ruthbeth Finerman, Anthropology; Social Sciences, Business & Law
Segun George, Mathematical Sciences; Science, Engineering & Mathematics
Aram Goudsouzian, History; Humanities
Kristen Iversen, English; Creative Achievement
Katherine Lambert-Pennington, Anthropology; Excellence in Engaged Scholarship
---
Ruthbeth Finerman, Professor, Department of Anthropology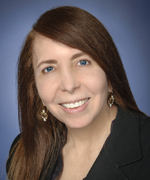 Through twenty eight years as faculty and the last nine years' service as department chair, Dr. Ruthbeth Finerman has conducted national and international research on family and maternal-child health, and health disparities. She has authored, edited, co-edited, or collaborated on 5 books, 28 peer-reviewed articles or book chapters, 41 professional association news columns and commentaries, and 27 reports for the World Health Organization, US Agency for International Development, State of Tennessee, and other health agencies. She has also organized 17 professional conferences and symposia, delivered 78 papers, and collaborated on over $1 million in grants, contracts, and awards for applied research that has shaped local and international health policy. Prior honors include a Fulbright Award, Alumni Association Distinguished Teaching Award, Thomas Briggs Foundation Excellence in Teaching Award, CAS Excellence in Teaching Award, and Dunavant Professorship.
Dr. Finerman is considered the foremost authority on the culture, health, and traditional medical practices of indigenous Saraguro peoples in Andean Ecuador. She also collaborated on a World Health Organization global study of cocaine and coca product use, and she partnered with a multidisciplinary team to evaluate child mortality prevention in Guatemala for USAID. Most recently she worked with St. Jude's International Outreach Office on research ethics in El Salvador and hospital infection control in Guatemala. Local research includes an study of barriers to mammography across three Tennessee counties for the US Department of Health and Human Services, an evaluation of access to health services for Latino immigrants in Memphis for Robert Wood Johnson Foundation, participatory action research with Methodist Healthcare to map community health resources, and collaborations with the U Memphis Center for Research on Women on transportation needs for people with HIV/AIDS, infant mortality prevention, and teen pregnancy and parenting services. Health impacts include her appointment to the Shelby County Health Department Infant Mortality Reduction Initiative Core Leadership Team.
---
E. Olusegun George, Professor, Department of Mathematical Sciences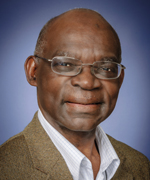 E. Olusegun George is a Professor of Statistics and Bioinformatics in the Department of Mathematical Sciences at the University of Memphis, where he was Interim Chair from August 1994 - August 1996: and Interim Director of the Bioinformatics Program from August 2002-August 2006. He has served on the NIH Center for Scientific Review- Biostatistical Methods and Research Design Study Section [BMRD] (2004-2008), and other NIH study sections. He is a member of Member of Advisory Board: Minority Programs, Harvard School of Public Health, was Chair of Local Arrangement, International Biometrics Society (1997) and former President of the Western Tennessee Chapter of the American Statistical Association. A major focus of his research is in the analysis of clustered exchangeable data and meta-analysis.
He has developed new parametric models which are now used for analyzing clustered data from developmental toxicity studies. In recent years, he has expanded his interests to developing Bayesian procedures for analysis of gene expression and other genomic related data. Many of his roughly 100 research publications have appeared in top statistics journals, including the Journal of the American Statistical Association, Biometrics, Biometrika, Bioinformatics, and in book chapters by CRC Press, Dekker, and Wiley. He has supervised several PhD students, some of who are employed at top universities such as the University of Florida, University of Chicago, University of Maryland, , University of Tennessee Health Services Center, Medical College of Wisconsin and the University of Memphis.
---
Distinguished Research in Humanities
Aram Goudsouzian, Professor, Department of History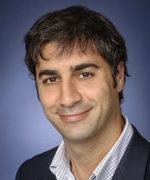 Aram Goudsouzian is in his tenth year at the University of Memphis and is finishing his first year as chair of the Department of History. He teaches courses on the civil rights movement, the modern United States, and the history of American sports, as well as survey courses on African American History and the United States since 1877.
His books include Down to the Crossroads: Civil Rights, Black Power, and the Meredith March Against Fear; King of the Court: Bill Russell and the Basketball Revolution; The Hurricane of 1938; and Sidney Poitier: Man, Actor, Icon. Before starting as chair, he spent two years as the director of the Marcus W. Orr Center for the Humanities.
---
Distinguished Excellence in Engaged Scholarship Achievement in the
Creative Arts
Kristen Iversen, Associate Professor, Department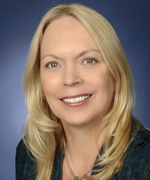 Kristen Iversen has worked at The University of Memphis for ten years, and served for several years as Coordinator of the Creative Writing program. She is the author of "Full Body Burden: Growing Up in the Nuclear Shadow of Rocky Flats", winner of the Colorado Book Award and the Reading the West Book Award, and chosen one of the Best Books of 2012 by Kirkus Reviews, the American Library Association, and Mother Jones Magazine, and 2012 Best Book about Justice by The Atlantic. Full Body Burden was also a finalist for the Barnes & Noble Discover Award and the Andrew Carnegie Medal for Excellence. Iversen is also the author of "Molly Brown: Unraveling the Myth", winner of the Colorado Book Award and the Barbara Sudler Award for Nonfiction, and a textbook, "Shadow Boxing: Art and Craft in Creative Nonfiction."
Her work has appeared in The New York Times, The Nation, Reader's Digest, Fourth Genre, and many other publications. She has appeared on C-Span and NPR's Fresh Air and worked extensively with A&E Biography, The History Channel, and the National Endowment for the Humanities. She holds a PhD from the University of Denver.
Her current works include a book of narrative nonfiction that focuses on the friendship between inventor Nikola Tesla and Mark Twain, as well as a series of essays and a novel. Kristen is also working with the "Hibakusha Stories Organization" affiliated with the United Nations. The organization brings hibakusha-- Japanese survivors of the Hiroshima and Nagasaki bombings--to New York to talk to high school and university students.
---
Excellence in Engaged Scholarship in Engaged Scholarship
Katherine Lambert-Pennington, Associate Professor, Department of Anthropology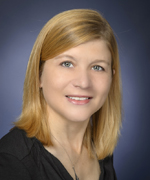 Dr. Katherine Lambert-Pennington is an Associate Professor in the Anthropology Department. She received her Ph.D. in anthropology and a certificate in African and African American Studies from Duke University in 2005. She joined the University of Memphis in 2007 and currently serves as the co-chair of the University's Engaged Scholarship Committee. Her teaching, research, and community engagement focuses on identity, social inequality, power, resident-led community revitalization, and social justice in Australia and the United States.
As an engaged scholar and anthropologist, Dr. Lambert-Pennington has co-lead two interdisciplinary efforts to support South Memphis Renaissance Collaborative and the Vance Avenue Collaborative in collecting and analyzing data on economic, housing, and social conditions within the South Memphis and Vance communities and worked with residents and local leaders to develop comprehensive plans for neighborhood revitalization. She is currently working with a team of anthropology faculty and students to complete a longitudinal evaluation of the South Memphis Farmers Market's effectiveness in addressing barriers to food access, promoting community building, and improving residents' health.
Dr. Lambert-Pennington's publications include 18 peer-reviewed articles, book chapters, and technical reports that take up a range of critical questions about how various models of development shape the approach, form, and impact of revitalization activities, the politics of food justice, and the ways participatory action research can create new avenues for the community activism and empirically-grounded neighborhood change. Nationally and regionally recognized as an engaged scholar, Dr. Lambert-Pennington received The Ernest Lynton Award for Early Career Scholars from New England Resource Center for Higher Education and the Coalition of Urban and Metropolitan Universities in 2011 and the South Memphis Revitalization Action project was recognized with the Tennessee Medical Association's Community Service Award in 2012.