Caribeth Friedman
Admission Counselor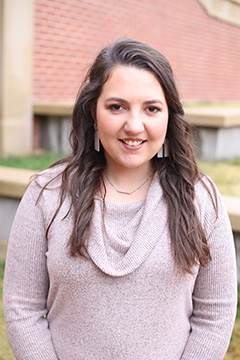 A little about me
As a West Tennessee Native, I graduated from the University of Memphis with a degree in Liberal Studies with concentrations in counseling and education, and I'm currently pursuing my Masters in School Counseling. Memphis is a city with endless possibilities, and I love being able to eat and shop at so many local and family-owned places. The atmosphere in Memphis is truly one you will not find anywhere else. My favorite thing about the UofM is all of the options we have for students. There is truly a fit for anyone here!
---
I assist students from:
States
Transfer students from all 50 states
Tennessee Counties
Transfer students from all counties except Shelby
---
Things I'd recommend to do in Memphis
Redbirds games, Pearls Oyster house, and Jerry's Snowcones
---
Opportunities available at the University of Memphis
There is such a wide range of internships available for students in their field of study. Also, all of the student life opportunities such as clubs, intramurals, and attending Tiger athletic events are great!
---