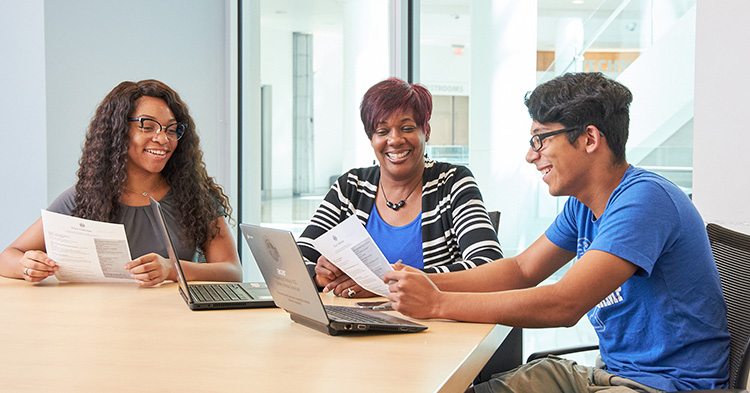 At the College of Health Sciences, we are here for your entire journey. We help prepare you for life after college by offering career development services and by posting relevant job opportunities once you're ready to make your move. Our services are available for our current undergraduates, graduate students and alumni.
Career Development
Our career specialist for health and wellness studies, Fonda Fracchia, is here to help you become "Tiger Talent Ready." Her goal is to empower students to succeed in the next steps of your career. She is a University of Memphis alumna with corporate experience in health promotion and health coaching. She supports students within the College of Health Sciences and the Loewenberg College of Nursing.
Career Development Services for Students
Resume reviews
Mock interviews
Professional etiquette and attire
Job search strategies
LinkedIn profiles
Professional branding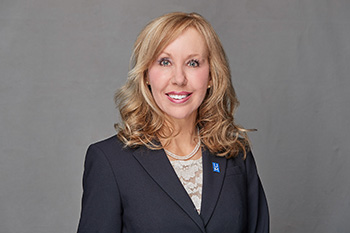 901.678.5160 | ffacchia@memphis.edu
College of Health Sciences students can schedule an appointment for Mondays and Wednesdays via Handshake.
---
Resources
How to answer "Tell Me About Yourself"?
Handshake How-To's
1. Login to your Handshake account
2. Sign the Handshake User Agreement
3. Choose Career Center tab at the top of the page
4. Choose Appointments tab near the middle of the page
5. Choose Schedule Appointment tab
6. Choose the Health and Wellness appointment que and the Type of Appointment you are requesting
(example: John Smith is requesting a 'Class Assignment Mock Interview Appointment' on Monday & Wednesdays.)
1. Login to your Handshake account
2. Agree to the new Handshake User Agreement by checking the box
3. Click on the circle with your your initials at top right of page
4. Click on Documents (second tab down on right side of page)
5. Click on Upload Documents and upload your resume
6. PLEASE DO NOT MAKE YOUR RESUME VISIBLE TO EMPLOYERS UNLESS IT HAS BEEN APPROVED BY A CAREER SPECIALIST.
---
Now Hiring
Fitness Trainers
SHED Group Fitness
SHED Memphis is looking for trainers who are motivating, extremely high energy and passionate about health and fitness. Candidates need to be familiar with general fitness and need to hold a group training certificate or personal training certificate. SHED trainers will be responsible for delivering pre-designed group classes for up to 24 clients per session. Group class instruction requires a strong ability to coach, manage time, correct form and motivate multiple clients in a group setting.
Necessary knowledge, skills and abilities:
Ability to be professional, energetic and motivate class participants
Working knowledge of human anatomy, kinesiology and training principles
Knowledge of group fitness teaching strategies and the incorporation of music, clock management, form corrections, exercise modifications
Desire to become a part of our supportive, close-knit and fun team
Willingness to engage on all social media platforms regularly
Open Availability (early mornings, nights, and weekends)
Desire to grow relationships with clients
Offer personal training services (preferred)
For more info: kendyll@shedgroupfitness.com
---
Assistant Concierge
ZüpMed
ZüpMed is an upscale urgent and primary care medical clinic located in the Laurelwood Shopping Center in Memphis.
The Assistant Concierge is responsible for answering incoming calls, fielding patient questions and scheduling appointments. The Assistant Concierge will also help the Concierge greet and check in all patients for appointments, making sure all paperwork is complete, scanning insurance cards, and entering demographic information into the electronic medical record, as well as checking out patients, taking their payment, printing necessary receipts and forms and ensuring that each had a consistently excellent experience at ZüpMed.
901.701.7010
More info >