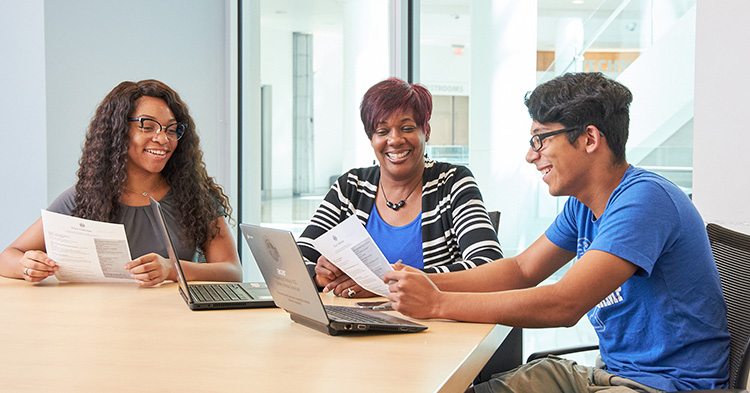 At the College of Health Sciences, we are here for your entire journey. We help prepare you for life after college by offering career development services and by posting relevant job opportunities once you're ready to make your move. Our services are available for our current undergraduates, graduate students and alumni.
Zoom Drop-In
Career Specialists are available via Zoom to help you with resumes and more. Breakout Rooms will be used for 1-on-1 conversations with a specialist.
Wed., August 18, NOON-2 p.m.
Zoom Meeting ID: 578 187 9835 Passcode: TIGERS
Career Development
Our career specialist for health and wellness studies, Fonda Fracchia, is here to help you become "Tiger Talent Ready." Her goal is to empower students to succeed in the next steps of your career. She is a University of Memphis alumna with corporate experience in health promotion and health coaching. She supports students within the College of Health Sciences and the Loewenberg College of Nursing.
Career Development Services for Students
Resume reviews
Mock interviews
Professional etiquette and attire
Job search strategies
LinkedIn profiles
Professional branding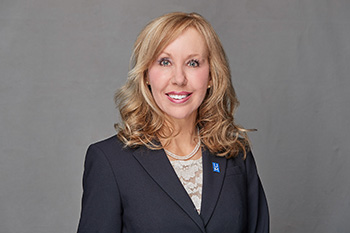 901.678.5160 | ffacchia@memphis.edu
College of Health Sciences students can schedule an appointment for Mondays and Wednesdays via Handshake.
Resources
How to answer "Tell Me About Yourself"?
Handshake How-To's
Find more career resources on the main UofM Career Services page.
---
Now Hiring
Do you have a PAID job opportunity that is relevant for our current students or alumni? We'd love to post it on our page!
Current students - The UofM Campus Recreation Center is looking for front desk staff, fiitness attendants, lifeguards and certified fitness instructors. Applicants must be enrolled in at least six hours for summer or fall. Come work at the new R. Brad Martin Student Wellness Center!
Posted: June 17
---
Memphis PT Kinetix is currently seeking a front desk receptionist at their Cross Creek location in Olive Branch, Miss. The employee would be responsible for checking insurance, scheduling patients, collecting copays, helping with patient relations, as well as assisting patients with exercises and helping with patient care. This is a great job opportunity for someone interested in attending Physical Therapy (PT) school to help them become acquainted with a PT clinical setting.
Posted: July 14
More info:
Nicole Mukoda, PT, DPT, ATC
302.757.4031 | nicole.mukoda@usphclinic.com
---
Southern Hand Center is looking for part-time and full-time occupational therapy technicians. Qualifications include ability to multitask, self-motivated and detail oriented, and ability to promote services with a friendly and positive attitude. Job duties include cleaning and maintenance of clinic (devices, equipment, tools, tables, etc.), preparing and setting up a work area or equipment, issuing any supplies to patient as decided by the treating therapist, taking care of patient's personal needs during treatments, replenishing the towels, refilling and restocking supplies and assisting treating therapist.
Posted: July 13
More info:
Tori Hudgings
901.761.4263 | thudgings@southernhand.com
---
OrthoSouth Briarcrest is currently seeking part-time physical therapy (PT) and occupational therapy (OT) technicians. Technicians are responsible for assisting physical therapists and occupational therapists with clinical and non-clinical tasks to make the patient's experience and therapists schedule flow smoothly. PT/OT techs may bring guide patients through the clinic, help patients move, keep treatment areas organized and clean, assist patients with light exercises, keep charts filed and organized, and record progress for therapists.
Posted: July 7
More info:
Emily Colon
901.261.2506 | ecolon@orthosouth.org
---
Memphis Youth Villages is looking for Behavioral Youth Counselors, also known as Teacher Counselors. This position teaches the children necessary life skills and provide for their physical daily care. You will also conduct daily documentation such as contact notes, milieu notes and precautionary notes and help improve children's behavior through coping skills and other therapeutic interventions.
The TC (Teacher Counselor) schedule runs either Sun-Wed or Wed-Sat
Three weekdays: (M-W or W-F) 2:00pm-10:30pm
One weekend day: 6:30am-10:30pm
Will be required to complete Crisis Prevention Institute (CPI) and CPR training.
Applicants are required to pass an agility and strength evaluation and must have valid driver license.
Average annual salary ranges from $46-54,000/yr. Pay is based on schedule and hours worked.
Qualifications: Bachelor's degree is required, experience working with at-risk youth a major plus, ability to maintain a flexible schedule.
Posted: June 21
More info:
Casey Falk
901.251.4930 | caseyfalk@youthvillages.org
---
Prospero Health has opportunities available for new graduates and students who may be graduating soon. These roles would be a great fit for students who have majored in healthcare administration, pre-med, social work, psychology, and have sales and call center experience.
More info:
Ashley Talford
ashley.talford@prospero-health.com
---
Peer Power Foundation is a non-profit organization that recruits and trains high-performing college students to tutor and mentor in high school classrooms fostering active learning, the value of education and a personal accountability for their futures. In December of 2018, the University of Memphis and Peer Power opened the Peer Power Institute, located in E.C. Ball Hall, Room 212. The establishment of the Institute enables Peer Power to better connect our Success Coaches to the full range of opportunities the University of Memphis has to offer.
Perks of working for Peer Power:
Consistent scheduling planned around course schedule
Great pay starting at $12/hr (depending on experience)
Competitive incentives
College credit opportunities
Paid training
Year-round employment
For more info:
Chris Xa, Director of Research | chris.xa@peerpowerfoundation.org
Dr. Marygrace Hemme, Director of Academics and Training | marygrace.hemme@peerpowerfoundation.org
Gabi Ford, Director of Human Resources | gabi.ford@peerpowerfoundation.org
---
Girls on the Run (GOTR) is a nonprofit that teaches 3rd-8th grade girls valuable life skills and helps build up their confidence, all while incorporating physical activity as a way to show the important mind/body connection. They are currently looking for volunteer coaches for the Spring season lasting about eight weeks. You do not have to be a runner yourself, the only requirement is that you be enthusiastic and committed to the healthy development of young girls. Groups meet twice a week for 60–90 minutes. Coaches receive training and are provided detailed lesson plans, materials and the guidance needed to implement GOTR.
For more info:
Joanna Lipman
901.848.0054 | joanna.lipman@gotrmemphis.org
gotrmemphis.org/coach