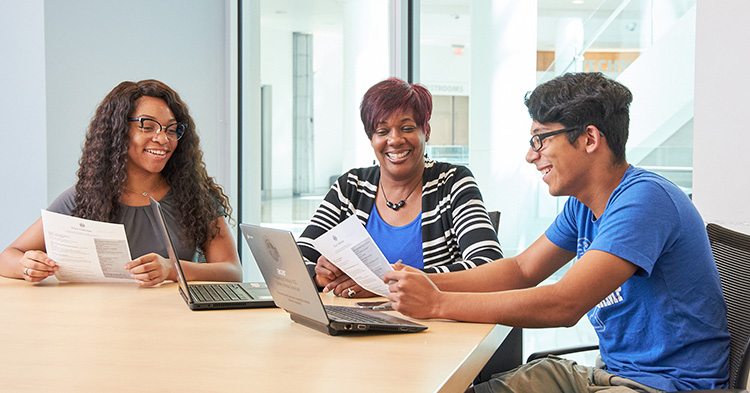 At the College of Health Sciences, we are here for your entire journey. We help prepare you for life after college by offering career development services and by posting relevant job opportunities once you're ready to make your move. Our services are available for our current undergraduates, graduate students and alumni.
Career Development
Our career specialist for health and wellness studies, Fonda Fracchia, is here to help you become "Tiger Talent Ready." Her goal is to empower students to succeed in the next steps of your career. She is a University of Memphis alumna with corporate experience in health promotion and health coaching. She supports students within the College of Health Sciences and the Loewenberg College of Nursing.
Career Development Services for Students
Major and career exploration/planning
Document reviews (resume, cover letter, CV, etc.)
Mock interviews
Professional etiquette and attire
Job/internship search strategies
LinkedIn profiles
Professional branding
Graduate/professional school planning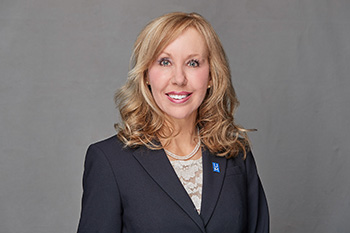 901.678.5160 | ffacchia@memphis.edu
College of Health Sciences students can schedule an appointment for Mondays and Wednesdays via Handshake.
---
Resources
How to answer "Tell Me About Yourself"?
Handshake How-To's
1. Login to your Handshake account
2. Sign the Handshake User Agreement
3. Choose Career Center tab at the top of the page
4. Choose Appointments tab near the middle of the page
5. Choose Schedule Appointment tab
6. Choose the Health and Wellness appointment que and the Type of Appointment you are requesting
(example: John Smith is requesting a 'Class Assignment Mock Interview Appointment' on Monday & Wednesdays.)
1. Login to your Handshake account
2. Agree to the new Handshake User Agreement by checking the box
3. Click on the circle with your your initials at top right of page
4. Click on Documents (second tab down on right side of page)
5. Click on Upload Documents and upload your resume
6. PLEASE DO NOT MAKE YOUR RESUME VISIBLE TO EMPLOYERS UNLESS IT HAS BEEN APPROVED BY A CAREER SPECIALIST.
1. Login to your Handshake account
2. Agreed to the new Handshake User Agreement by checking the box
3. Click on the Career Center tab at the top right of page
4. Click on Appointments near middle left of page
5. You will see ALL your Student Appointment Records
Find more career resources on the main UofM Career Services page.
---
Do you have a PAID job opportunity that is relevant for our current students or alumni? We'd love to post it on our page!
Current students - The UofM Campus Recreation Center is looking for front desk staff, fitness attendants, lifeguards and certified fitness instructors. Applicants must be enrolled in at least six hours for fall. Come work at the new R. Brad Martin Student Wellness Center!
---
JOIN AN AMAZING TEAM. HAVE FUN. MAKE AN IMPACT. HELP US CHANGE THE WORLD. Booster is an elementary school fundraiser on a mission to change the world. Proudly serving over 3,600 schools and 2.3 million students across the nation, we're reinventing the way schools do fundraising. If you love the idea of impacting students, working with an amazing team, thriving in a high-energy environment, and having fun, the position of Program Specialist is for you. This is an ideal job for someone who wants to do fun, impactful work alongside a community of world-changing leaders. In this role, you'll learn a variety of valuable skills, receive coaching to help you succeed, and have the opportunity to grow personally and professionally.
More info:
Kyle Sellers
205.310.0499 | kyles@boosterthon.com
---
Tutoring at ESP is a win-win experience for both tutors and students. Join the team to earn the benefits of learning with other students. ESP tutors are assigned to ESP Learning Centers based on subject expertise and scheduling needs of each location.
ESP is currently seeking graduate assistants and student employees majoring in Health Studies to tutor Anatomy & Physiology, Biology 2010 and Biology 2020. The position includes attending lectures and facilitating study groups. Student employment pay rate starts at $15/hr. Position starts Jan. 18, 2022 and lasts until the end of the spring semester.
More info:
Barbara Bekis
bbekis@memphis.edu
Mitchell Hall 217
---
Tennessee Secondary School Athletic Association (TSSAA)
TSSAA is currently seeking college students to officiate Flag Football games on Saturdays. Typically, the job includes officiating 3-5 games with each game paying $50. Training would be minimal and would provide great experience for potentially officiating high school football. Interested students can also join the TSSAA and become a High School official. As beginning officials, you can potentially work JV/Freshman games and make as much as $150 in one night.
More info:
Todd Layne
901.481.8081 | telayne@memphis.edu
---
UMRF Ventures is seeking current University of Memphis students for the position of Healthcare Advocate. The Healthcare Advocate is a customer service agent specialized in handling healthcare requests for one of UMRF's healthcare clients. The Advocate provides excellent customer service with compassion, professionalism and empathy while seeking to understand the healthcare concerns of the customer. Advocates process all incoming communication (call, email, chat) and outgoing calls professionally and efficiently, following UMRF Ventures and its client's processes and procedures.
College of Health Sciences or School of Public Health students preferred. If student secures approval, this opportunity could become a paid internship. Average pay is $15/hr.
More info:
info@umrfventures.com
---
The Urology Group, P.C. is looking to fill a part-time medical assistant position. This is ideal for health profession students to assist in clinical setting for large urology group as an intern while completing your degree. Will provide on the job training in the field of urology including vitals, catheters and other procedures performed in an office setting.
Posted: Nov. 1
For more info:
Philip O'Malley
901.767.8158 | pomalley@memphisurology.com
memphisurology.com
---
Wellhouse Fitness is seeking to fill the position of part-time Assistant Coach, ideal for current students or alumni. This position is responsible for knowing and implementing the standard protocol as set forth by the Head Training Coach, must be able to follow the sales process and convert prospects during the assessment process, during class orientation, after class, and after program offerings in accordance with the systems set up by the management team, be able to implement internal marketing systems as given by management, and attend continuing education events and in-services.
For more info:
Dion Welling
901.730.0430 | dion@wellhousefitness.com
---
Peer Power Foundation is a non-profit organization that recruits and trains high-performing college students to tutor and mentor in high school classrooms fostering active learning, the value of education and a personal accountability for their futures. In December of 2018, the University of Memphis and Peer Power opened the Peer Power Institute, located in E.C. Ball Hall, Room 212. The establishment of the Institute enables Peer Power to better connect our Success Coaches to the full range of opportunities the University of Memphis has to offer.
Perks of working for Peer Power:
Works around your schedule with an opportunity to earn up to 24 hours per week
Great pay starting at $13.25/hr for undergraduates; $14/hr for graduate students
Competitive incentives
College credit opportunities
Paid training
Year-round employment
For more info:
hire@peerpowerfoundation.org
---
Girls on the Run (GOTR) is a nonprofit that teaches 3rd-8th grade girls valuable life skills and helps build up their confidence, all while incorporating physical activity as a way to show the important mind/body connection. They are currently looking for volunteer coaches for the Spring season lasting about eight weeks. You do not have to be a runner yourself, the only requirement is that you be enthusiastic and committed to the healthy development of young girls. Groups meet twice a week for 60–90 minutes. Coaches receive training and are provided detailed lesson plans, materials and the guidance needed to implement GOTR.
For more info:
Joanna Lipman
901.848.0054 | joanna.lipman@gotrmemphis.org
gotrmemphis.org/coach