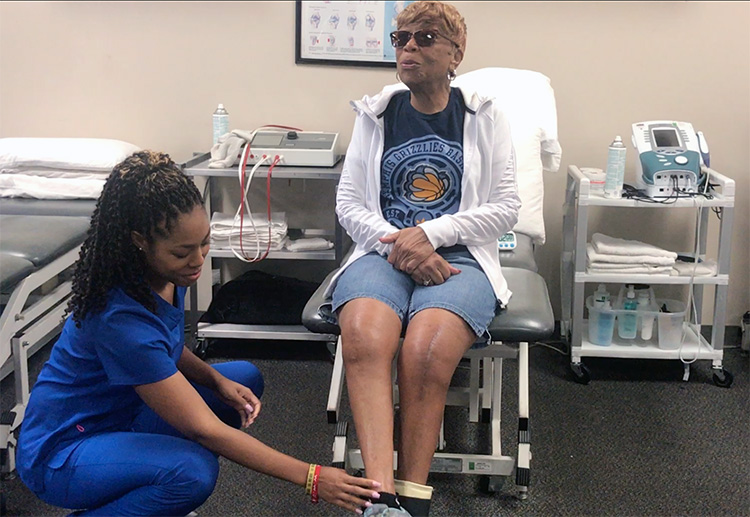 U.S. News & World Report ranks the UofM in the Top 10 universities with successful internship programs. Within the College of Health Sciences, undergraduate internships are required and designed as culminating experiences that provide extensive, as well as intensive, hands-on work opportunities. The intern, while still a student, is expected to assume a responsible and comprehensive role that is commensurate with that of a full-time professional. Interns, in collaboration with their supervisors, are expected to establish objectives to be achieved during the internship experience. Credit hours assigned to internships range from 3 to 12 hours, depending on the requirements of your concentration.
Students enrolling in internship programs must complete prerequisites and program requirements in placements arranged by our Internship Coordinator, Stephanie Chester. Dietetics students should contact Mary Catherine Schallert.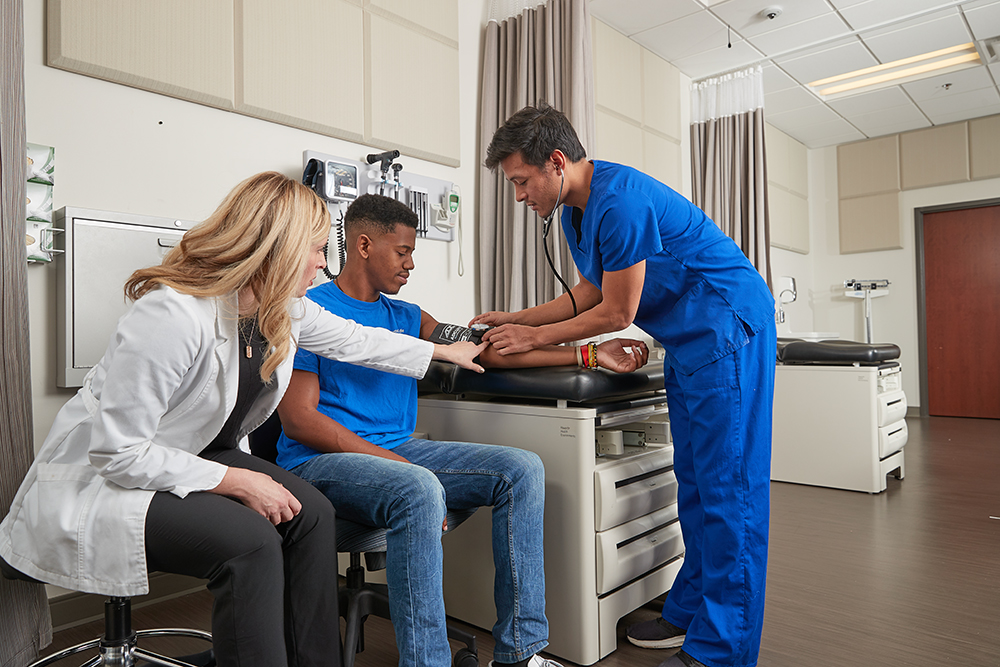 Internship Application Procedure
Complete the Internship Application.
Your submission will be sent to the Internship Coordinator for approval.
Once approved, you will receive another email with a link to complete Part 2 of your application — Agency Acceptance Form — to submit your prospective internship site for approval. Find one from our list of Potential Internship Sites or submit one of your own. (Please have your site contact name, contact email, site address and phone number.)
Part 2/Agency Acceptance Form is then sent to Site Supervisor and Internship Coordinator for approval. You will be notified via email of your approval or denial.
When reaching out to a potential internship site, use this SAMPLE EMAIL SCRIPT.
University Supervisors
Exercise, Sport & Movement Sciences - Lawrence Weiss or Luke Baumgartner
Health Sciences - Anna Moore or Cheri Kilmurray
Healthcare Leadership - Gregory Hughes
Physical Education Teacher Education - Todd Layne
Dietetics - Mary Catherine Schallert
Frequently Asked Questions
When am I eligible for an internship?
Once you've successfully completed ALL your concentration courses with a C- or higher and in you're in your final graduating semester. (Exception: Healthcare Leadership, PETE, Dietetics students may take core classes with internship.)
Is an internship offered in the summer?
Yes. You must complete all 240 hours from Summer I through Summer II to graduate in August. Internships do NOT start in the Maymester.
How many hours per week are needed to complete the 240 hours?
For Fall and Spring internships there are 15 weeks, so a minimum of 16 hours per week is required.
For Summer internships there are 10 weeks, so a minimum of 24 hours per week is required.
Can I count the hours that I completed prior to the semester of my internship?
No. You can only count hours completed during the semester in which you are registered for the internship.
Can I start my internship early?
No. You can only count hours completed during the semester in which you are registered for the internship.
How do I locate a site for my internship?
There are several to choose from on our list of Potential Internships Sites. Our Internship Coordinator and your University Supervisor are always available to assist.
Do I have to choose a site from your list of Potential Internship Sites?
No. But, the site does need to be approved by the Internship Coordinator.
Can I do my internship at the place where I currently work?
Not for Health Sciences. Maybe for all other concentrations. Check with your Internship Coordinator, we will have to approve it and you will have to keep your internship and work duties separate. We strongly encourage you to choose a different internship site as this helps you explore other options and allows you the opportunity to learn new skills.
Does my internship have to be in Memphis?
No, the internship can be outside of Memphis, but arrangements must be discussed with the Internship Coordinator and/or your University Supervisor right away to complete necessary requirements.
Are there alternative or optional internship opportunities?
Yes! ESMS students can participate in the ESMS Cooperative Education Program. The program is designed for those who are willing to register for school year round and know early-on that they intend to eventually pursue a graduate degree in either athletic training, occupational therapy, physical therapy or strength & conditioning. Extensive hands-on experience will be gained during the full-time cooperative education experiences performed during the junior and senior years that will exceed that obtained during the typical internship.
What courses can I take with my internship?
Any elective course is okay to take with your internship. An elective is any course that is not required for your major core or concentration (see your concentration's degree sheet). An upper division elective is any 3000 or 4000 level course.
Why can't I register for my internship?
This commonly occurs because internships require a permit and the permit will NOT be issued until you have submitted your completed application with a confirmed or PENDING site. Deadlines may fall after registration, so to ensure a permit prior to the registration period, you must submit your application early prior to the week of registration.
When do I start my internship and what do I turn in with my internship application?
We host an internship information meeting every fall and spring semester to discuss the process and requirements. You need to submit a resume with your application. For resume help, you can contact Career Services or our career specialist, Fonda Fracchia.
Where can I find the internship application?
The internship application is at the top of this page, or click HERE.
Where do I turn in my internship application?
Submit your application electronically through the link above.
How do I contact my internship site?
This will be addressed in the mandatory internship meeting offered each semester. Formally written emails with a cover letter are required.
Be professional!
Include an appropriate subject line.
Use a formal greeting.
Be concise and spell check your email.
Sign with a professional closing that includes your full name with contact information.
DO NOT send from a casual personal email address (t.sassy1@hotmail.com). Use your memphis.edu email or an outside email client that only uses your first and last name in the email address.
Where do I find the deadline to apply to graduate?
You can find all your graduation dates and deadlines on the HERE.
---
Zoom Internship Meeting
Feb. 10, 2023