---
The Department of Housing and Residence Life is very excited to have the opportunity to help support your educational goals and housing needs as you transition to The University of Memphis. With the help of our International Student Services Coordinator and the International Services Graduate Assistant, we hope to provide you housing options that meet your essential living needs and develop experiences that help you build community and connections within campus and the Memphis community as you pursue your graduate degree and other opportunities while attending the University.
The University is comprised of many students from diverse backgrounds and have diverse needs. Take advantage of this opportunity while living on campus to engage and learn and share in cultural experiences that allow for growth and development and shape your time at the University of Memphis.
---
GRADUATE HOUSING OPTIONS

The University of Memphis has partnered with Yugo Memphis Southern to provide individuals with a bedspace in an apartment setup as a 4-bedroom, 4-bathroom space that shares a living room with a flat-screen HDTV, kitchen, and in-unit laundry. Internet and utilities are included. Yugo also provides public and private study lounges, fitness center, theater, lounge, and community pool.

---

AUGUST 2022 - JULY 2023
RATE (per person)
AUGUST 2023 - JULY 2024
RATE (per person)

$650 per month
$3250 per semester (Fall and Spring)
$6500 academic year (includes Fall and Spring)
$1300 summer term (June and July)

$670 per month
$3350 per semester (Fall and Spring)
$6700 academic year (includes Fall and Spring)
$1340 summer term (June and July)

---

MORE INFORMATION ON YUGO

Contract for Yugo Memphis southern included in your application is a twelve-month contract typically with a start date aligning with international orientation and ending July 31st.

Students graduating in December or only staying for the fall semester can be released from contract without penalty. Yugo Rules and Policies can be found here.

---

CONTACT YUGO

Maintenance Request
Key Issues
Facility Problems

---

CONTACT HOUSING AND RESIDENCE LIFE

Information About Move-In
Room Assignments
Room Change Request
Questions about Billing

---

Email: InternationalHousing@Memphis.edu
Phone: 901.978.2295


Office Hours:


Monday - Friday
8:00 AM - 4:30 PM CST

---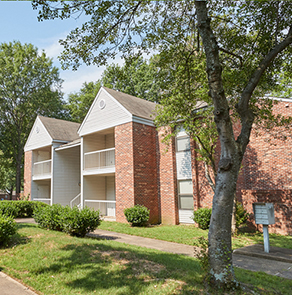 This is a housing option for Graduate students who may be looking to bring their family with them as they plan to pursue their degree at the University.
**Please note that spaces at GSFH are limited and tend to go quickly.
---
FOR MORE INFORMATION ABOUT GSFH
---
Email: InternationalHousing@Memphis.edu
Phone: 901.978.2295
Office Hours:
Monday - Friday
8:00 AM - 4:30 PM CST
---
APPLICATION INFORMATION

CONTACT HOUSING AND RESIDENCE LIFE

2023/2024 APPLICATION OPEN NOW!

If you are a new applicant to Yugo for Fall 2023, your contract date and move in starts August 18, 2023.

Returning applicants currently occupying a space in Yugo through the summer will be able to continue living at Yugo in either their current space or in a new assignment starting August 1.

Summer Applicants (June and July): Student interested in moving in for the summer must complete the Yugo AY 2022-2023 and Yugo AY 2023-2024 applications. Email us to confirm both applications have been received to be assigned.


Email: InternationalHousing@Memphis.edu
Phone: 901.978.2295
Office Hours:
Monday - Friday
8:00 AM - 4:30 PM CST