Bernie J. Daigle, Jr.
Associate Professor
Office
UofM Central Campus, J. M. Smith Hall 402C
Office Hours
By appointment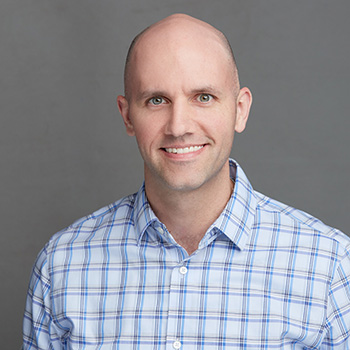 About Dr. Daigle
Dr. Daigle joined the Department in 2015. He received his B.S. in Biology from Cornell University with a concentration in Genetics and Development. His Ph.D. research at Stanford University focused on developing and applying bioinformatics tools that integrate biological knowledge with transcriptomics data. In his postdoctoral work, conducted at the University of California, Santa Barbara, Dr. Daigle continued his bioinformatics research while also beginning projects focused on modeling and analysis of stochastic biochemical systems. At the University of Memphis, Dr. Daigle conducts research in both areas. Current projects in his lab involve the integration of genome-scale datasets to identify biomarkers for post-traumatic stress disorder (PTSD) and the application of computational methods for inferring gene regulatory networks from single-cell gene expression data. In addition to his primary appointment in the Department of Biological Sciences, Dr. Daigle has a secondary appointment in the Department of Computer Science.
Education
B.S. Biology, Cornell University; Ph.D. Genetics, Stanford University; Postdoctoral researcher Computer Science, University of California, Santa Barbara
Research Interests
Genomic data integration
Post-traumatic stress disorder
Single-cell gene expression
Bioinformatics
Computational systems biology