David Freeman
Associate Professor
Office Hours
By Appointment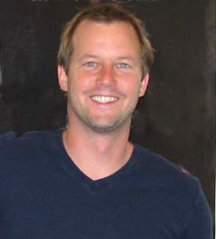 About Dr. Freeman
Dr. Freeman joined the Department in 2002. He teaches Principles of Anatomy & Physiology (Biol 2020); Vertebrate Physiology (BIOL 3730); Neurobiology (Biol 4635/6635); Biological Clocks (Biol 7338/8338), and Topics in Physiology/Animal Behavior (Biol 7018/8018; 7019/8019). He also delivers lectures in team-taught General Biology II (BIOL 1120). He presently pursues two lines of research, one project spans organismal biology and physiology, with an emphasis on biological rhythms, behavioral neuroendocrinology, and seasonality. This project investigates the neural mechanisms that regulate seasonal physiological and behavioral cycles in mammals, with concentration on the pineal hormone melatonin and its actions in the brain. His second project is focused on the neural and endocrine mechanisms involved in eusociality in mammals. This project is centered on one of only two eusocial mammals on Earth, the Damaraland mole-rat (DMR). His lab is actively working to characterize the neural, endocrine, and behavioral mechanisms of this rare mating system.
Research Interests
The role of photoperiod and melatonin in seasonal cycles of behavior and physiology

Characterizing neural targets mediating melatonin's actions
Identifying neuroendocrine requirements in the expression of mating behavior in eusocial Damaraland mole-rats

Characterizing how the reproductive hierarchy is established and maintained within colonies of eusocial mole-rats
Education
B.A. Conservation Biology, Kent State University; Ph.D. Physiology & Neurobiology, University of Connecticut; Post-Doctoral Fellow Psychology, University of California, Berkeley
Recent Publications
• Carter SN, Goldman BD, Goldman S, and Freeman DA (2014) Social cues elicit sexual behavior in subordinate Damaraland mole-rats independent of gonadal status. Hormones & Behavior, 65:14-21.
• Henson J, Carter SN, and Freeman DA (2013) Exogenous T3 elicits long-day like alterations in testis size and the RFamides, kisspeptin and gonadotropin-inhibitory hormone, in short-day Siberian hamsters (Phodopus sungorus). Journal of Biological Rhythms 28:193-200.
• Evans JA, Carter, S, Freeman DA, and Gorman MR (2012) Dim nighttime illumination alters photoperiodic responses of hamsters through the intergeniculate leaflet and other photic pathways. Neuroscience 202:300–308
• Matthew J. Paul, Leah M. Pyter, David A. Freeman, Jerome Galang and Brian J. Prendergast (2009) Photic and non-photic seasonal cues differentially engage hypothalamic kisspeptin and RFamide-related peptide mRNA expression in Siberian hamsters J. Neuroendocrinology, 21:1007–1014.
• Ospeck M, Coffey B, and Freeman D (2009) Light-dark cycle memory in the mammalian suprachiasmatic nucleus. Biophysical Journal, 97 1513–1524.
• Teubner BJ, Smith CS, and Freeman DA (2008) Multiple Melatonin Target Tissues Mediate Termination of Photorefractoriness by Long Day Lengths in Siberian Hamsters. J Biol Rhythms, 23:502-510.
• Freeman DA (2008) Multiple neuroendocrine pathways mediate seasonal immunity. Am J Physiol Regul Integr Comp Physiol 294:R382-R383.
• Kramer KM, Simmons JL, Freeman DA (2008) Photoperiod alters central distribution of estrogen receptor  in regions that regulate aggression. Hormones & Behavior 53:358-365.
• Freeman DA, Kampf-Lassin A, Galang J, Wen JC, and Prendergast BJ (2007) Melatonin acts at the suprachiasmatic nucleus to attenuate behavioral symptoms of infection. Behav Neurosci 121:689-697.
• Freeman DA, Teubner BJ, Smith CD, Prendergast BJ (2007) Exogenous T3 mimics long day lengths in Siberian hamsters. Am J Physiol Regul Integr Comp Physiol 292:R2368-R2372.