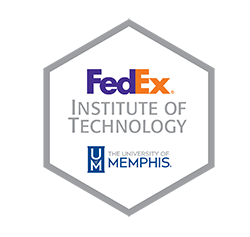 Biologistics Research Cluster
Overview
Biologistics can be defined as the management of the safe flow of high value, temperature sensitive and time-critical biological materials and biospecimen as they are delivered for patient care, analyzed for diagnostic purposes, processed to higher value products or stored to meet physical and data archival needs. As a key research partner of an emerging regional biologistics economic development plan, the FedEx Institute is establishing the FIT Biologistics Research Innovation Cluster. The faculty – affiliates of the Biologistics Cluster from Engineering, Marketing & Supply Chain, Biomedical Sciences and the Intermodal Freight Transportation Institute (IFTI), with support from the FIT, will collaborate to develop joint research projects to deliver novel solutions for:joint research projects to deliver novel solutions for:
Distribution and testing of biomedical products
Supply-chain analysis / optimization
Services Innovation
Physical and chemical sensing technology for smart storage and transportation
Areas of Research
Transportation and storage optimization and advances in biostorage
Packaging and Tracking/Tracing
Cyber and physical network security
Organizational practices
Outreach Efforts
Conferences – The FedEx Institute of Technology working in collaboration with Biologistics Cluster researchers, will organize and host national conferences that bring biologistics researchers within these focus areas to the FIT to promote awareness of the Cluster and increase collaborative opportunities.
Technology Transfer - Utilizing the FedEx Institute's Technology Transfer capabilities, ensure that the best innovations and cutting-edge technologies have the potential to become breakthrough commercial products to benefit our corporate partners, the state of Tennessee and our nation.
BIOLOGISTICS & DRONES JOINT CLUSTER TALK
On February 4th from 4:00-6:00 PM, the Biologistics & Drones Research Cluster are hosting a joint session, where fellows from each respective cluster will provide an update on their current research project. Join us in Room 203.205 (also known as the Fishbowl) for this engaging and enlightening session.
DRONES CLUSTER PRESENTATION
Mapping, Networking, and Edge Computing Support for Autonomous Decision Making
Lan Wang, Department of Computer Science
Eddie Jacobs, Department of Electrical and Computer Engineering
This talk will cover two ongoing research projects that aim to develop important building blocks for smart and decentralized systems to support autonomous decision making. The first project studies the real-time interactions and navigation of autonomous vehicles in the context of unmanned package delivery. We focus on (a) efficient information sharing among autonomous vehicles and their environment (e.g., sensors and networking/computing infrastructure), and (b) local and in-network computation to support real-time decision making. The second project uses LiDARs, 360-degree cameras, and other devices to build detailed 3D maps of buildings in the City of Memphis. These maps will be annotated with objects relevant to public safety to support navigation in emergency operations. Algorithms to build and annotate such maps are crucial for the success of an autonomous system.
BIOLOGISTICS CLUSTER PRESENTATION
Mohamed Laradji and Thang Ba Hoang
Department of Physics and Materials Science
This project aims to develop a new class of humidity and temperature sensors which can be used for remote real-time monitoring of biological materials. The sensors, which operate based on the interactions of light with matter at the nanoscale, will be demonstrated using novel nano-materials, computational and nano-engineering techniques. The highly sensitive and low power consumption characteristics make these sensors attractive to future industrial needs.