International Research Travel Grants
With the generous partnership of the Study Abroad Program, the Helen Hardin Honors Program, and Marcus Orr Center for the Humanities, we are able to fund two new research travel awards. For faculty-undergraduate research partnerships in international settings, click here. For graduate students pursuing international humanities research, it can be located here.
Your contributions help fund international research awards for our students and faculty affiliates. Click here to support International Studies.
Faculty seeking undergraduate research support should contact Catherine Phipps with a brief description of their research project – cphipps1@memphis.edu
2016 Graduate student award for international humanities research recipients
Not pictured: Joyce Harris, MA Candidate, Anthropology – "Historic Urban Regeneration-Sicily, Italy"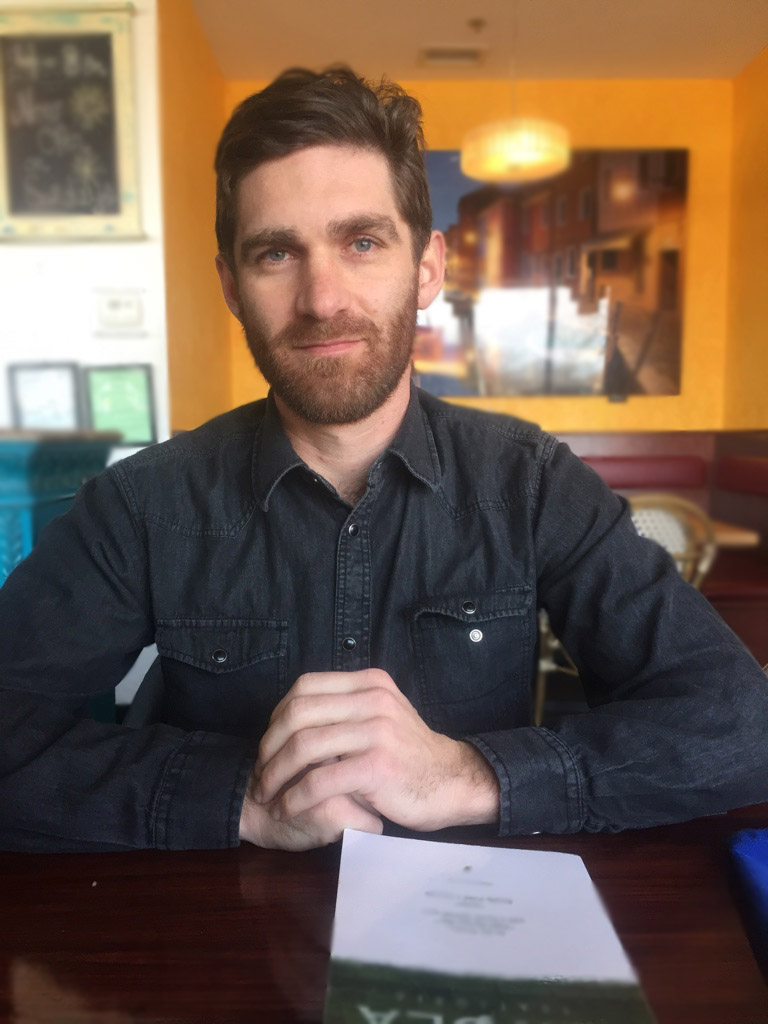 Andy Ross
MFA Candidate, Creative Writing
"Kings of Canebrake"
I am currently working on a novel-length thesis manuscript entitled, Kings of the Canebrake, in order to complete my MFA in Creative Writing from the Department of English. The narrative of my thesis project centers on a modern-day manuscript curator researching the life of an infamous nineteenth-century hunter from the Mississippi Delta. This summer, as part of my research into the museum and cultural heritage industries, I will attend the International Council of Museums Conference in Milan, Italy. The conference, which is held once every three years, is attended by curators, historians, archivists and other related professionals from more than 100 countries. Among the keynote speakers is Orhan Pamuk, the Turkish novelist and author of the 2010 book, The Museum of Innocence.
Benjamin Curtis
Ph.D. Candidate, Communication
"Sovereignty and Violence: Towards a Reading of Walten"
In this paper, I will explore the relationship between violence and sovereignty in Jacques Derrida's thought, as well as any political consequences of this reading. Part one will concentrate mostly on his later seminars, in particular The Beast and the Sovereign, volume 2, will attempt to show the nuanced relationship between violence and sovereignty through an in depth treatment of the German word Walten. Derrida reads Heidegger with and against himself to show the connection between walten and the difference of ontological difference. Returning to Derrida's critique of Levinas in "Violence and Metaphysics," the second part of this paper will give a brief overview of Derrida's critique of originary violence, and then show how this critique can help illuminate this discussion of sovereignty through the concept of an economy of violence. The third part will attempt to narrow the scope of this originary violence and 'hyper'-sovereignty towards the theologico-political, properly construed. It will attempt to draw some political conclusions and consequences from this reading of sovereignty and/as originary violence, keeping in mind Derrida's own political (non-)commitments, as well as the conceptual limits deconstructive thinking places on its own thought.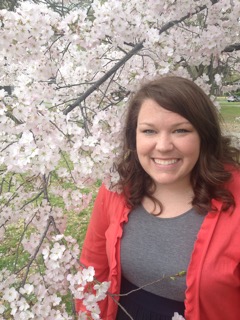 Crystal Daugherty
Ph.D. Candidate, Communication
"Health Legacies, Spirituality, and Coping: A Study of Health Narratives in Liberia"
My research study will take place in and around the town of Flehla, Liberia. Flehla is a village of approximately 2,000 people located four hours northwest of Monrovia. I am traveling to Liberia May 14th-30th, 2016 to conduct my dissertation research on health narratives. This work will build on previous research work in Liberia. My study uses a grounded theory methodological approach to explore the connection between health legacies, spirituality, and coping with serious illness in Liberia. Through approximately 50 semi-structured interviews and several focus groups, I will collect narratives from two groups: 1) individuals who have experienced a serious health problem and 2) both biomedical and traditional (indigenous) healthcare providers. The interview script is adapted from The McGill Illness Narrative Interview (MINI), which was designed by Groleau, Young and Kirmayer (2006) to elicit illness narratives in health research. My study will add to a growing body of qualitative literature in health communication and Liberia.
Sarah Marshall
Ph.D. Candidate, Philosophy
"Judith, la buveuse de sang; Or Freuds Holophernesian Phantasms"
Since the 1976 resumption of capital punishment in the United States, 1,431 defendants have been executed. Fifteen were female. Despite the disproportionately small number of American women executed in comparison to American men, the French-Algerian philosopher Jacques Derrida suggests that there is a significant relationship between the death penalty and femininity. In his 1999-2001 seminars titled The Death Penalty, Derrida explores the deployment of feminine characterizations of the guillotine in the rhetoric of abolitionist Victor Hugo and contemporaneous media sources. He relates this to a deep-seated anxiety regarding the place of the feminine in the patriarchal Western imaginary. To put it briefly, the feminine poses a perpetual threat to phallic dominion. In my research, I examine Derrida's critical analysis of Freud's unconscious anxieties over the feminine threat to masculine potency, in both the sense of socio-political dominance as well as the sense of genealogical security. I contend that Derrida deploys Freud's symptomatic reading of the story of Judith and Holophernes in "The Taboo of Virginity" to characterize the death penalty as a defensive formation that compulsively attempts to master castration anxiety. This could account for why, of the fifteen women executed since 1976, the victims of eleven were male, often a husband or boyfriend.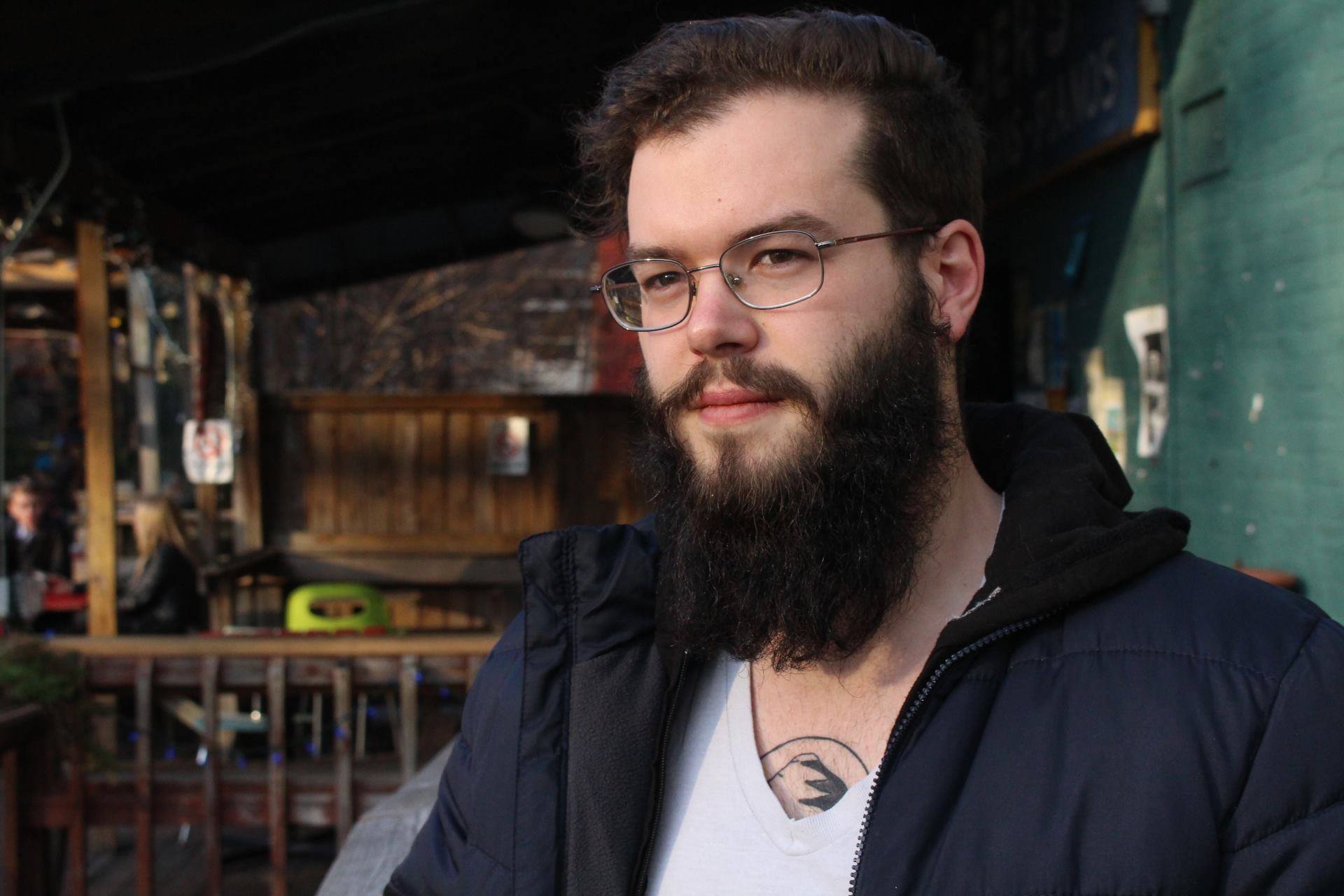 Tailer Ransom
Ph.D. Candidate, Philosophy
"Material Engagement Theory and Agency"
My research is primarily in the fields of philosophy of mind, philosophy of cognitive science, phenomenology and marxist critical theory. Recently, I have taken an interest in Material Engagement Theory (MET), which deals with the various ways in which cognition, semiotics and agency do not merely involve brain states or mental states, occurring in a private 'inner' mind that represents and sets out programs for our activity. Instead, MET holds that the mind emerges out of actions, interactions and engagements with the material and social world in which we are situated.
I will be traveling to Oxford in June to work with Dr. Lambros Malafouris, a scholar in the field of MET. We will also hold a workshop on the subject, with a variety of invited scholars, where I will present some of my work on Merleau-Ponty's theory of embodied cognition in relation to some of the claims in MET.