Cynthia Lindsey
Administrative Assistant I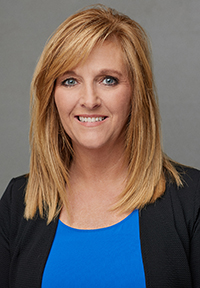 About Cynthia Lindsey
Cynthia Lindsey has been employed with Loewenberg College of Nursing since 2014. She began as a part time Office/Nursing Lab assistant and now currently serves as the Administrative Assistant for the Nursing Department on the Lambuth campus. Cynthia has worked in the Healthcare field for 35+ years in various positions. She obtained a Medical Coding certificate from Jackson State Community College in 2002.
Cynthia assists the Assistant Dean and serves as faculty and student support. She also assists with clinical placements for the Lambuth students, the Nursing Business officer with management of finances for the Lambuth campus and the Nursing Lab Coordinator with laboratory management of supplies. She supervises SNA students with the Scrub Shop, which provides uniforms for students at a lower cost.
She obtained the Certified Administrative Professional certificate in October of 2020. She has served on the Hazardous Waste and Staff Employee Sick Leave Committees for the university for the past four years. Cynthia has much pride in the fact that she has assisted with the renovation and design of the new nursing building, Sprague Hall due to open in 2022.
Cynthia enjoys spending time with her family, interior design, refurbishing furniture and traveling.