Joe Brandenburg
Director of Development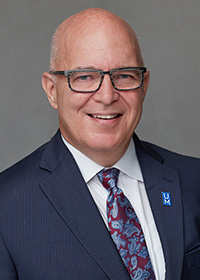 About Joe Brandenberg
Joe Brandenburg is the director of development at the Loewenberg College of Nursing. Joe has been with the University of Memphis since June 2017, where he previously served as the director of development at the UofM Lambuth campus.
Joe has extensive experience in healthcare philanthropy. He has 27 years of direct fund raising experience and has worked in all aspects of development including special events, annual giving, major and planned gifts. His previous experience includes:
Director of Development, Regional One Health, Memphis, Tennessee
Major and Planned Gift Officer, East Tennessee Children' s Hospital, Knoxville, Tennessee
Executive Director of Development, Indiana University East, Richmond, Indiana
Director of Development, University of Tennessee College of Nursing in Knoxville
Director of Development, Inova Health Foundation, Falls Church, Virginia
Director of Annual Giving and Special Functions, Erlanger Medical Center, Chattanooga, Tennessee
Prior to his career in development, Joe worked in public relations at Cleveland State Community College in Cleveland, Tennessee and Lincoln Memorial University in Harrogate, Tennessee.
Joe is a native of Indiana. He holds a master's degree in public administration from the University of Tennessee Chattanooga, and a bachelor of arts degree in mass communications from Western Kentucky University.