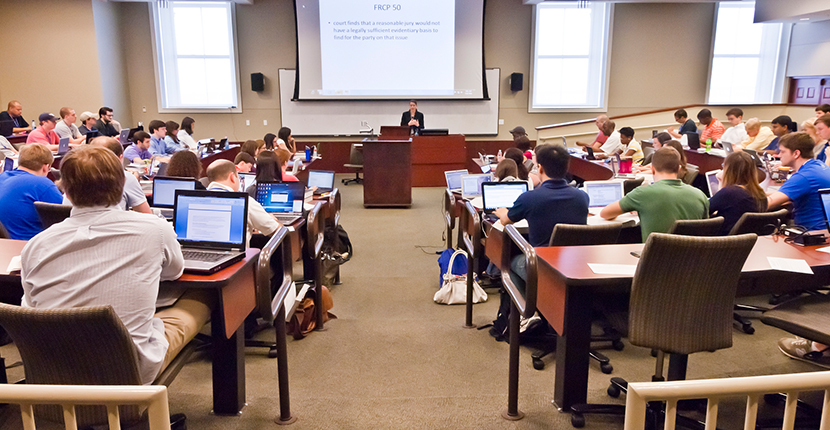 1L CSO ORIENTATION
All 1Ls are required to attend a 1L CSO Orientation in January. During Orientation, students will be introduced to the services we provide; find out basic information such as who we are, where we are located, and how to schedule an appointment; be provided with access to Symplicity; and hear a short presentation on 1L summer jobs.
One-on-One Appointments
Along with being required to attend Orientation, all 1Ls are also required to schedule a mandatory one-on-one appointment with Career Services. The purpose of the meeting is to help 1Ls create a strategy in planning and preparing for their careers.
Before the January meeting, we will send a short questionnaire to have students complete and bring with them to the meeting. In addition, students will need to draft a legal resume prior to the January meeting. We will provide tips on ways to strengthen your resume during the one-on-one.
To sign up for a one-on-one January appointment, please stop by the CSO. Stephanie Hope has the sign in sheet at her desk.
Logging into Symplicity
To log into Symplicity, click here. Your username is the first part of your University email address before the "@memphis.edu"). You will be prompted to create a password the first time you log in. For any problems with your Symplicity account, please contact the Career Services Office at lawcareerservices@memphis.edu.
Symplicity contains our job postings, CSO events (where you can RSVP), on-campus interview information, and our document library.