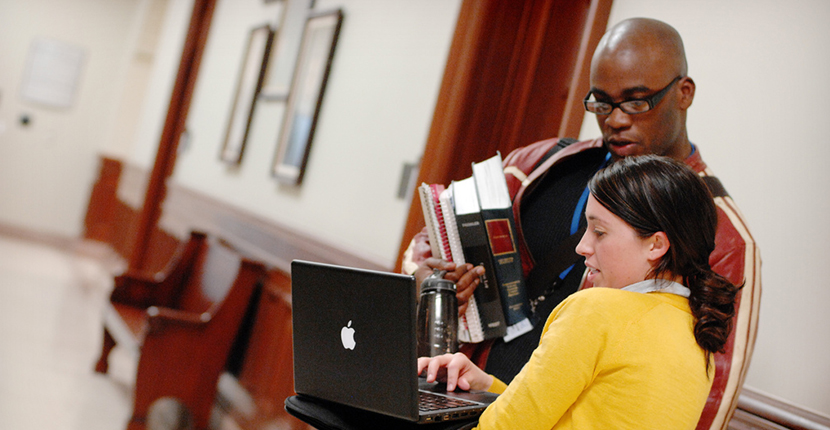 SYMPLICITY GUIDE
The Memphis Law CSO uses Symplicity, a web-based program, to facilitate on-campus interviews, job postings, resume collects, and other functions. As a Memphis Law student, you will be assigned a Symplicity account when you begin law school.
To login:
Your user name is your law school e-mail address excluding the "@memphis.edu."
You will be prompted to create a password the first time you log in to Symplicity.
If you have difficulties accessing or using Symplicity, please contact us at lawcareerservices@memphis.edu.
To begin using your Symplicity account, follow these steps:
Click on the circle with your initials in the upper right hand corner of the screen. Select "My Account," then "Personal Information." Enter your personal information and select "Save."
Also under "My Account," click on the "Academic Profile." Enter any practice areas of interest, work authorization, current degree level and at least one geographic preference. Click "Save."

Also under "My Account," click on "Privacy Settings." Select "Yes" to receive e-mail messages from the Career Center. You will need to decide if you would like to promote your resume so that potential employers can search your resume in Symplicity. Finally, you will check "Yes" or "No" to receive text message alerts. Click "Save."

When you want to enter your required Pro Bono hours later, that will also be done under "My Account," "Pro Bono."

Next, you need to upload your resume. Click the circle with your initials and select "My Documents" from the drop down menu. Click on "Add New," give the document a name, choose the document type, and then browse your computer's hard drive until the name of the resume appears in the window — click "Submit." After you have uploaded the resume, you can view it either as a PDF file or in Word. If you do not upload your resume, you will not be able to apply for most jobs.

For resume examples, see the "Job Application Materials" handout, available in the CSO or in the Symplicity Document Library (under "Resources"). Many employers will want to see a cover letter, transcript, writing sample, and/or list of references. You will need to create the documents requested by employers and upload them into the "My Documents" section in Symplicity.

You may obtain an Official or an Unofficial Transcript from the University Registrar here: https://www.memphis.edu/law/career-services/symplicity-guide.php

You may also enter the information into the format for an unofficial transcript which is found in the "Job Application Materials" handout in the Symplicity document library.