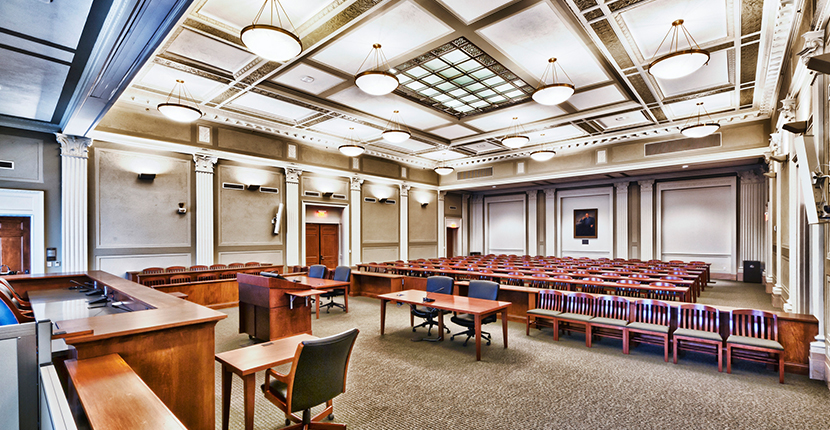 National Mock Trial Competition
This competition strives to encourage and strengthen students' advocacy skills through quality competition and valuable interaction with members of the bench and bar.
The program is designed to expose law students to the nature of trial practice and to serve as a supplement to their education.
The national trial competition each year is in Dallas, Texas, with the regional competition is varying locations.
Recent places traveled:
Kansas City, Missouri (2016)
This competition is sponsored by the American College of Trial Lawyers and the Texas Young Lawyers Association and held in February. The team is coached by Professor Daniel Schaffzin, Brigid Welsh and Michelle Slack. For information on this competition and past issues, please visit the competition website.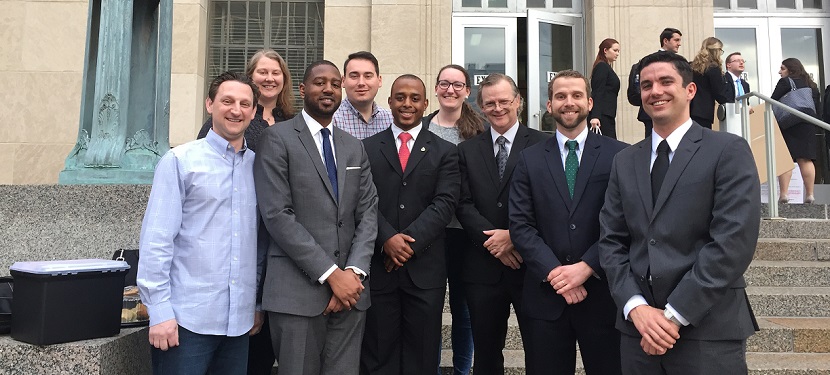 National Mock Trial Competition Past Results:
National Quarterfinalist - 2001, 1993-1994
Region IV Champions - 2001, 1993-1998