EXTERNSHIPS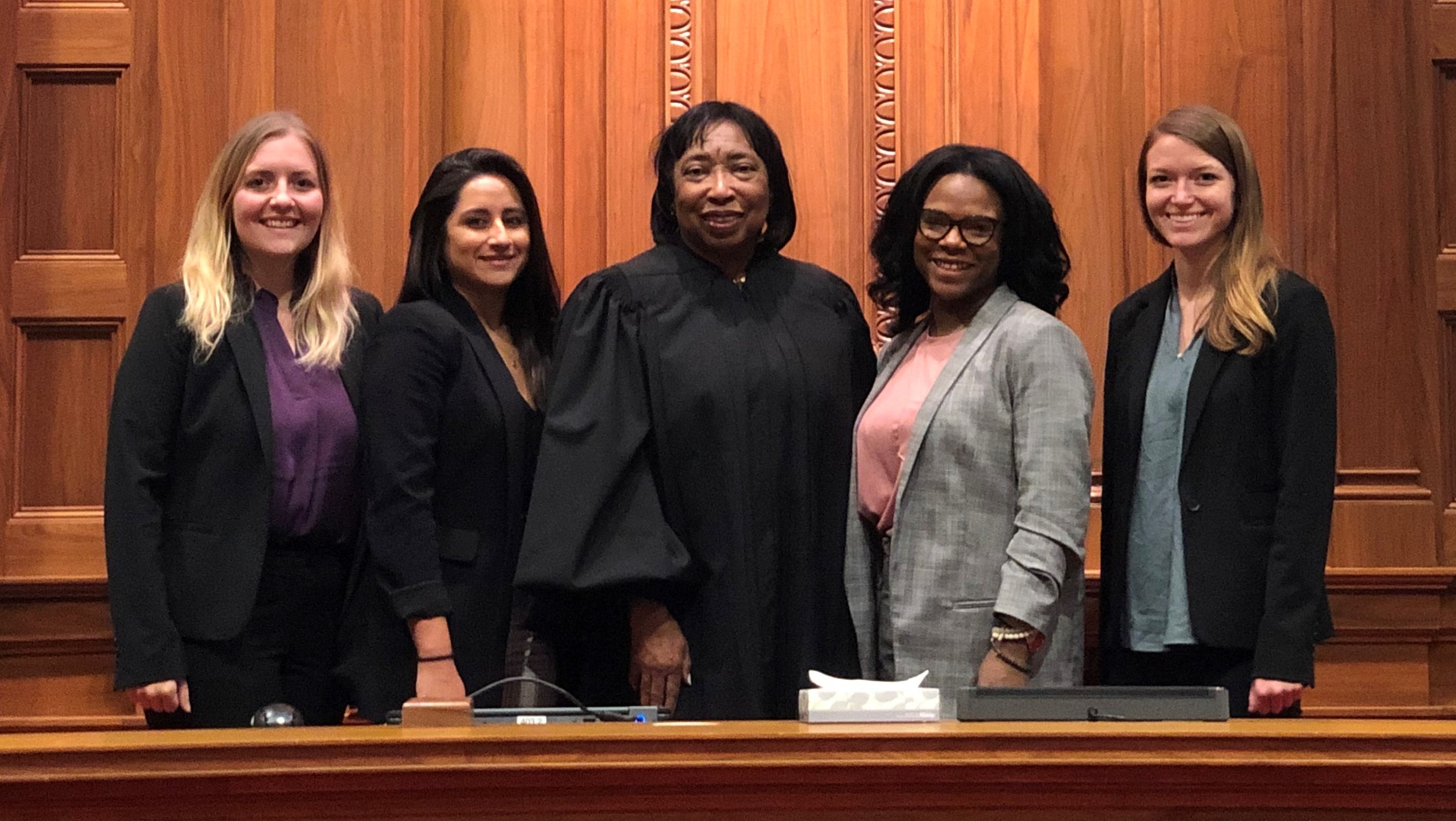 The University of Memphis Externship Program offers upper-level law students the opportunity to earn academic credit for carefully supervised legal work they perform in a variety of practice settings throughout the Memphis area. Stepping outside the traditional classroom, externship students learn by doing and observing, further developing essential research and writing skills, communication abilities, and problem-solving techniques under the direction of local judges and attorneys. To maximize this experiential learning opportunity, externship students simultaneously participate in a faculty-led seminar designed to introduce the essential habits of the reflective practitioner and assessment of the skills, relationships, issues, and mindsets that prevail in the practice setting.
Exposed to lawyering at both practical and theoretical levels, University of Memphis externs should:
Strive toward practice readiness through continued development of legal skills, including research and writing

Better understand the day-to-day work of a lawyer

Apply classroom learning to the world of legal practice

Develop the habits of a reflective practitioner

Identify, explore and address issues of professional ethics and responsibility

Evaluate and utilize various means and approaches to problem solving

Improve upon essential communication and relationship-building skills

Explore career interests

Build professional and personal networks
The law school's move to its downtown location has allowed a greater number of law students to take part in previously-established externships with the U.S. District Court, the U.S. Bankruptcy Court, the Tennessee Court of Appeals, the Shelby County Circuit Court, the U.S. Attorney's Office, the Federal Public Defender's Office, the Shelby County District Attorney General's Office, the Shelby County Public Defender's Office, the National Labor Relations Board, and the Memphis Area Legal Services. Improved accessibility is also allowing for the establishment of new externship opportunities, including recently initiated placements with the U.S. Court of Appeals for the Sixth Circuit, Tennessee Supreme Court, Equal Employment Opportunity Commission (Hearings and Legal Divisions), Memphis City Attorney's Office, the Memphis-Shelby County Airport Authority, and the Community Legal Center.