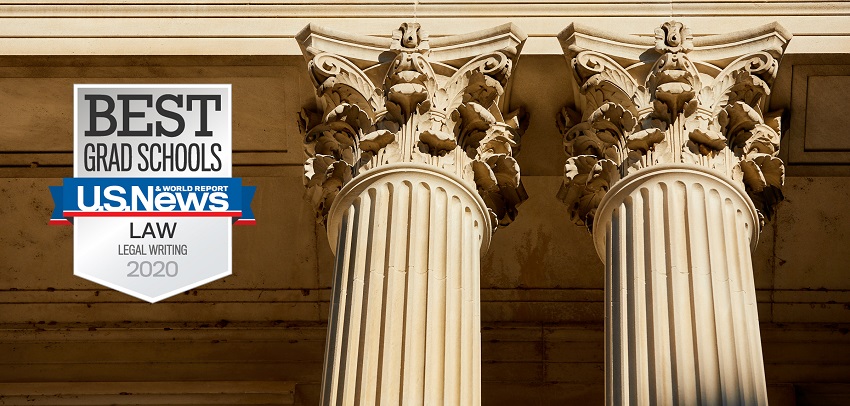 LEGAL METHODS PROGRAM
The Legal Methods program is the first-year legal research and writing program at Memphis Law.
Legal Methods is a rigorous, required first-year legal research, writing, and analysis program. Faculty teaching in the Legal Methods program work collaboratively to implement and coordinate a curriculum that encourages creative, individualized course design while ensuring consistency and predictability in learning outcomes and assessments. Legal Methods is taught as a two-semester, required first-year course, which focuses on legal research, analysis, and communication in both the fall and spring semesters. The program emphasizes written and oral communication of objective analysis in the fall and written and oral communication of persuasive arguments in the spring.
The law school's Legal Methods program is taught by full-time, dedicated faculty, who oversee the legal research, writing, and analysis training provided to first-year students. This teaching model allows the school to devote more time, study, and attention to supporting students as they develop the foundational skills so vital to immediate success in today's job market.
Legal Methods students are also supported by a dedicated Writing Center, which is an integral part of the Legal Methods program. Through the Writing Center, students have access to writing workshops coordinated with the Legal Methods program one-on-one writing conferences with the Director of the Writing Center and upper-level-student Writing Fellows, who are trained and supervised by the Director of the Writing Center.
Additionally, the Memphis Law Legal Writing Program was recently ranked #29 in the country in the 2020 U.S. News & World Report rankings. This is due to the hard work of the Director of Legal Methods, the dedicated full-time Legal Methods faculty members, and the Director of the Writing Center.
---
LEGAL METHODS PROGRAM