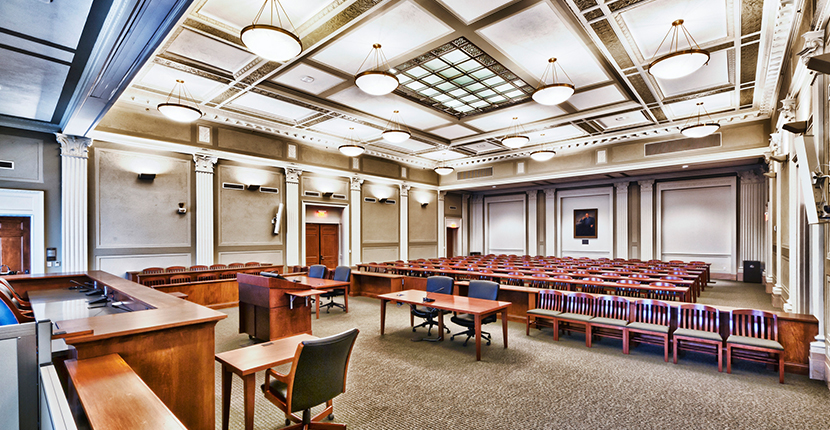 NATIONAL MOOT COURT COMPETITION
The oldest of the moot court competitions, students participate in a regional competition in November, with tryouts in September. Teams consist of two or three people and the brief component is due in October.
The regional competition location changes each year and teams that advance compete in the National Competition in New York City in late January or early February. Director of Advocacy Barbara Kritchevsky coaches this team. For information on this competition and past issues, please visit the competition website.
Recent Competitors:
Elizabeth Booker, Jake Brown, and Zach Johnson (2015)

Place traveled: Ole Miss (Oxford, Mississippi)
Achievements:

Quarter-finalists
Winners: Best Regional Brief
A student's perspective:
"The practices and competition are fast paced but very rewarding. The important thing is to be positive and leave your ego at the door. Practice comes with a lot of critiques . . . it's all about making you a better writer and a better oral advocate."

- Elizabeth Booker
National Moot Court Competition Past Accomplishments:
Region VII Best Brief - 2010
Regional Finalist - 2008
National Second Place - 2006
Best Oral Advocate Final Round - 2006
Regional Finalist - 2005
Best Brief, Region VII - 2001
National Quarterfinalist - 1999, 1993