Joan Gilbert
Professor Emerita
Piano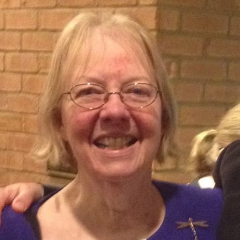 Joan Gilbert (1943-2021), Professor of Piano, performed in Europe and the United States as a recitalist, soloist with orchestra, and chamber musician. A founding member of the Philadelphia Trio, the Memphis Piano Trio, the Gagliano Trio, and the Bellarmine Trio, she recorded for the Musical Heritage Society and for National Public Radio. Closely connected with the Prague International Chamber Music Festival, she served as the administrative director of the festival as well as a performer and member of the chamber music faculty.
A National Merit Scholar and member of Phi Beta Kappa, she received the Bachelor of Arts degree magna cum laude from Oberlin College, where she studied piano with Jack Radunsky. In Italy, she studied with Guido Agosti at the Accademia Chigiana in Siena and at Rome's Conservatorio di Musica "Santa Cecilia."
As a piano student of Sascha Gorodnitzki, Ms. Gilbert received the Master of Science degree from The Juilliard School and a Juilliard Scholarship for excellence in piano performance.