Samuel Viviano
Professor Emeritus
Piano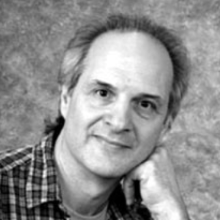 Biography
Mr. Sam Viviano received his Bachelor of Science and Master of Science degrees from The Juilliard School, where he was a scholarship student of Adele Marcus. Before his invitation to join the faculty at Memphis State University in 1980, Viviano taught at Mount Holyoke College in Massachusetts, Middlebury College in Vermont, and was a founding member of The Orpheus Piano Festival at Johnson State College in Vermont.
Viviano gave his New York debut at Carnegie Recital Hall in 1979 and his Washington debut at the Phillips Collection in 1984. The New York Times spoke of his "impeccable control" and "natural affinity for the music's poetic content," while The Washington Post lauded his "total conviction and mastery." In 1986 he played a solo program of 20th-century American music at New York's Merkin Concert Hall, of which The New Yorker cited his "sure fingers and large-scale control." He has since been soloist with the symphony orchestras of Charlotte, St. Petersburg, Tampa, Vermont, and Amsterdam.
In recent years he has done extensive study concerning a natural, healthy approach to the piano with Dorothy Taubman, Edna Golandsky, Sheila Paige, and also with Yoheved Kaplinsky at Juilliard. His artistic output is varied: piano compositions, pedagogy books, teaching aids, musical artwork, CDs, and master classes or other instructional presentations. His piano works are published by PuffinTanz Press. His articles have appeared in Clavier and The American Music Teacher.