Kenneth D. Ward, PhD
Professor and Director, Division of Social and Behavioral Sciences
Office Hours
By appointment only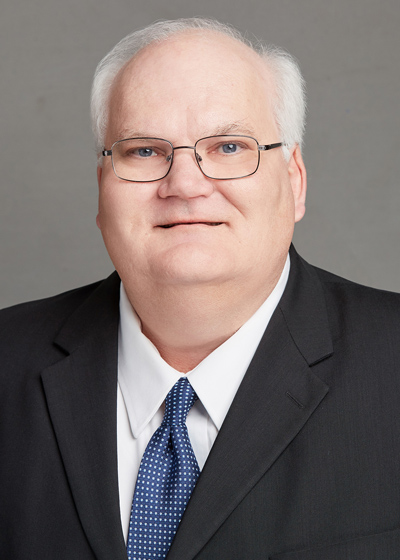 About Kenneth D. Ward
Kenneth D. Ward, PhD is Professor and Director of the Division of Social and Behavioral Sciences. He also serves as Adjunct Professor of Preventive Medicine at the University of Tennessee College of Medicine. Trained as a clinical health psychologist, Dr. Ward's research focuses on community-, healthcare system-, and population-level approaches to reduce the burden of tobacco use. He is especially interested in improving methods to help smokers quit and is a Certified Tobacco Treatment Specialist and holds a National Certificate in Tobacco Treatment Practice. Other interests include behavioral and community approaches to improve chronic conditions such as cardiovascular disease, osteoporosis, and obesity.
Dr. Ward is a Research Laureate of the American Academy of Health Behavior and a fellow of AAHB, Society of Behavioral Medicine, and Society for Research on Nicotine and Tobacco. He was a Fulbright Scholar at the Royal College of Surgeons in Ireland, and at the University of Memphis is the recipient of the Faudree Professorship and the Willard R. Sparks Eminent Faculty Award.
Current research projects include: (1) Epidemiology, prevention, and treatment of waterpipe ("hookah") and cigarette smoking in the U.S. and Middle East; (2) effects of stress and tobacco use on birth outcomes; and (3) use of tobacco and other substances in the aftermath of a disaster.
Education
Residency, Clinical Psychology Residency Training Consortium, University of Mississippi Medical Center/GV "Sonny" Montgomery Veterans Affairs Medical Center, Jackson, MS
PhD, Clinical Psychology, University of Memphis
MS, Clinical Psychology, University of Memphis
AB, Psychology, Brown University
Research Interests
Tobacco use epidemiology and intervention
Behavioral and community-based prevention of chronic disease
Global health promotion
Courses Taught
Recent Publications
Mellon L, Doyle F, Hickey A, Ward KD, de Freitas DG, McCormick PA, O'Connell O, Conlon P. Interventions for increasing immunosuppressant medication adherence in solid organ transplant recipients. Cochrane Database Syst Rev. 2022 Sep 12;9:CD012854. doi: 10.1002/14651858.CD012854.pub2. Review. PubMed PMID: 36094829; PubMed Central PMCID: PMC9466987.
Regmi S, Ward KD. Re: Effects of Abstinence Self-Efficacy and Outcome Expectancies of Tobacco Smoking on the Desire to Quit Among Saudi Women: A Cross-Sectional Mediation Analysis. Tob Use Insights. 2022;15:1179173X221110521. doi: 10.1177/1179173X221110521. eCollection 2022. PubMed PMID: 35874792; PubMed Central PMCID: PMC9301102.
Jebai R, Osibogun O, Li W, Gautam P, Bursac Z, Ward KD, Maziak W. Temporal Trends in Tobacco Product Use Among US Middle and High School Students: National Youth Tobacco Survey, 2011-2020. Public Health Rep. 2022 Jun 9;:333549221103812. doi: 10.1177/00333549221103812. [Epub ahead of print] PubMed PMID: 35684996.
Ebrahimi Kalan M, Bursac Z, Jebai R, Zare S, Li W, Gautam P, Rahman A, Ward KD, Ben Taleb Z. State-specific Prevalence and Factors Associated With Current Marijuana, ENDS, and Cigarette use Among US Adults With Asthma. Tob Use Insights. 2022;15:1179173X221105783. doi: 10.1177/1179173X221105783. eCollection 2022. PubMed PMID: 35664420; PubMed Central PMCID: PMC9160892.
Smeltzer MP, Ray MA, Faris NR, Meadows-Taylor MB, Rugless F, Berryman C, Jackson B, Fehnel C, Pacheco A, McHugh L, Robbins ET, Ward KD, Klesges LM, Osarogiagbon RU. Prospective Comparative Effectiveness Trial of Multidisciplinary Lung Cancer Care Within a Community-Based Health Care System. JCO Oncol Pract. 2023 Jan;19(1):e15-e24. doi: 10.1200/OP.21.00815. Epub 2022 May 24. PubMed PMID: 35609221.
Gautam P, Sharma E, Kalan ME, Li W, Ward KD, Sutherland MT, Cano MA, Li T, Maziak W. Prevalence and Predictors of Waterpipe Smoking Initiation and Progression Among Adolescents and Young Adults in Waves 1-4 (2013-2018) of the Population Assessment of Tobacco and Health (PATH) Study. Nicotine Tob Res. 2022 Jul 13;24(8):1281-1290. doi: 10.1093/ntr/ntac051. PubMed PMID: 35196383.
Asfar T, Chehab S, Schmidt M, Ward KD, Maziak W, Nakkash R. "Scary and Effective, Definitely Pushes Me to Quit Smoking": Developing Waterpipe Pictorial Health Warnings Targeting Young Adults in Lebanon. Nicotine Tob Res. 2022 Aug 6;24(9):1458-1468. doi: 10.1093/ntr/ntac053. PubMed PMID: 35196373; PubMed Central PMCID: PMC9356692.
Mahmood A, Ray M, Ward KD, Dobalian A, Ahn S. Longitudinal associations between insomnia symptoms and all-cause mortality among middle-aged and older adults: a population-based cohort study. Sleep. 2022 Jun 13;45(6). doi: 10.1093/sleep/zsac019. PubMed PMID: 35037061; PubMed Central PMCID: PMC9189951.
More Publications
(student authors are underlined)
Ahuja, N.

, Kedia, S.K., Dillon, P.,

Chen, W.

, Ward, K.D., Pichon, L.C., & Hitesh X. Effectiveness of interventions to improve oral cancer awareness/knowledge among general population or high-risk groups: a systematic review. In press, Journal of Cancer Education. PMID: 33506408

Alam, M.M

., Ward, K.D., Bahelah, R., Kalan, M.E., Asfar, T., Eissenberg, T., & Maziak, W. (2020). The Syrian Center for Tobacco Studies-13 (SCTS-13): psychometric evaluation of a waterpipe-specific nicotine dependence instrument. Drug and Alcohol Dependence, 215, 108192. PMID: 32738447

Alexander, A.C.

, & Ward, K.D., Forde, D.R., & Stockton, M. (2019). Are posttraumatic stress and depressive symptoms pathways to smoking relapse after a natural disaster? Findings from Hurricane Katrina. Drug and Alcohol Dependence, 195, 178-185. PMID: 30455073

Alexander, A.C

., Ward, K.D., Forde, D.R., Stockton, M., & Read, M.C. (2019). Do current smokers use more cigarettes and become more dependent on nicotine because of psychological distress after a natural disaster? Addictive Behaviors, 93, 129-134. PMID: 30710806
Allen, A.M., Jung, A.M., Alexander, A.C., Allen, S.S., Ward, K.D., & al'Absi, M. Cannabis use and stressful life events during the perinatal period: cross-sectional results from the Pregnancy Risk Assessment Monitoring System (PRAMS) data, 2016. Addiction, 115, 1707-1716. PMID: 32032979
Allen, A.M., Jung, A.M., Lemieux, A., Alexander, A.C., Allen, S.S., Ward, K.D., & Al'Absi, M. Stressful life events are associated with perinatal cigarette smoking. (2019). Preventive Medicine, 118, 264-271. PMID: 30468790 PMCID: PMC6322958
Asfar, T., Arheart, K.L., McClure, L.A., Ruano-Herreria, E.C., Dietz, N.A., Ward, K.D., Caban-Martinez, A.J., & Lee, D.L. The feasibility and efficacy of a novel workplace smoking cessation intervention targeting Hispanic/Latino construction workers: a pilot cluster randomized trial. In press, Health Education & Behavior. PMID: 33063570
Asfar, T., Ben Taleb, Z., Osibogunm O., Ward, K.D., Salloum, R.G., & Maziak, W. (2019). How do waterpipe smoking establishments attract smokers? Implications for policy. Substance Use and Misuse, 54, 560-571. PMID: 30430905 PMCID: PMC6443473
Asfar, T., McClure, L.A., Arheart, K.L., Ruano-Herreeria, E.C., Gilford Jr., C.G. Xuan, Y., Moore, K., Caban-Martinez, A.J., Dietz, N.A., Ward, K.D., & Lee, D.J. (2019). Integrating worksite smoking cessation services into the construction sector: opportunities and challenges. Health Education & Behavior, 46, 1024-1034. PMID: 31426671
Asfar, T.

Schmidt, M

., Kalan, M.E., Wu, W., Ward, K.D., Nakkash, R., Thrasher, J., Eissenberg, T., & Maziak. W. (2020). Delphi study among international expert panel to develop waterpipe-specific health warning labels. Tobacco Control, 29, 159-167. PMID: 30696784
Bahelah, R., Ben Taleb, Z. Jaber, R., DiFranza, J.R., Ward, K.D., Osibogun, O., Eissenberg, T, & Maziak. W. (2019). Determinants of progression of nicotine dependence symptoms in adolescent waterpipe smokers. Tobacco Control, 28, 254-260. PMID: 29895703 PMCID: PMC6291353
Beyrampour-Basmenj, H., Milani, M., Ebrahami-Kalan, A., Ben Taleb, Z., Ward, K.D., Abbasbad, G.D., Aliyari-serej, Z., & Kalan, M.E. (2021). An overview of the epidemiologic, diagnostic and treatment approaches of COVID-19: what do we know? Public Health Reviews, 42, 1-17, 1604061.
Bhatnagar, A., Maziak, W., Eissenberg, T., Ward, K.D., Thurston, G., King, B.A., Sutfin, E.L., Cobb, C., Griffiths, M., Goldstein, L.B., & Rezk-Hanna, on behalf of the Lifestyle and Epidemiology/Behavior Change Committee, American Heart Association. Waterpipe and cardiovascular disease risk: a scientific statement from the American Heart Association. (2019). Circulation, 139, e917-e936. PMID: 30845826

Collins, A.C.

, Ward, K.D., McClanahan, B.M., Slawson, D.L., Vukadinovich, C.M.,

Mays, K.E

. Wilson, N., & Relyea, G. (2019). Bone accrual in child and adolescent non-elite swimmers: a two-year longitudinal study. Clinical Journal of Sport Medicine, 29, 43-48. PMID: 28708710 PMCID: PMC5764834
Fazladeh, M., Rostami, R., Kalan, M.E., Ghaffari, H., Saranjam, B., Ward, K.D., Ghobadi, H., & Poureshgh, Y. Characteristics and health risk assessment of heavy metals in indoor air of waterpipe cafes. In press, Building and Environment.

Kabir, U.Y.

, Ward, K.D., Uju, K.J., & Dobalian, A. (2020). What is shaping the coronavirus pandemic in Africa? International Journal of Health & Allied Sciences, 9, 374-377.
Kalan, M.E., Abazari, M., Ben Taleb, Z., Adham, D., Bursac, Z., Ward, K.D., Cobb, C.O., Behaleh, R., Wipfli, H.L., Maziak, W., & Fazlzadeh, M. Characteristics of users of flavored and non-flavored waterpipe tobacco smoking: from a real-world setting. In press, Environmental Science and Pollution Research. PMID: 34089452
Kalan, M.E., Bahelah, R., Bursac, Z., Ward, K.D., Ben Taleb, Z., Tleis, M., Jeba, R., Asfar, T., Nakkash, R., Eissenberg, T., & Maziak, W. A group-based modeling approach to identify developmental trajectories of nicotine dependence among Lebanese adolescent waterpipe smokers. In press, Nicotine & Tobacco Research. PMID: 34125916
Kalan, M.E., Bahelah, R., Bursac, Z., Ben Taleb, Z., DiFranza, J.R., Tleis, M., Nakkash, R., Jebai, R., Alam, M.M., Cano, M., Sutherland, M., Asfar, T., Eissenberg, T., Ward, K.D., & Maziak, W. (2020). Predictors of nicotine dependence among adolescent waterpipe and cigarette smokers: a 6-year longitudinal study. Drug and Alcohol Dependence, 217, 108346. PMID: 33075692
Kalan, M.E., Behaleh, R., DiFranza, J.R., Bursac, Z., Ben Taleb, Z., Tleis, M., Asfar, T., Nakkash, R., Ward, K.D., Eissenberg, T., & Maziak. W. (2020). Natural course of nicotine dependence among adolescent waterpipe and cigarette smokers: The Longitudinal Study of Waterpipe Dependence in Lebanese Youth. Journal of Adolescent Health, 67, 859-867. PMID: 32622925
Kalan, M.E., Bursac, Z., Behaleh, R., Jebai, R., Osigobun, O.., Gautam, P., Li, W., Anderson, T., Rahman, A., Ward, K.D., & Ben Taleb, Z. (2021). Nicotine-naïve adolescents living with tobacco product users, 2018 Florida Youth Tobacco Survey. Journal of Addictive Diseases, 39, 265-269. PMID: 33300465
Kalan, M.E., Ghobadi, H., Ben Taleb, Z., Adham, D., Cobb, C., Ward, K.D., Bahelah, R., & Fazlzadeh, M. COVID-19 and beliefs about tobacco use: an online cross-sectional study in Iran. In press, Environmental Science and Pollution Research. PMID: 33029777
Kalan, M.E., Ghobadi, H., Ben Taleb, Z., Ward, K.D., Adham, D., Matin, S., Fazlzadeh, M., & Narimani, S. (2020). Descriptive characteristics of hospitalized adult smokers and non-smokers with COVID-19. Tobacco Induced Diseases, 18:46. PMID: 32489343
Kalan, M.E., Jebai, R., Bursac, Z., Guam, P., Li, W., Anderson, T., Popova, L., Ward, K.D., Behaleh, R., & Ben Taleb, Z. Trends and factors related to blunt use among middle and high school students, 2010-2020. (2021). Pediatrics, 148(1):e2020028159. PMID: 34127552
Kedia, S.,

Ahuja, N.A.

, Carswell, A., Vander Weg, M.W., Scarinici, I.C., & Ward, K.D. Smoking cessation among pregnant and postpartum women from low-income groups in the United States. In press, Journal of Midwifery & Women's Health. PMID: 34260136
Kedia, S., Ward, K.D.,

Collins, A.C

., Jackson, B.M., Stewart, F.R., Faris, N., Roark, K.S., & Osarogiagbon, R.U. (2020). "All boats will rise": physicians' perspectives on multidisciplinary lung cancer care in a community-based hospital setting. Supportive Care in Cancer, 28, 1765-1773. PMID: 31309296
Kedia, S.K., Ward, K.D.,

Collins, A.C

., Kyle, T., Jackson, B.M., & Osarogiagbon, R.U. (2020). Psychosocial interventions for informal caregivers of lung cancer patients: a systematic review. Psycho-Oncology, 29, 251-262. PMID: 31701588
Khorrame, Z., Kalan, M.E., Zolala, F., Haghdoost, A.A., Sadatmoosavi, A., Ben Taleb, Z., Kondracki, A., Ward, K.D., Shahbaz, M., & Kalan, M.E. Job-related stress and tobacco smoking: a systematic review. In press, Journal of Workplace Behavioral Health.

Mahmood, A

., Ray, M., Ward, K.D., Dobalian, A., & Ahn, S. Longitudinal associations between insomnia symptoms and all-cause mortality among middle-aged and older adults: a population-based cohort study. In press, European Heart Journal.
Meadows-Taylor, M., Ward, K.D., Chen, W., Faris, N.R., Fehnel, C., Ray, M., Ariganjoye, F., Foust, C., McHugh, L., Fulford, A., Signore, R.S., Fox, R., Robbins, E.T., & Osarogiagbon, R. Interest in cessation treatment among people who smoke in a community-based multidisciplinary thoracic oncology program. In press, JTO Clinical and Research Reports.
Nakkash, R., Tleis, M., Chehab, S., Wensong, W., Schmidt, M., Ward, K.D., Maziak, W., & Asfar, T. (2021). Novel insights into young adults' perceived effectiveness of waterpipe tobacco-specific pictorial health warning labels in Lebanon: implications for tobacco control policy. International Journal of Environmental Research and Public Health, 18: 7189. PMID: 34281125

Pfund, R.A

., Whelan, J.P., Meyers, A.W.,

Peter, S.C

., Ward, K.D., & Horn, T.L. (2020). The use of a smartphone application to complete therapeutic homework: a pilot acceptability and feasibility study. Journal of Technology in Behavioral Science, 5, 156-163. https://doi.org/10.1007/s41347-019-00123-9
Ward, K.D.,

Kumar, J.

,

Khan, Z.

, & Jiang, Y. (2019). Characteristics of waterpipe health warning labels in the United States. American Journal of Health Behavior, 43, 858-865. PMID: 31239026
Yang, Y., Dobalian, A., & Ward, K.D. COVID-19 vaccine hesitancy and its determinants among adults with a history of tobacco or marijuana use. In press, Journal of Community Health. PMID: 33956270
Yang, Y., Lindblom, E.N., Salloum, R.G., & Ward, K.D. (2020). The impact of a flavor ban in San Francisco among young adults. Addictive Behaviors Reports, 11, 100273. PMID: 32368612.
Yang, Y., Lindblom, E.N., Salloum, R.G., & Ward, K.D. Perceived health risks associated with the use of tobacco and nicotine products during the COVID-19 pandemic. In press, Tobacco Induced Diseases. PMID: 34163314
Yang, Y., Lindblom, E.N., Salloum, R.G., & Ward, K.D. The impact of flavors, device, nicotine levels, and price on adult e-cigarette users' tobacco and nicotine product choices. In press, Tobacco Control.
Yang, Y., Ward, K.D., Salloum, R., & Lindblom, L. (2020). Agent-based modeling in tobacco regulatory science: exploring "what if" in waterpipe smoking. Tobacco Regulatory Science, 6, 171-178. PMID: 32582820
Full list of publications:https://www.ncbi.nlm.nih.gov/myncbi/18eyvrnaKw5km/bibliography/public/