Xinhua Yu, MD, PhD, MS
Associate Professor, Division of Epidemiology, Biostatistics, and Environmental Health, Program Coordinator for Epidemiology
Office Hours
By appointment only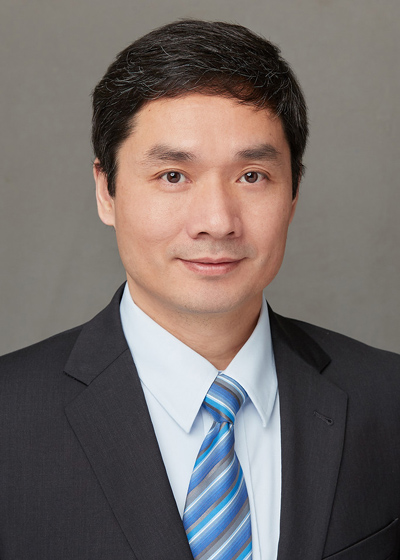 About Xinhua Yu
Xinhua Yu, MD, PhD, MS, is an epidemiologist with additional training in medicine and statistics, and the coordinator of the epidemiology doctoral program. Dr. Yu has extensive experience in cancer epidemiology, cardiovascular epidemiology, nutrition, obesity, and physical activity. He is an expert in managing and analyzing very large epidemiological and health care administrative datasets such as longitudinal epidemiological data, Medicare claims, SEER‐Medicare data, medical chart abstraction data, and health survey data. Dr. Yu's current research focuses on health disparities, epidemiology of aging, determinants of health care utilization among cancer survivors, quality of care, clinical epidemiology and epidemiological methods.
Education
MD, Preventive Medicine, Shanghai Medical University
PhD, Epidemiology, University of Minnesota at Twin Cities
MStat, Statistics, University of Minnesota at Twin Cities
Research Interests
Clinical Epidemiology
Cancer Epidemiology, prevention, and survivorship
Disparities in health and health care of chronic disease management
Epidemiology of aging
Health services research among U.S. elderly Medicare population
Diffusion of emerging health technology and disparities in access of care
Use of large health care data and health information technology for health care research
Recent Publications
Nikhil Ahuja, Satish K. Kedia, Yu Jiang, Lu Xie, Kenneth D. Ward, Latrice C. Pichon, Patrick J. Dillon, Xinhua Yu. Factors Associated With E-Cigarette Quitting Behavior Among Adolescents in the United States: A Prospective Observational Study. Journal of Adolescent Health. Volume 71, Issue 6, 2022; Pages 729-736. ISSN 1054-139X. https://doi.org/10.1016/j.jadohealth.2022.07.001.
Nikhil A. Ahuja, Satish K. Kedia, Yu Jiang, Kenneth D. Ward, Latrice C. Pichon, Patrick J. Dillon, Xinhua Yu & Lu Xie (2022) Factors Associated with E-Cigarette Quit Intention Among Adolescents in the United States, Substance Use & Misuse, 57:14, 2074-2084, DOI: 10.1080/10826084.2022.2130000.
Geng, W., Chen, C., Chen, Y. et al. Role of modified nasopharyngeal oxygen therapy in apnoeic oxygenation under general anaesthesia: a single-centre, randomized controlled clinical study. Sci Rep 12, 16325 (2022). https://doi.org/10.1038/s41598-022-20717-3.
Mengni Guo, Ari M. VanderWalde, Xinhua Yu, Gregory A. Vidal, G. Gary Tian. Immune Checkpoint Inhibitor Rechallenge Safety and Efficacy in Stage IV Non-Small Cell Lung Cancer Patients After Immune-Related Adverse Events. Clinical Lung Cancer. Volume 23, Issue 8, 2022; Pages 686-693. ISSN 1525-7304. https://doi.org/10.1016/j.cllc.2022.07.015.
Jones DH, Yu X, Guo Q, Duan X, Jia C. Racial Disparities in the Heavy Metal Contamination of Urban Soil in the Southeastern United States. International Journal of Environmental Research and Public Health. 2022; 19(3):1105. https://doi.org/10.3390/ijerph19031105.
Wang, C, Sun, S, Jiao, J, Yu, X, Huang, S. Effects of nalbuphine on the cardiotoxicity of ropivacaine in rats. Fundam Clin Pharmacol. 2022; 36( 5): 811- 817. doi:10.1111/fcp.12778.
Wang, C., Sun, S., Jiao, J. et al. Effects of delta-opioid receptor agonist pretreatment on the cardiotoxicity of bupivacaine in rats. BMC Anesthesiol 22, 19 (2022). https://doi.org/10.1186/s12871-022-01568-x.
Yang C, Cheng Y, Hu J, Lu Y, Yu X, Huang S. The effectiveness of different education methods conducted at different times for decreasing the time required for a parturient to position herself for epidural placement. BMC Pregnancy Childbirth. 2022 Jul 11;22(1):554. doi: 10.1186/s12884-022-04879-6. PMID: 35818036; PMCID: PMC9275288.
Chen Yang, Qiuyu Meng, Yan Cheng, Shaoqiang Huang, Xinhua Yu. Effect of maternal body mass index on the prophylactic dose of phenylephrine for preventing hypotension in parturients after spinal anaesthesia. Anaesthesia Critical Care & Pain Medicine. Volume 41, Issue 2, 2022; 101035. ISSN 2352-5568. https://doi.org/10.1016/j.accpm.2022.101035.
More Publications
Osarogiagbon RU, Ogbata O, Yu X. Number of lymph nodes associated with maximal reduction of long-term mortality risk in pathologic node-negative non-small cell lung cancer. Ann Thorac Surg. 2014 Feb;97(2):385-93.
Osarogiagbon RU, Yu X. Nonexamination of lymph nodes and survival after resection of non-small cell lung cancer. Ann Thorac Surg. 2013 Oct;96(4):1178-89.
Yu X, Lum D, Kiet TK, Fuh KC, Orr J Jr, Brooks RA, Ueda SM, Chen LM, Kapp DS, Chan JK. Utilization of and charges for robotic versus laparoscopic versus open surgery for endometrial cancer. J Surg Oncol. 2013 May;107(6):653-8.
Yu X, McBean AM. Screening mammography use and chemotherapy among female stage II colon cancer patients: a retrospective cohort study. BMC Health Services Research. 2010, 10:98.
Yu X, Elliott SP, Wilt TJ, McBean AM. Practice patterns in BPH surgical therapy — the dramatic rise in minimally invasive technologies. Journal of Urology. 2008 July; 180(1):241-5; discussion 24.