Marian Levy, DrPH, RD, FAND
Interim Dean, Professor, Division of Social and Behavioral Sciences
Office Hours
By appointment only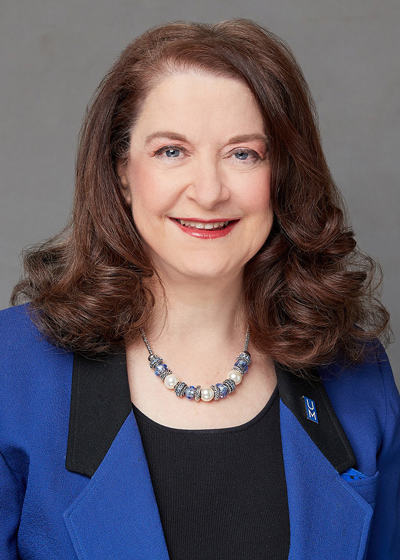 About Marian Levy
Marian Levy, DrPH, RD, FAND, is Professor and Interim Dean of the School of Public Health at the University of Memphis. Dr. Levy received her doctorate in public health from UCLA. A Registered Dietitian and Fellow of the Academy of Nutrition and Dietetics, she has spearheaded numerous initiatives to promote health equity, provide environmental support for healthy lifestyles, promote interprofessional communication, and provide effective COVID response. Since 2005, she has served on NIH special emphasis review panels for the National Institute for Minority Health. She received the Ruby R. Wharton Outstanding Woman Award for Race Relations and has been recognized with teaching awards from the University of Memphis (Alumni Association Distinguished Teaching Award) and the Academy of Nutrition and Dietetics (2011 Outstanding Dietetic Educator). In 2017 she received the Doris Spain Distinguished Service Award from the Tennessee Public Health Association. Dr. Levy has held several leadership posts, including President of the Tennessee Public Health Association. She served on the Board of Editors of the Journal of the Academy of Nutrition and Dietetics (2013-2016) and currently serves on the Governing Council of the American Public Health Association and as a Site Visitor for the Council on Education for Public Health.
DrPH, UCLA School of Public Health
MS, Florida International University, Dietetics and Nutrition
BS, Tulane University, Psychology
Research Interests
Public health training and practice
Environmental support for healthy behaviors
Latino health
Emergency preparedness
Selected Publications
Yang Y, Ivey S, Levy M, Royne M, Klesges L. (2016). Active Travel to School: Findings from the Survey of US Health Behavior in School-aged Children, 2009-2010. Journal of School Health. 86(6): 464-471.
Royne M, Ivey S, Levy M, Fox A, Roakes S. (2016). Marketing Active Transportation to School to Improve Children's Health: Utilizing Parental Perspectives from an Inner-City Environment. Health Marketing Quarterly. 33(4): 353-368.
Diekman C, Levy M, Murray R, Stafford M, Kees J. (2016). A preliminary examination of facts up front: Survey results from primary shoppers and at-risk segments. J Acad Nutr Diet. 116(10):1530-1536.
Ware J, Mzayek F, Levy M. (2016). Lessons Learned in a Breastfeeding Media Campaign. Breastfeeding Medicine. 11(7): 380-385
Levy M, Royne M, Koch R. (2016). Civilian-Military Interface in Catastrophes Requiring Aeromedical Evacuation. International Journal of Emergency Management. 12(2): 136-151.
Levy M, Gentry D, Klesges L. (2015). Innovations in Public Health Education: Promoting Professional Development and a Culture of Health. American Journal of Public Health, 105 March (S1), pp. S44-S45. doi: 10.2105/AJPH.2014.302351
Levy M. (2015). College Students with Asthma: The Perfect Storm. Invited Commentary. Respiratory Care. 60(8): 2011-2012. DOI: 10.4187/respcare.04296.
Royne M, Levy M. (2015). Reaching Consumers through Effective Health Messages: A Public Health Imperative. Editorial Prelude. Special Issue on Effective Health Messages in Advertising: Journal of Advertising. 44(2): 85-87. DOI: 10.1080/00913367.2015.1019249.
Thieme J, Royne M, Jha S, Levy M, Barnes McEntee W. (2015). Factors Affecting the Relationship between Environmental Concern and Behaviors. Marketing Intelligence and Planning. 33(5): 675-690. DOI: 10.1108/MIP-08-2014-0149
Carlton E, Powell MP, Dismuke SE, Levy M. (2015). Our future's brightest: Leveraging interdisciplinary graduate student teams to deliver innovative approaches to an urban health disparity. The Journal of Health Administration Education, 32(1): 47-57.
Ware J, Levy M, Webb L. (2014). Barriers to Breastfeeding in the African American Population of Shelby County, Tennessee. Breastfeeding Medicine. 9(8): 385-392.
Levy M, Koch R, Royne M. (2013). Self-Reported Training Needs of Emergency Responders in Disasters Requiring Military Interface. Journal of Emergency Management. 11 (2): 143-150.
Royne M and Levy M. (2011). Marketing for Public Health: We Need an App for That. Editorial Prelude. Special Issue on Public Health Issues Influenced by Consumer Choice: The Journal of Consumer Affairs, 45 (1):1-6, Spring 2011.
Levy M and Royne M. (2009) The Impact of Consumers' Health Literacy on Public Health. The Journal of Consumer Affairs. 43(2): 357-362.
Levy M, Heffner B, Stewart T, Beeman G. (2006) The Efficacy of Asthma Case Management in an Urban School District in Reducing School Absences and Hospitalizations for Asthma. J Sch Health. 76 (6): 320-324.