Michael Monahan
Professor
Office Hours
By appointment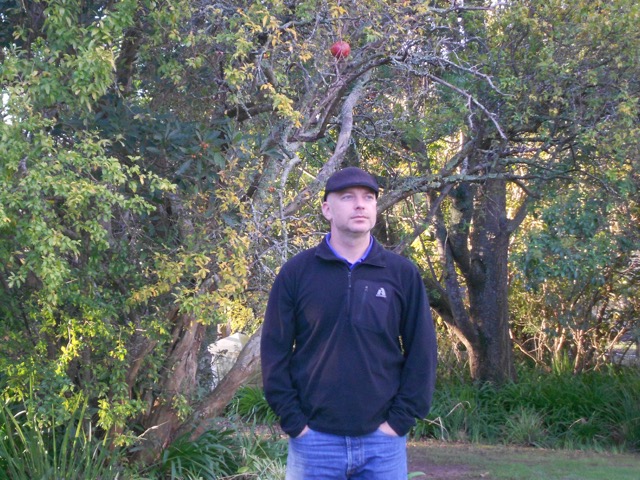 About Professor Monahan
Michael Monahan (Ph.D., University of Illinois) joined the department in 2017. Prior to coming to Memphis, he taught at Marquette University (2003-2017). He is a founding member of the Phenomenology Roundtable, and is past Vice-President (2009-2013) and current Treasurer of the Caribbean Philosophical Association. His primary philosophical interests are in questions of oppression and liberation, with a particular emphasis on race and racism. He draws primarily on Africana and phenomenological texts and traditions in his work. He has taught courses in Africana Philosophy, Philosophy of Race, Political Philosophy, Ethics, Feminist Philosophy, Hegel, and Nietzsche. His current work investigates the uses and abuses of theories of "recognition" in the context of racial oppression and liberation. He also practices and teaches martial arts.
Selected Publications
The Creolizing Subject: Race, Reason, and the Politics of Purity, Fordham University Press, 2011
Creolizing Hegel, Rowman and Littlefield International, 2017
"The Concept of Privilege: A Critical Appraisal", in The South African Journal of Philosophy, 33:1 (2014)
"Emancipatory Affect: bell hooks on Love and Liberation", in The CLR James Journal, Volume 17:1 (2011)
"Sartre's Critique and the Inevitability of Violence: Human Freedom in the Milieu of Scarcity", Sartre Studies International, Volume 14, Issue 2 (2008)
"The Practice of Self Overcoming: Nietzschean Reflections on the Martial Arts", The Journal of the Philosophy of Sport, Volume 34 (2007)
"Recognition Beyond Struggle: On a Liberatory Account of Hegelian Recognition", Social Theory and Practice, Volume 32:3 (2006)
Recent and Upcoming Presentations
"On 'Creolizing' Theory: Reflections on and Challenges for the South African Context," presented as part of the annual uBuntu Project meeting at the University of Venda, Thohoyandou, South Africa, July 2016.
"Reason, Race, and the Human Project," presented as a colloquium at the University of Minnesota Duluth, February 2017.
"Revitalizing Hegelian Recognition: Identity Politics and Solidarity," invited presentation at the Race, Recognition, and Respect conference at Johns Hopkins University, April 2017.
Participated in an author meets critics panel on my book, Creolizing Hegel at the Caribbean Philosophical Association's annual meeting, New York, June 2017.
"Where Do I Belong? On Maronnage,'Hometactics,' and Liberation," to be presented at the California Roundtable on Philosophy and Race, Emory University, October 2017.