Jeffrey S. Berman, Ph.D.
Professor, Director of Psychotherapy Research, Clinical (Psychotherapy)
Office
Psychology Building, Room 354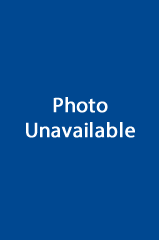 About
Jeffrey S. Berman is professor of psychology in the clinical psychology program at the University of Memphis. Dr. Berman's primary research focuses on the evaluation of factors that account for the effectiveness of psychotherapy. His research uses both quantitative review techniques (meta-analysis) as well as randomized clinical trials to understand how psychotherapy works.
Education

Ph.D., Harvard University
A.M., Harvard University
B.A., Reed College

Research Interests
Psychotherapy Outcome
Statistical Analysis and Research Design
Meta-analysis
Recent Publications
Holland, J. M., Neimeyer, R. A., Currier, J. M., & Berman, J. S. (2007). The efficacy of personal construct therapy. A comprehensive review. Journal of Clinical Psychology, 63, 93-107.
Currier, J. M., Neimeyer, R. A., & Berman, J. S. (2008). The effectiveness of psychotherapeutic interventions for bereaved persons: A comprehensive quantitative review. Psychological Bulletin, 134, 648-661.
Heath, C. J., & Berman, J. S. (2008). Evolutionary lifestyle and mental health. Evolutionary Psychology, 6, 67-76.