Randy G. Floyd, Ph.D.
Chair, Professor
Email
rgfloyd@memphis.edu
Office
Psychology Building, Room 202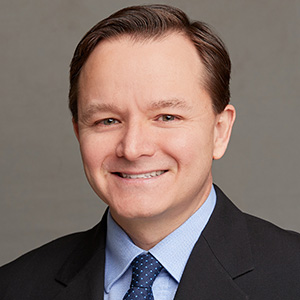 Education
Ph.D., Indiana State University
M.Ed., Indiana State University
B.A., Hendrix College
Research Interests
Assessment of Cognitive Abilities and Academic Achievement in Reading, Mathematics, and Writing
The Process of Professional Publication
Selected Publications
Dr. Floyd enjoys researching, writing, and publishing with students in the school psychology program and department as whole, as evident in the selected publications below. Student co-authors are highlighted (with *s) in these references, and a more exhaustive list of student co-authored publications can be found here. Many of these publications with student co-authors are products of student milestone (i.e., thesis or dissertation) projects and projects coordinated through his research laboratory. His publications, related citations, and collaborators are evident on his Google Scholar page.

Selected Books
Floyd, R. G., & Eckert, T. L. (Eds.). (2021). Handbook of university and professional careers in school psychology. Routledge.
Kranzler, J. H., & Floyd, R. G. (2020). Assessing intelligence in children and adolescents: A practical guide for evidence-based assessment (2nd ed.). Rowman & Littlefield.
Floyd, R. G. (Ed.). (2018). Publishing in school psychology and related fields: An insider's guide. Routledge.
Briesch, A. M., Volpe, R. J., & Floyd, R. G. (2018). School-based observation: A practical guide to assessing student behavior. Guilford Press.


Selected Journal Articles
Bergeron, R., Floyd, R. G., *McNicholas, P. J., & Farmer, R. L. (2022). Assessment of intellectual disability with the Wechsler Intelligence Scale for Children, Fifth Edition: Analysis of part score profiles and diagnostic outcomes. School Psychology Review. https://doi.org/10.1080/2372966X.2022.2094284
*McNicholas, P. J., Floyd, R. G., *Fennimore, L. E., & *Fitzpatrick, S. A. (2022). Determining journal article citation classics in school psychology: An updated bibliometric analysis using Google Scholar, Scopus, and Web of Science. Journal of School Psychology, 90, 94–113.
Floyd, R. G., *Lewis, E. K., *Walker, K. A., *McNicholas, P. J., & *Jones, K. L. (2022). A historical review and analysis of impact factors across school psychology journals from 1977 to 2019. Canadian Journal of School Psychology, 37(2), 139–159.
*Woods, I. L., Niileksela, C. R., & Floyd, R. G. (2021). Do Cattell-Horn-Carroll cognitive abilities predict reading achievement similarly for Black children as for other racial/ethnic groups? Contemporary School Psychology, 25, 183–199.
*McNulty, R. J., & Floyd, R. G. (2021). What does the Detroit Tests of Learning Abilities, Fifth Edition measure? Revelations from a hierarchical exploratory factor analysis. Psychology in the Schools, 58, 1474–1489.
McClain, M. B., Callan, G., Harris, B., Floyd, R. G., Golson, M. E., Haverkamp, C. R., Longhurst, D. N., Benallie, K. J. (2021). Methods for addressing publication bias in school psychology journals: A descriptive review of meta-analyses from 1980 to 2019. Journal of School Psychology, 84, 74–94.
Farmer, R. L., Floyd, R. G., & *McNicholas, P. J. (2021). Is the Vineland-3 Comprehensive Interview Form a multidimensional or unidimensional scale? Structural analysis of subdomain scores across early childhood to adulthood. Assessment, 28, 1848–1864.
Kranzler, J. H., Floyd, R. G., Bray, M. A., & Demaray, M. K. (2020). Past, present, and future of research in school psychology: The biopsychosocial ecological model as an overarching framework. School Psychology, 35, 419–427.
Kranzler, J. H., Maki, K. E., Eckert, T. L., Benson, N. F., Floyd, R. G., & Fefer, S. A. (2020). How do school psychologists interpret intelligence tests for the identification of specific learning disabilities?. Contemporary School Psychology, 24, 445–456.
Benson, N. F., Maki, K. E., Floyd, R. G., Kranzler, J. H., Eckert, T. L., & Fefer, S. A. (2020). A national survey of school psychologists' practices in identifying specific learning disabilities. School Psychology, 35, 146–157.
*Farmer, R. L., Floyd, R. G., Reynolds, M. R., & Berlin, K. S. (2020). How can general intelligence composites most accurately index psychometric g and what might be good enough? Contemporary School Psychology, 24, 52–67.
Benson, N., Kranzler, J. H., & Floyd, R. G. (2020). Exploratory and confirmatory factor analysis of the Universal Nonverbal Intelligence Test-Second Edition: Testing dimensionality and invariance across age, gender, race, and ethnicity. Assessment, 27, 996–1006.
Selected Service
Dr. Floyd is committed to understanding and addressing issues of human diversity and their impact. He is a member of the Department of Psychology's Diversity Committee, contributes to the department's Welcoming Diversity Forum, and serves to support several diversity initiatives associated with the Society for the Study of School Psychology and across campus.

Dr. Floyd was the Editor-in-Chief of the Journal of School Psychology from 2011 through 2014 and continues his service to this journal as Consulting Editor. Dr. Floyd currently serves on the editorial boards of the Journal of Psychoeducational Assessment, School Psychology International, and School Psychology Training and Pedagogy.

Selected Honors
At the national level, Dr. Floyd is a Fellow of the American Psychological Association Division 16 (Division of School Psychology) and an elected member of the Society for the Study of School Psychology.
At the university level, Dr. Floyd has received the University of Memphis Alumni Association Distinguished Teaching Award and been honored with the Department of Psychology Graduate Student Coordinating Committee Outstanding Mentoring Award three times.

Courses Taught
Dr. Floyd has taught an array of courses at the graduate and undergraduate levels. These courses generally focus on measurement and psychological assessment practices and research methods applied to the behaviors, cognitions, and emotions of children and adolescents and their families. These courses include the following:
PSYC 7207/8207 Developmental Psychology
PSYC 7304/8304 Measurement Theory and Psychometrics
PSYC 7803/8803 Psychoeductional Assessment I: Cognitive and Achievement Assessment
PSYC 7804/8804 Psychoeducational Assessment II: Behavioral and Emotional Assessment
PSYC 7614/8614 Practicum in Psychoeducational Assessment
PSYC 4020 Abnormal Child Psychology
PSYC 3010 Research and Statistics I

Learn more about the University of Memphis School Psychology Programs here.