Randy G. Floyd, Ph.D.
Associate Chair, Professor, Director of School MS/PhD Program
Office
Psychology Building, Room 332
Office Hours
Wednesday, 12-2 p.m.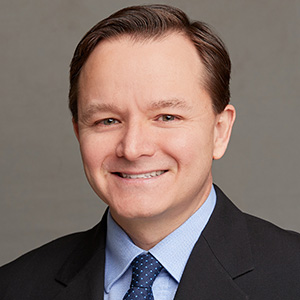 Education
Ph.D., Indiana State University
M.E., Indiana State University
B.A., Hendrix College
Research Interests
Assessment of Intelligence, Achievement, and Externalizing Behaviors
Identification of Reading, Mathematics, and Writing Aptitudes
The Process of Professional Publication
Selected Publications
Dr. Floyd enjoys researching, writing, and publishing with students in the school psychology program and department as whole, as evident in the selected publications below. Student co-authors are highlighted (with *s) in these references, and a more exhaustive list of student co-authored publications can be found here. Many of these publications with student co-authors are products of student milestone (i.e., thesis or dissertation) projects and projects coordinated through his research laboratory. His publications, related citations, and collaborators are evident on his Google Scholar page.
Books
Floyd, R. G. (Ed.). (2018). Publishing in school psychology and related fields: An insider's guide. New York, NY: Routledge.
Briesch, A. M., Volpe, R. J., & Floyd, R. G. (2018). School-based observation: A practical guide to assessing student behavior. New York, NY: Guilford Press.
Kranzler, J. H., & Floyd, R. G. (2013). Assessing intelligence in children and adolescents: A practical guide. New York, NY: Guilford Press.
Journal Articles
*McNicholas, P. J., Floyd, R. G., *Woods, I. L., *Singh, L. J., *Manguno, M. S., & Maki, K. E. (2017). State special education criteria for identifying intellectual disability: A review following revised diagnostic criteria and Rosa's Law. School Psychology Quarterly. doi: 10.1037/spq0000208
*Irby, S. M., & Floyd, R. G. (2017). Exchangeability of brief intelligence tests: Illuminating error variance components' influence on IQs for children with intellectual giftedness. Psychology in the Schools, 54, 1064-1078.
Farmer, R. L., & Floyd, R. G. (2016). An evidence-driven, solution-focused approach to functional behavior assessment report writing. Psychology in the Schools, 53, 1018–1031.
Kranzler, J. H., Benson, N., & Floyd, R. G. (2016). Intellectual assessment of children and youth in the United States of America: Past, present, and future. International Journal of School and Educational Psychology, 4, 276–282.
Benson, N., Kranzler, J. H., & Floyd, R. G. (2016). Examining the integrity of measurement of cognitive abilities in the prediction of achievement: Comparisons and contrasts across variables from higher-order and bifactor models. Journal of School Psychology, 58, 1–19.
*Taylor, C. D., Meisinger, E. B., & Floyd, R. G. (2016). Disentangling verbal instructions, experimental design, and sample characteristics: Results of Curriculum-based Measurement of Reading research. School Psychology Review, 45, 53–72.
*Norfolk, P. A., & Floyd, R. G. (2016). Detecting parental deception using a behavior rating scale during assessment of attention-deficit/hyperactivity disorder: An experimental study. Psychology in the Schools, 53, 158–172.
Kranzler, J. H., Benson, N., & Floyd, R. G. (2015). Using estimated factor scores from a bifactor analysis to examine the unique effects of the latent variables measured by the WAIS-IV on academic achievement. Psychological Assessment, 27, 1402–1416.
Maki, K. E., Floyd, R. G., & *Roberson, T. (2015). State learning disability eligibility criteria: A comprehensive review. School Psychology Quarterly, 30, 457–469.
*Norfolk, P. A., *Farmer, R. L., Floyd, R. G., *Woods, I. L., *Hawkins, H. K., & *Irby, S. M. (2015). Norm block sample sizes: A review of 17 individually administered intelligence tests. Journal of Psychoeducational Assessment, 33, 544–555.
Floyd, R. G., *Shands, E. I., *Phillips, J., *Autry, B., *Mosteller, J., Alfonso, V., *Skinner, M., & Irby, S. M. (2015). A systematic review and evaluation of the technical characteristics of adaptive behavior scales. Journal of Applied School Psychology, 31, 83–113.
Selected Service
Dr. Floyd was the Editor-in-Chief of the Journal of School Psychology from 2011 through 2014 and continues his service to this journal as Consulting Editor. Dr. Floyd currently serves on the editorial boards of the Journal of Psychoeducational Assessment, School Psychology International, and School Psychology Review.
Dr. Floyd is committed to understanding and addressing issues of human diversity and their impact. He co-chairs the Department of Psychology's Diversity Committee, co-leads the department's Welcoming Diversity Forum, and serves to support several diversity initiatives across campus.
Selected Honors
At the national level, Dr. Floyd is a Fellow of the American Psychological Association Division 16 (School Psychology) and an elected member of the Society for the Study of School Psychology.
At the university level, Dr. Floyd has received the University of Memphis Alumni Association Distinguished Teaching Award and twice been honored with the Department of Psychology Graduate Student Coordinating Committee Outstanding Mentoring Award.
Courses Taught
Dr. Floyd has taught an array of courses at the graduate and undergraduate levels. These courses generally focus on measurement and psychological assessment practices and research methods applied to the behaviors, cognitions, and emotions of children and adolescents and their families. These courses include the following:
PSYC 7803/8803 Psychoeductional Assessment I: Cognitive and Achievement Assessment
PSYC 7804/8804 Psychoeducational Assessment II: Behavioral and Emotional Assessment
PSYC 7304/8304 Measurement Theory and Psychometrics
PSYC 7207/8207 Developmental Psychology
PSYC 7430/8430 Clinical Assessment: Ability and Achievement
PSYC 7614/8614 Practicum in Psychoeducational Assessment
PSYC 4020 Abnormal Child Psychology
PSYC 3000 Introduction to Psychological Research
PSYC 3010 Research and Statistics I
Learn more about the University of Memphis School Psychology Programs here.