Arthur C. Graesser, Ph.D.
Emeritus Professor, Experimental (Cognitive)
Email
graesser@memphis.edu
Office
Psychology Building 438 / FedEx Institute of Technology, Room 403B
Office Hours
Please email Art Graesser.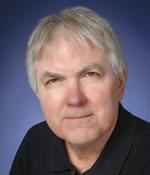 Education
Ph.D., University of California, San Diego
B.A., Florida State University
Research Interests
Artificial Intelligence and Computational Linguistics
Cognitive and Learning Sciences
Collaborative Problem Solving
Computer-based Learning and Instruction
Discourse Processing
Emotions
Human and Computer Tutoring
Human-Computer Interaction
Text Comprehension
Recent Journal Publications and Books
D'Mello, S.K., & Graesser, A.C. (2023). Intelligent tutoring systems: How computers achieve learning gains that rival human tutors. In P. Schutz and K.R. Muis (Eds), Handbook of Educational Psychology, vol. 4 (pp. 603-629). Washington, D.C.: American Psychological Association.
Fang, Y., Lippert, A., Cai, Z., Chen, S., Frijters, J., Greenberg, D., & Graesser, A. (2022). Patterns of adults with low literacy skills interacting with an intelligent tutoring system. International Journal of Artificial Intelligence in Education, 32, 297-322.
Graesser, A.C. (2020). Emotions are the experiential glue of learning environments in the 21st century. Learning and Instruction, 70, 101212.
Graesser, A.C., A.C., Fiore, S.M., Greiff, S., Andrews-Todd, J., Foltz, P.W., & Hesse, F.W. (2018). Advancing the science of collaborative problem solving. Psychological Science in the Public Interest, 19, 59-92.
Graesser, A.C. Sabatini, J., & Li, H. (2022). Educational psychology is evolving to accommodate technology, multiple disciplines, and 21st century skills. Annual Review of Psychology, 73, 547-574.
Rus, V., Olney, A., & Graesser, A.C. (2023). Interactions with learners in natural language. In B. du Boulay, A. Mitrovic, and K. Yacef (Eds.), Handbook of Artificial Intelligence in Education. Springer.
Sabatini, J., Graesser, A.C., Hollander, J., & O'Reilly, T. (2023). A framework of literacy development and how AI can transform theory and practice. British Journal of Educational Technology, 54.
Sinatra, A.M., Graesser, A.C., Hu, X., Goodwin, G., and Rus, V. (Eds.). (2023). Design Recommendations for Intelligent Tutoring Systems: Volume 10 - Strengths, Weaknesses, Opportunities and Threats (SWOT) Analysis of Intelligent Tutoring Systems. Orlando, FL: US Army Combat C

apabilities Development Command - Soldier Center. ISBN 978-0-9977258-3-4.