Arthur C. Graesser, Ph.D.
Emeritus Professor, Experimental (Cognitive)
Email
graesser@memphis.edu
Office
FedEx Institute of Technology, Room 403B
Office Hours
Please email Art Graesser.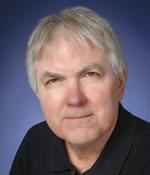 Education
Ph.D., University of California, San Diego
B.A., Florida State University
Research Interests
Cognitive and Learning Sciences
Discourse Processing
Artificial Intelligence and Computational Linguistics
Text Comprehension
Emotions
Problem solving
Human and Computer Tutoring
Design of Educational Software
Human-Computer Interaction
Recent Journal Publications and Books
Graesser, A.C. (2016). Conversations with AutoTutor help students learn. International Journal of Artificial Intelligence in Education, 26.124-132.
Graesser, A.C. (2020). Emotions are the experiential glue of learning environments in the 21st century. Learning and Instruction.
Graesser, A.C. (2020). Learning science principles and technologies with agents that promote deep learning. In R.S. Feldman (ed.), Learning science: Theory, research, and practice (pp. 2-33). New York: McGraw-Hill.
Graesser, A.C., A.C., Fiore, S.M., Greiff, S., Andrews-Todd, J., Foltz, P.W., & Hesse, F.W. (2018). Advancing the science of collaborative problem solving. Psychological Science in the Public Interest, 19, 59-92.
Graesser, A.C., Hu, X., & Sottilare, R. (2018). Intelligent tutoring systems. In F. Fischer, C. E. Hmelo-Silver, S. R. Goldman, and P. Reimann (Eds.), International handbook of the learning sciences (pp. 246-255). New York: Routledge.
Graesser, A.C., Hu, X., Nye, B.D., VanLehn, K., Kumar, R., Heffernan, C., Heffernan, N., Woolf, B., Olney, A.M., Rus, V., Andraskik, F., Pavlik, P., Cai, Z., Wetzel, J., Morgan, B., Hampton, A.J., Lippert, A.M., Wang, L., Cheng, Q., Vinsen, J.E., Kelly, C.N., McGlown, C., Majmudar, C.A., Morshed, B., & Baer, W. (2018). ElectronixTutor: An intelligent tutoring system with multiple learning resources. International Journal of STEM Education, 5, 1-21.
Sottilare, R., Graesser, A.C., Hu, X., & Sinatra, A. (Eds.)(2018). Design Recommendations for Intelligent Tutoring Systems: Team Tutoring (Vol. 6). Orlando, FL: U.S. Army Research Laboratory.