Arthur C. Graesser, Ph.D.
Professor, Experimental (Cognitive)
Email
graesser@memphis.edu
Office
FedEx Institute of Technology, Room 403C
Office Hours
Contact Jean Edgar email below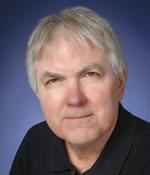 Ph.D., University of California, San Diego
B.A., Florida State University
Research Interests
Cognitive Science
Discourse Processing
Artificial Intelligence
Computational Linguistics
Text Comprehension
Human and Computer Tutoring
Design of Educational Software
Human-Computer Interaction
Recent Journal Publications and Books
Fiore, S.M., Graesser, A.C., & Greiff, S. (2018). Collaborative problem solving education for the 21st century workforce. Nature Human Behavior, 2, 367–369.
Graesser, A.C. (2016). Conversations with AutoTutor help students learn. International Journal of Artificial Intelligence in Education, 26.124-132.
Graesser, A.C., A.C., Fiore, S.M., Greiff, S., Andrews-Todd, J., Foltz, P.W., & Hesse, F.W. (2018). Advancing the science of collaborative problem solving. Psychological Science in the Public Interest, 19, 59-92.
Graesser, A.C., Forsyth, C., & Lehman, B. (2017). Two heads are better than one: Learning from agents in conversational trialogues. Teachers College Record, 119, 1-20.
Graesser, A.C., Hu, X., Nye, B.D., VanLehn, K., Kumar, R., Heffernan, C., Heffernan, N., Woolf, B., Olney, A.M., Rus, V., Andraskik, F., Pavlik, P., Cai, Z., Wetzel, J., Morgan, B., Hampton, A.J., Lippert, A.M., Wang, L., Cheng, Q., Vinsen, J.E., Kelly, C.N., McGlown, C., Majmudar, C.A., Morshed, B., & Baer, W. (2018). ElectronixTutor: An intelligent tutoring system with multiple learning resources. International Journal of STEM Education, 5:15, 1-21.
Graesser, A.C., Rus, V., Hu, X. (2017). Instruction based on tutoring. In R.E. Mayer and P.A. Alexander (Eds.), Handbook of Research on Learning and Instruction (pp. 460-482). New York: Routledge Press.
Li, H., Gobert, J. & Graesser, A. C., & Dickler, R. (2018). Advanced educational technology for science inquiry assessment. Policy Insights from the Behavioral and Brain Sciences, 5, 171-178.
Millis, K., Forsyth, C., Wallace, P., Graesser, A,C., & Timmins, G. (2017). The impact of game-like features on learning from an intelligent tutoring system. Technology, Knowledge, and Learning, 22, 1-22.
Mills, C., Graesser, A.C., Risko, E.F., & D'Mello, S.K. (2017). Cognitive coupling during reading. Journal of Experimental Psychology: General, 146, 872-883.
Sottilare, R., Graesser, A.C., Hu, X., & Sinatra, A. (Eds.)(2018). Design Recommendations for Intelligent Tutoring Systems: Team Tutoring (Vol. 6). Orlando, FL: U.S. Army Research Laboratory.