John Sabatini, Ph.D.
Distinguished Research Professor, (Cognitive)
Office
FIT Building, Room 403F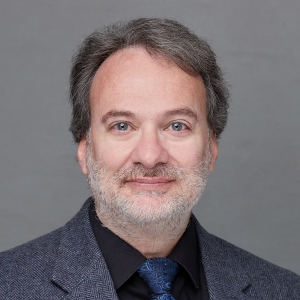 Education
Ph.D., University of Delaware
B.A., University of Chicago
Research Interests
Cognition, Instruction and Learning Sciences
Reading, Text, and Discourse Research
Educational Assessment
Educational Psychology
Adult Literacy and Education
Recent Publications
Sabatini, J., Park, J.H., Chakraborty, A., Graesser, A.C., Macintyre, T., Chandrasekharan. M., and Ogunniran, M.O. (2022) 'Education technology' in Vickers, E.A., Pugh, K. and Gupta, L. (eds.) Education and context in Reimagining education: The International Science and Evidence Based Education Assessment [Duraiappah, A.K., Atteveldt, N.M. van et al. (eds.)]. New Delhi: UNESCO MGIEP.
Graesser, A. C., Sabatini, J. P., & Li, H. (2021). Educational Psychology Is Evolving to Accommodate Technology, Multiple Disciplines, and Twenty-First-Century Skills. Annual Review of Psychology, 73.
White, S., Sabatini, J., Park, B. J., Chen, J., Bernstein, J., & Li, M. (2021). The 2018 NAEP Oral Reading Fluency Study. NCES 2021-025. National Center for Education Statistics.
Feller, D. P., Magliano, J., Sabatini, J., O'Reilly, T., & Kopatich, R. D. (2020). Relations Between Component Reading Skills, Inferences, and Comprehension Performance in Community College Readers. Discourse Processes, 1-18.
Sabatini, J., O'Reilly, T., Dreier, K., & Wang, Z. (2020). Cognitive processing challenges associated with low literacy in adults (pp. 17-400. In D. Perin (Ed.), Wiley Handbook of Adult Literacy, Wiley Blackwell, Hoboken, NJ.
Sabatini, J., O'Reilly, T., Weeks, J. & Wang, Z. (2020). Engineering a 21st Century Reading Comprehension Assessment System Utilizing Scenario-based Assessment Techniques. International Journal of Testing, 1-23. DOI: 10.1080/15305058.2018.1551224
O'Reilly, T., Wang, Z., & Sabatini, J., (2019). How Much Knowledge is too Little? When a Lack of Knowledge Becomes a Barrier to Comprehension. Psychological Science, 1-8, DOI: 10.1177/0956797619862276
Sabatini, J., O'Reilly, T., & Wang, Z. (2018). Relating reading comprehension to oral reading performance in the NAEP fourth-grade special study of oral reading. Reading Research Quarterly. https://doi.org/10.1002/rrq.226
Sabatini, J. (2015). Understanding the basic reading skills of US adults: Policy and practical implications from the PIAAC literacy survey. Princeton, NJ: The ETS Center for Research on Human Capital and Education.
Sabatini, J., O'Reilly, T., Halderman, L. & Bruce, K. (2014). Broadening the Scope of Reading Comprehension using Scenario-based Assessments: Preliminary Findings and Challenges. L'Année psychologique/Topics in Cognitive Psychology, 114, 693-723.
Sabatini, J., O'Reilly, T., Halderman, L., & Bruce, K. (2014). Integrating scenario-based and component reading skill measures to understand the reading behavior of struggling readers. Learning Disabilities Research & Practice, 29(1), 36-43.