Lindsey Feldman
Assistant Professor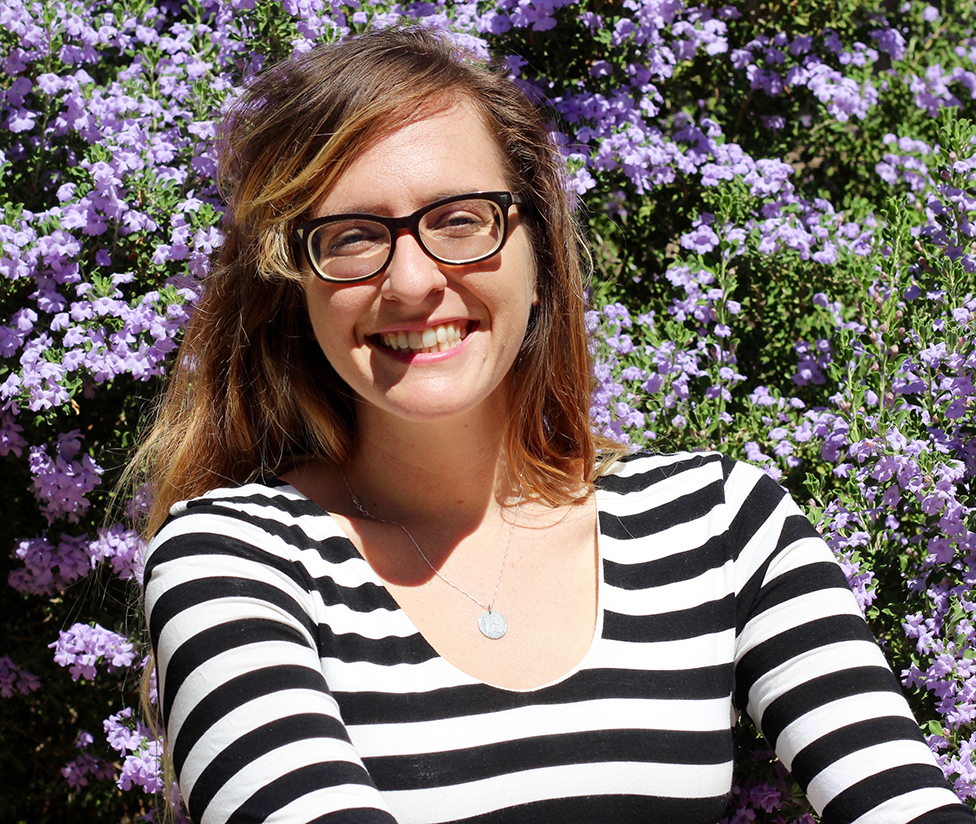 About Dr. Feldman
Dr. Lindsey Raisa Feldman received her PhD in anthropology from the University of Arizona in 2018.
In her dissertation, she argued that prisons are spaces full of institutional contradiction and that incarcerated individuals are capable of finding cracks in the dehumanizing foundation of modern imprisonment. To do so, she offered a case study of Arizona's Inmate Wildfire Program (IWP), in which incarcerated people are contracted by the state to fight wildfires. This labor program is at once exploitative—with little pay for risky work and little material support upon release—while simultaneously transformative for those who fight fires, providing a space for participants to challenge incarceration's harmful effects on personhood and dignity. She isolated three ways that identities shift through participation on the fire crews: 1) a physical and symbolic movement away from the social cauterization that occurs in the carceral system; 2) a construction of alternative masculine identities based on tenets of vulnerability and intimacy; and 3) an adoption of complex working identities that is antithetical to obedient modes of being on the prison yard.
In addition to this research, Dr. Feldman worked for four years for the Bureau of Applied Research in Anthropology at the University of Arizona. She was an ethnographer and data manager for the Offshore Oil and Gas Project, examining the social effects of the Deepwater Horizon oil spill and the effects of the industry on social life of the Gulf region over time. Additionally, she conducted her master's research on the ranching industry of southern Arizona. She has extensive experience as a volunteer and board member in the non-profit community working with incarcerated individuals in Tucson, Arizona.
Expertise and Interests
Masculinity, identity, anthropology of crime and justice, ethnographic field methods, critical social theory
Research Projects
At the University of Memphis, Dr. Feldman is in the preliminary stages of designing a mixed-methods research project on prison re-entry and masculine identity. Anthropological and sociological research in the United States has shown that a person's employment is directly related to their identity and gender identity, especially when that work becomes precarious or disappears. Further, there has been ample statistical evidence that employment is a key factor in the success of individuals being released from prison. Dr. Feldman will draw on these two bodies of research to examine how men negotiate their gendered identities as they are released from prison and look for employment, as this process challenges their own sense of self- and personhood. The project will contribute both to the theoretical literature on masculinity, identity, and prison re-entry, and will also have applied and public components. The goal is to improve the resources for individuals being released from prison in the Memphis area, and increase public awareness of these barriers.
Selected Publications and Conference Presentations
Publications
Feldman, Lindsey Raisa. 2018. Forging Selfhood: Social Categorisation and Identity in Arizona's Prison Wildfire Programme. Howard Journal of Crime and Justice 57(1):21-36. https://onlinelibrary.wiley.com/doi/abs/10.1111/hojo.12239
Feldman, Lindsey Raisa and Luminita Mandache. 2018. Emotional Overlap and the Analytic Potential of Emotions in Anthropology. Ethnography: First Published April 13, 2018. http://journals.sagepub.com/doi/abs/10.1177/1466138118768620
Feldman, Lindsey Raisa. 2018. "Prison Labor." In Oxford Bibliographies in Criminology. Ed. Beth M. Huebner. New York: Oxford University Press. http://www.oxfordbibliographies.com/view/document/obo-9780195396607/obo-9780195396607-0236.xml
Simmons, William and Lindsey Raisa Feldman. 2018. "Ethnographic Approaches: Lived Experiences." In: Research Methods in Human Rights. Smith, Rhona, ed. NY: Routledge. https://www.routledge.com/Research-Methods-in-Human-Rights/McConnell-Smith/p/book/9781138943247
Feldman, Lindsey Raisa. 2017. The History and Experiences of the Inmate Wildfire Program: A Policy Report for Arizona's Department of Corrections and the Arizona State Forestry Division.
Feldman, Lindsey Raisa. 2016. Good Hands and True Grit: Making a Ranching Identity Work In
the Altar Valley. Journal of the Southwest 58(1):97-134
https://muse.jhu.edu/article/615902/summary
Talks
College of Public Health Social Justice Symposium, University of Arizona, Tucson AZ,
April 7th 2017. Author of Paper titled "Self-Worth In Flames: The Inmate Wildfire Program
and its Effects on Prisoner Identity."
Invited Talk at University of Cambridge, UK, Prison Research Centre. Invited talk titled "Meanings ofWork for Incarcerated Men: Arizona's Inmate Wildfire Program." October 2016.
Howard League Conference on Penal Policy and Reform, Keble College, Oxford University,
UK. March 16-18, 2016. Author of paper titled "Reform on Fire: The Role of Skilled Prison
Labor in the Era of Mass Incarceration"
American Anthropological Association Annual Meeting, Chicago Hilton, Chicago, Illinois,
November 2013. Author of paper titled "Strong Men and Good Hands: Identity Formation
and Ranch Work in the Altar Valley"
Society for Applied Anthropology Annual Meeting, Grand Hyatt Seattle, WA, March/April
2011. Co-Author of paper titled "Looking Offshore: Negotiating images of community and
history in the Gulf Coast"
Selected Awards
2017. Association of Political and Legal Anthropology. Winner, Graduate Student Paper Award
2016. Howard League Conference on Justice and Penal Reform. Winner, Best PhD Pape
2016. Riecker Dissertation Completion Grant (University of Arizona)
2015. Diebold Applied Anthropology Research Grant (University of Arizona)
Courses
• ANTH 4416/6416 Culture, Identity and Power
Courses Previously Taught
• Race and the American Dream (University of Arizona)
• Gender and Social Identity (University of Arizona)
Additional Resources
Website: www.lindseyraisa.com