Dr. Ranganathan Gopalakrishnan
UMRF Ventures Assistant Professor
Office
Engineering Science Building 310D
Office Hours
Appointment Only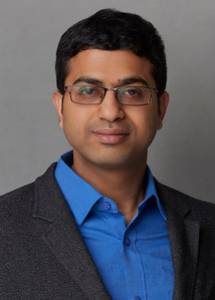 Professional Experience:
Assistant Professor, Department of Mechanical Engineering, The University of Memphis, August 2016 – present
UMRF Ventures Assistant Professor of Mechanical Engineering (Sept. 2020-Aug. 2022)
US Dept of Energy EARLY CAREER Award 2020 https://science.osti.gov/early-career
Visiting Academic Fellow, Laboratoire des Sciences des Procédés et des Matériaux, University Paris XIII, July 1 – 20, 2018.
Lecturer, Department of Mechanical and Industrial Engineering, The University of Iowa, August 2015 to July 2016
Postdoctoral Scholar in Chemical Engineering, University of California at Berkeley, October 2014 to July 2015.
Postdoctoral Scholar in Chemical Engineering, California Institute of Technology, September 2013 to September 2014.
Educational Background:
Ph. D., University of Minnesota – Twin Cities, Minneapolis, MN, U. S. A., August 2013.
Bachelor of Technology (Mechanical Engineering), National Institute of Technology, Tiruchirappalli, India. May 2008.
Scholarly Interests:
Transport processes in gas-phase systems (aerosols, dusty plasmas and ionized gases)
High concentration aerosol generation using ultrasonic dispersion of powders
Aerosol Impact Consolidation method for producing ceramic thin films
For prospective graduate assistants and postdoctoral applicants: If you would like to know more details about current projects in my group, feel free to contact me at rgplkrsh@memphis.edu. If you are seeking graduate assistant/postdoc positions, state "PhD/Postdoc applicant for Summer/Fall/Spring 20xx" in the subject line.