Lindsey Stewart
Assistant Professor
Office Hours
by appointment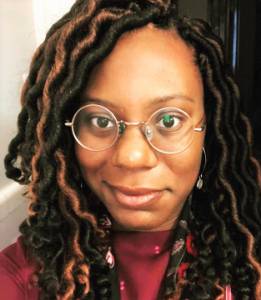 About Professor Stewart
Lindsey Stewart joined the department in 2017. Previously, she was a Post Doctoral Mellon Fellow at Wellesley College. Her teaching and research interests are in black feminism, African American Philosophy, and social and political philosophy. Being a native Southerner (born and raised in Louisiana), her approach to research and teaching is particularly informed by an attentiveness to regional dynamics in the US. Her research focuses on developing black feminist conceptions of political agency, with special attention to the intersection of sexuality, region, religion, and class.
Lindsey Stewart is currently working on a manuscript titled, The Politics of Black Joy, which reads Zora Neale Hurston's political and philosophical contributions to the topic of race under the lens of black joy.
Publications
"'Something Akin to Freedom': Sexual Love, Political Agency, and Lemonade" (in The Lemonade Reader).
"'Tell 'Em Boy Bye': Zora Neale Hurston and the Importance of Refusal" (Signs).
"'I Ain't Thinkin' 'Bout You': Black Liberation Politics at the Intersection of Region, Gender, and Class" (in Philosophy In/Of the South).
"Work the Root: Hoodoo Love Rituals, Black Feminism, and Practices of Freedom" (Hypatia)